Plant-Based Chili with Beyond Meat®, Original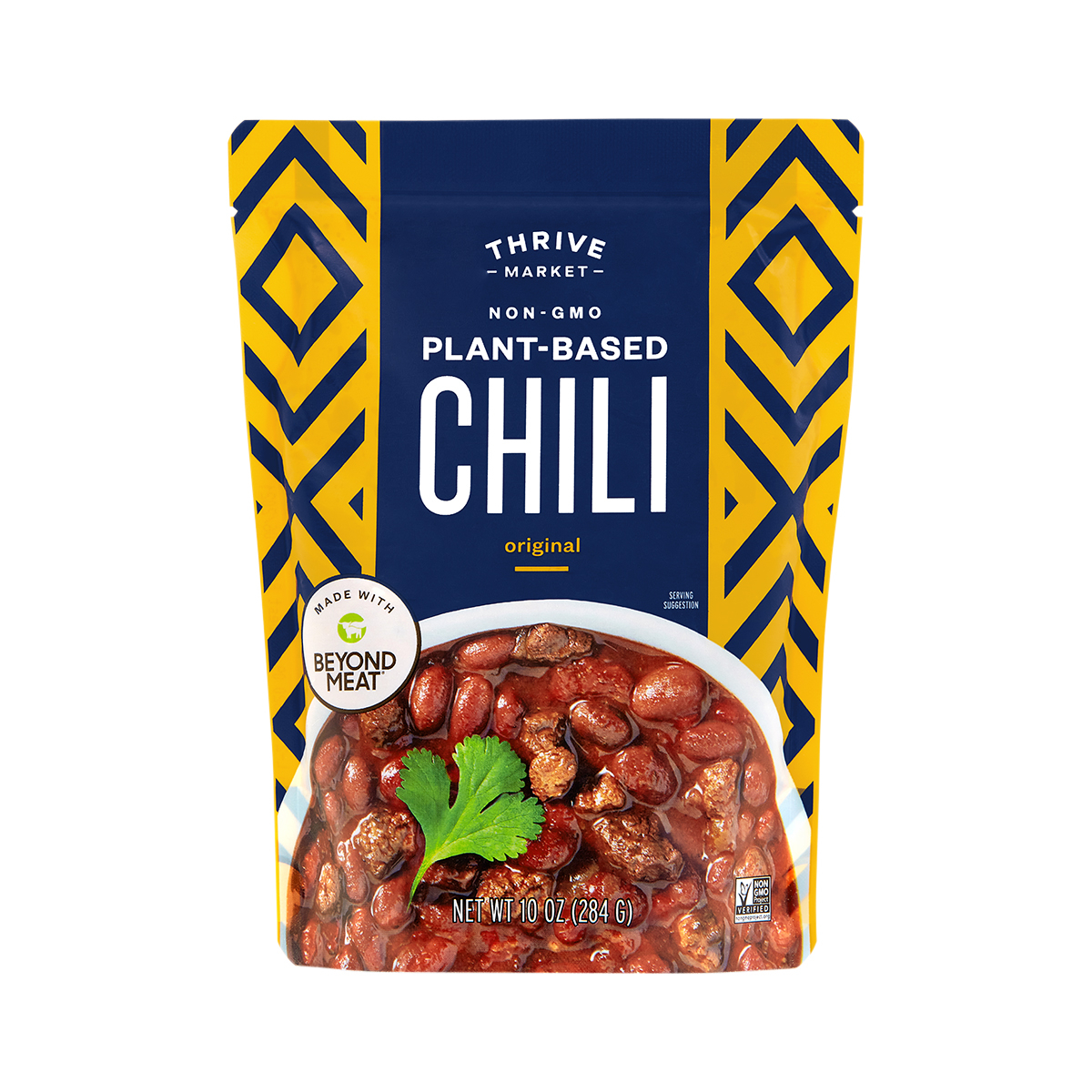 671635708281
Our hearty Plant-Based Chili is gluten-free, plant-powered, and delicious. Made with non-GMO ingredients (including Beyond Beef® Crumbles, red beans, aji amarillo chili powder, and cumin), this chili is as clean as it is convenient. It's packed in a shelf-stable microwavable pouch, so you can take it on the go and enjoy whenever you please.
10 oz pouch
tasted great but..
- by
Melissa Kilmer
Tastes really really good, unfortunately I think I'm not able to digest beyond and impossible meats, which i really like the taste and texture of, but it upsets my stomach too much
Very Good
- by
Miki Harmon
Very flavorful, and excellent texture. Not too spicy. I can recommend this vegan chili.
Title of my review
- by
Jo Benson
Edible but nothing special
Surprisingly Good
- by
Susan
Great tasting chili with a real "chili beef" type texture.
Tasty and convenient
- by
Irene
Great to have at work for a quick lunch.
0671635708281
671635708281