Choose Your Own Chocolate-Covered Nuts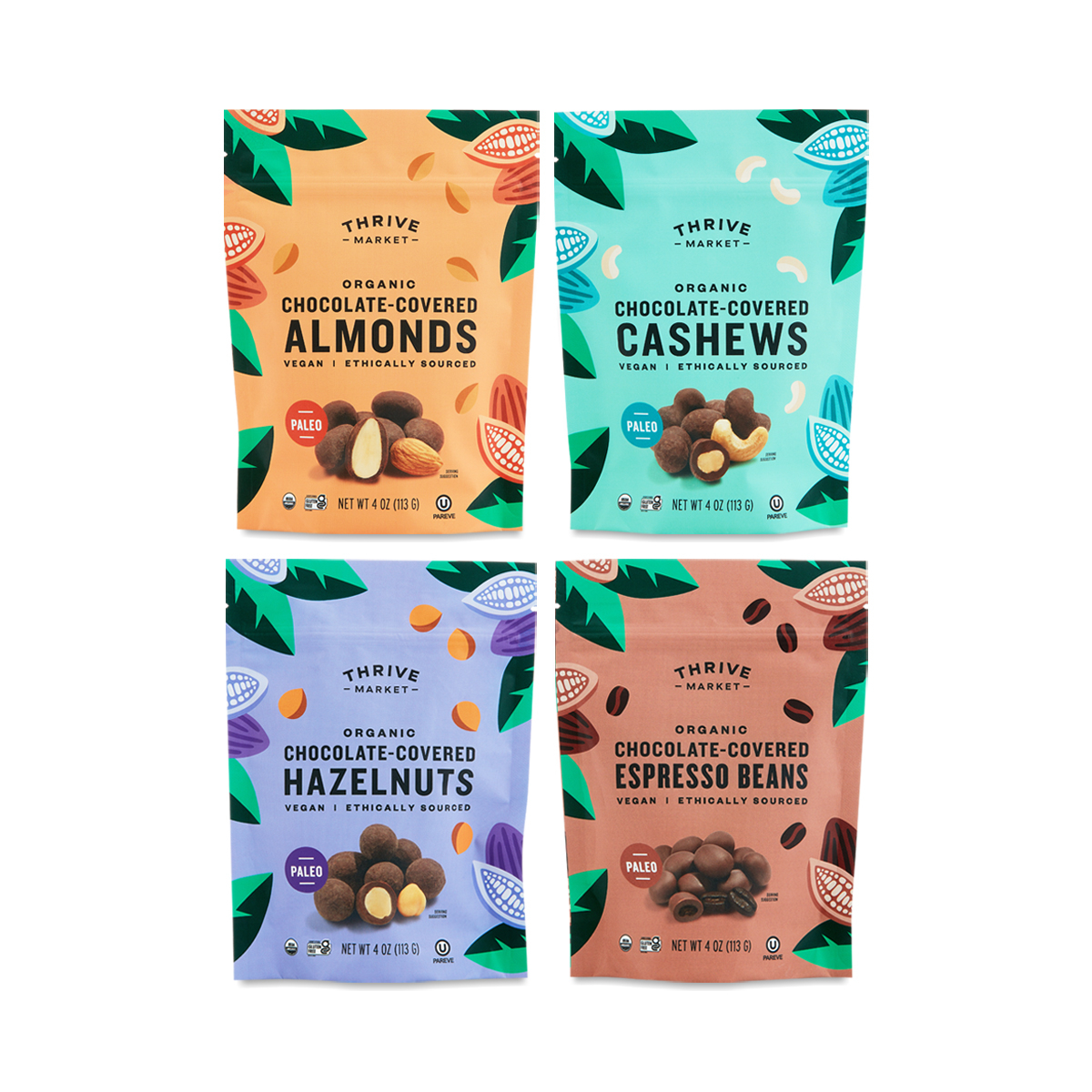 choose_choconuts
Get your chocolate fix with Thrive Market's Paleo Chocolate-Covered Treats. We cover organic nuts—including almonds, hazelnuts, and cashews—as well as organic espresso beans with ethically sourced, organic cacao that's stone-ground and lightly sweetened with coconut sugar. Delicious on their own or added to trail mix, each chocolate-covered confection is also Paleo and vegan. Go ahead, treat yourself! Choose between: Organic Chocolate-Covered Almonds, Organic Chocolate-Covered Hazelnuts, Organic Chocolate-Covered Cashews, and Organic Chocolate-Covered Espresso Beans.
Choose 4 Items
Not what I thought
- by
Deborah
It just doesn't have much flavor, and I'm a huge chocolate lover but I gave mine to my mom and I don't think I'll repurchase.
LOVE this crunchy chocolate snack
- by
BRENDA MANGER
These are really a great healthy snack and get your chocolate fix too!
Choc covered nuts
- by
Tammy
Excellent flavors
Great gift
- by
SJ
Wonderful flavor
Yummy
- by
Valeri
I liked these, wish the bag were bigger lol