Diapers, Newborn (0-10 lbs)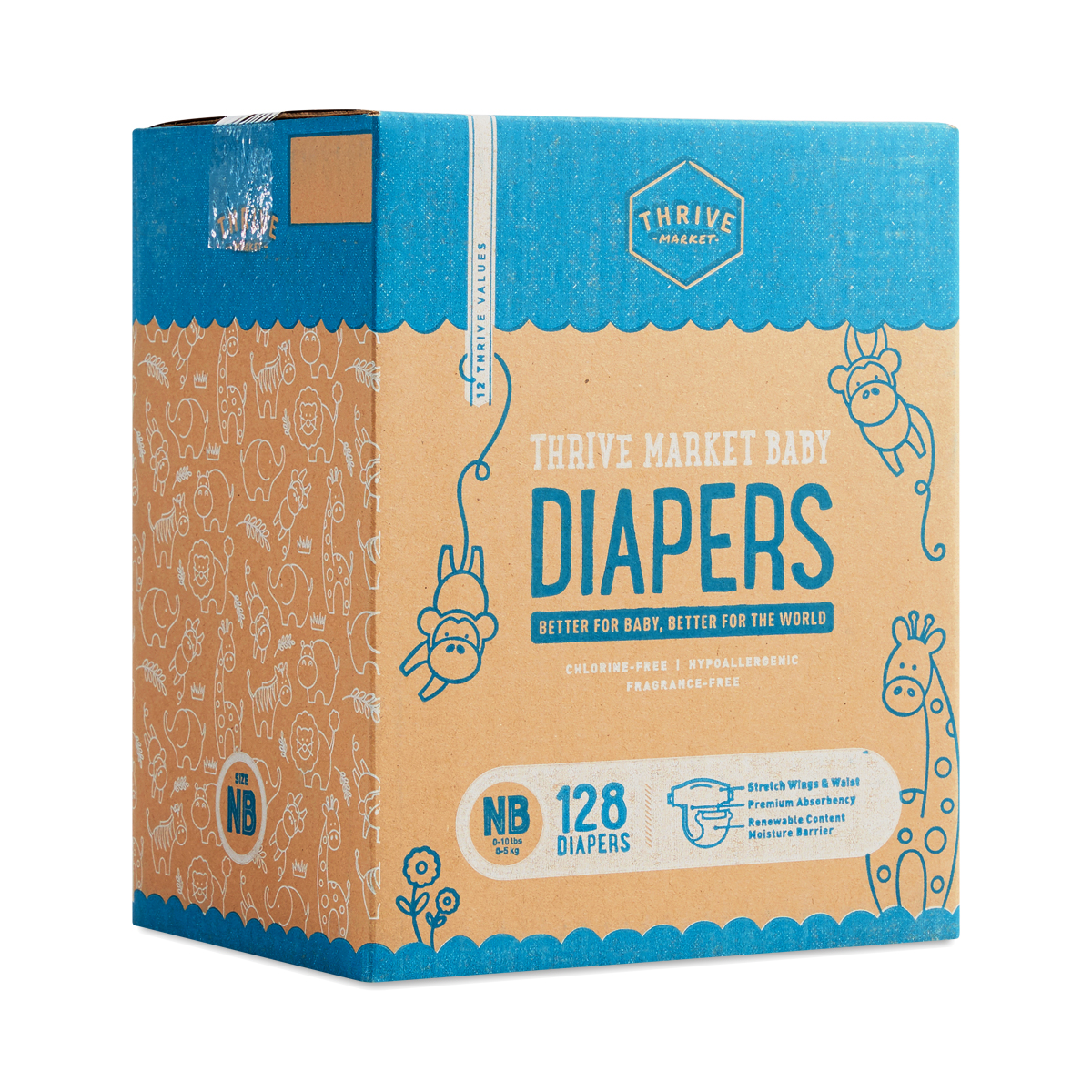 671635734976
Wrap your brand new bundle of joy in ultra-absorbent Thrive Market Diapers that will help keep them dry, day or night. Each diaper in this 128-pack uses 30 to 40% more renewable and sustainable raw materials than leading conventional brands—a great choice for you, your family, and the earth!
128 diapers
Good for newborns
- by
Lauren
The other smallest size diapers were way too big at first. So glad we found diapers that actually fit well!
Not our favorite
- by
Sara Benjamin
Some of the diapers were stuck together.
Runs small
- by
Rachael
Very small diapers. I had to give them to my daughter as doll diapers.
Love!
- by
Erin
Only diapers I've used when I have newborns.
Just okay
- by
Ty
They could hold better throughout the night, and be a softer.
0671635734976
671635734976