Glass Water Bottle with Silicone Sleeve, Blue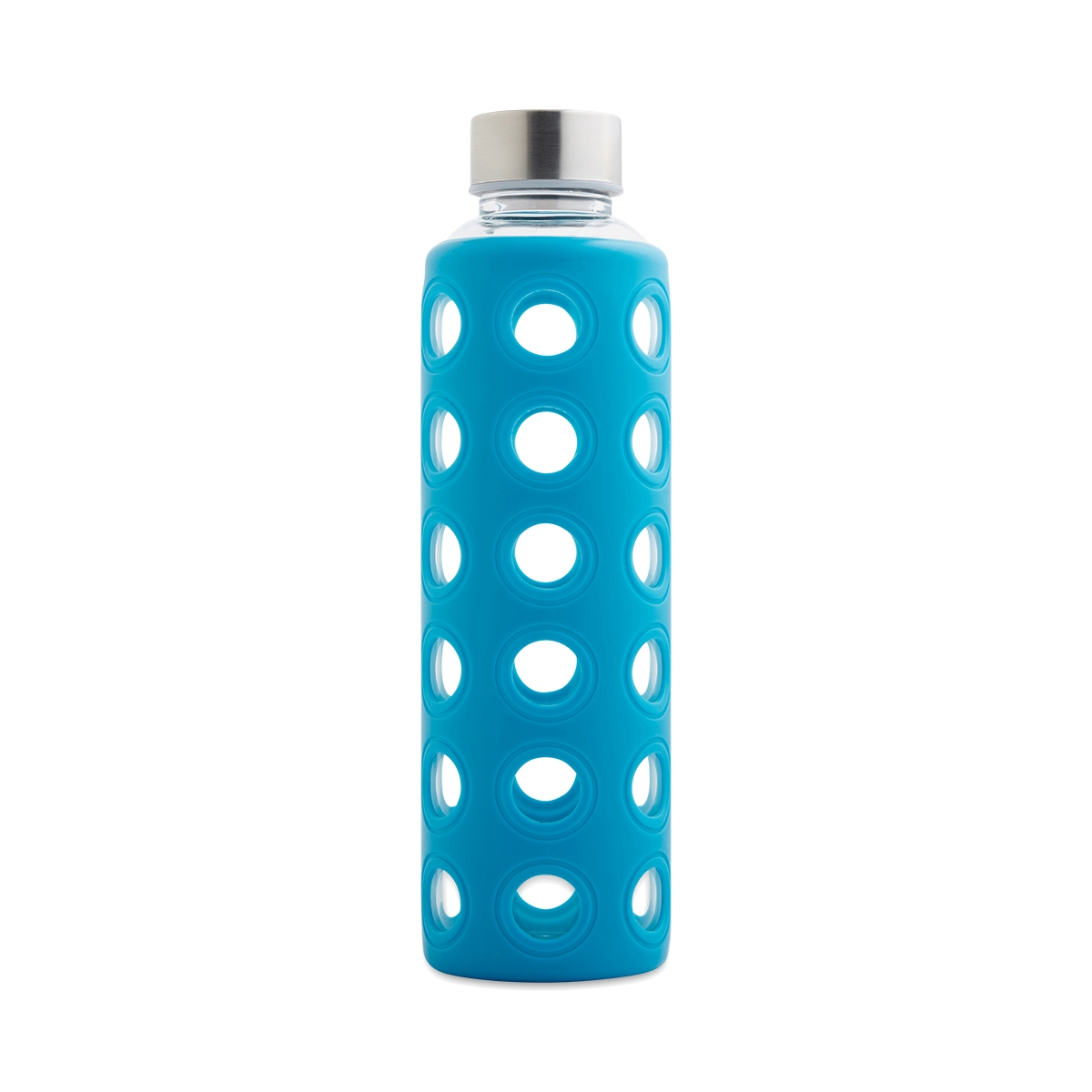 671635741714
From the yoga studio to the office, our eco-friendly glass water bottle makes it easy to stay hydrated on-the-go. It's leak-proof and comes wrapped in a BPA-free silicone sleeve that provides non-slip grip and prevents shattering. Use it for water, juice, or tea—and when it's time to clean, simply toss it in the dishwasher and hand wash the lid. Measures 8.50" X 2.75".
20 oz bottle
Functional and cute
- by
Aaliyah Davison
I love the packaging, it's glass, it's quiet due to the silicone sleeve, and I love the cap. I hate bottles with straws because it's just extra cleaning. This bottle makes things crisp.
It'll Do The Job
- by
Barbara
It's a glass water bottle. It works.
Love it
- by
Lauren
I am doing my best to eliminate Plastic to help the Oceans recover and stop contributing to micro plastics in Sea Life that we Eat! I love the non-slip Silicone, but wish that was more Ecco-Friendly. A flip up lis would be nice, but in like the spout is narrow so i can drink it in the Car without wearing it!
Perfect
- by
Christine Fisher
Great bottle
Colorful
- by
Melissa
Love the color. Love the glass. Keeps my drink cold for a couple hours.
0671635741714
671635741714