Glass Water Bottle with Silicone Sleeve, Blue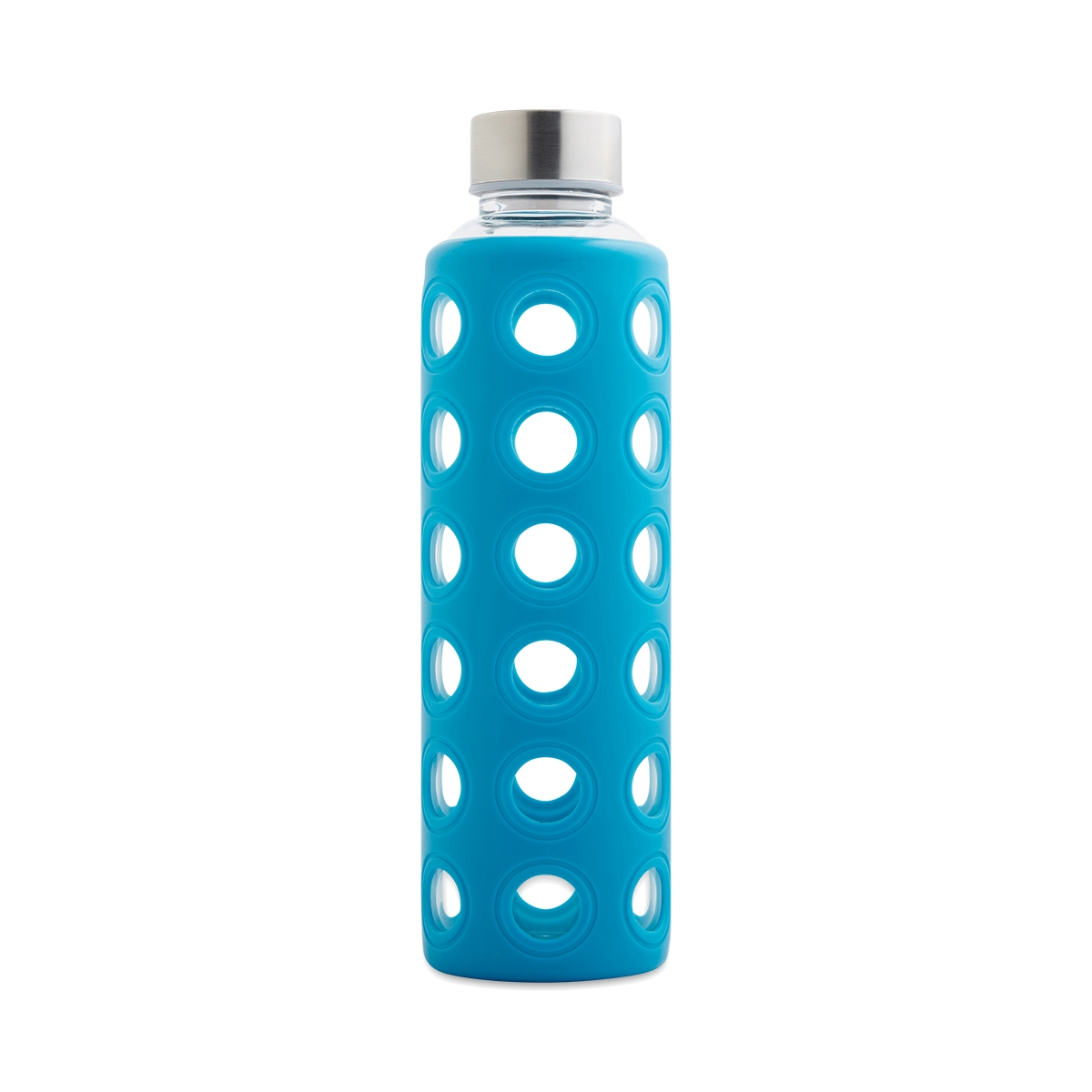 671635741714
From the yoga studio to the office, our eco-friendly glass water bottle makes it easy to stay hydrated on-the-go. It's leak-proof and comes wrapped in a BPA-free silicone sleeve that provides non-slip grip and prevents shattering. Use it for water, juice, or tea—and when it's time to clean, simply toss it in the dishwasher and hand wash the lid. Measures 8.50" X 2.75".
20 oz bottle
easy to clean
- by
Tim Pielach
I bought 2 of these. They are easy to clean and fit well on my Peloton.
Mine broke
- by
Paty Shaulis
My puppy accidentally knocked the table is was on and it fell head first, shattering. I still have the lid and the silicon wrap. It would be nice to be able to just get another bottle rather than buy everything else again. I'm sticking with stainless until that is possible
Water Bottle
- by
Kelly
Nice color. I've only used a couple times, but liquid does not seem to leak out at all. Dishwashed fine, but hand washed the cap. I wish it was a little bigger.
Love
- by
Sara
Love the glass bottle
Love this bottle!
- by
Shell
Great water bottle, nice grip from the outer layer and but love that its glass inside and top is stainless steel.
0671635741714
671635741714