Grass-Fed Collagen Peptides, Mocha Caramel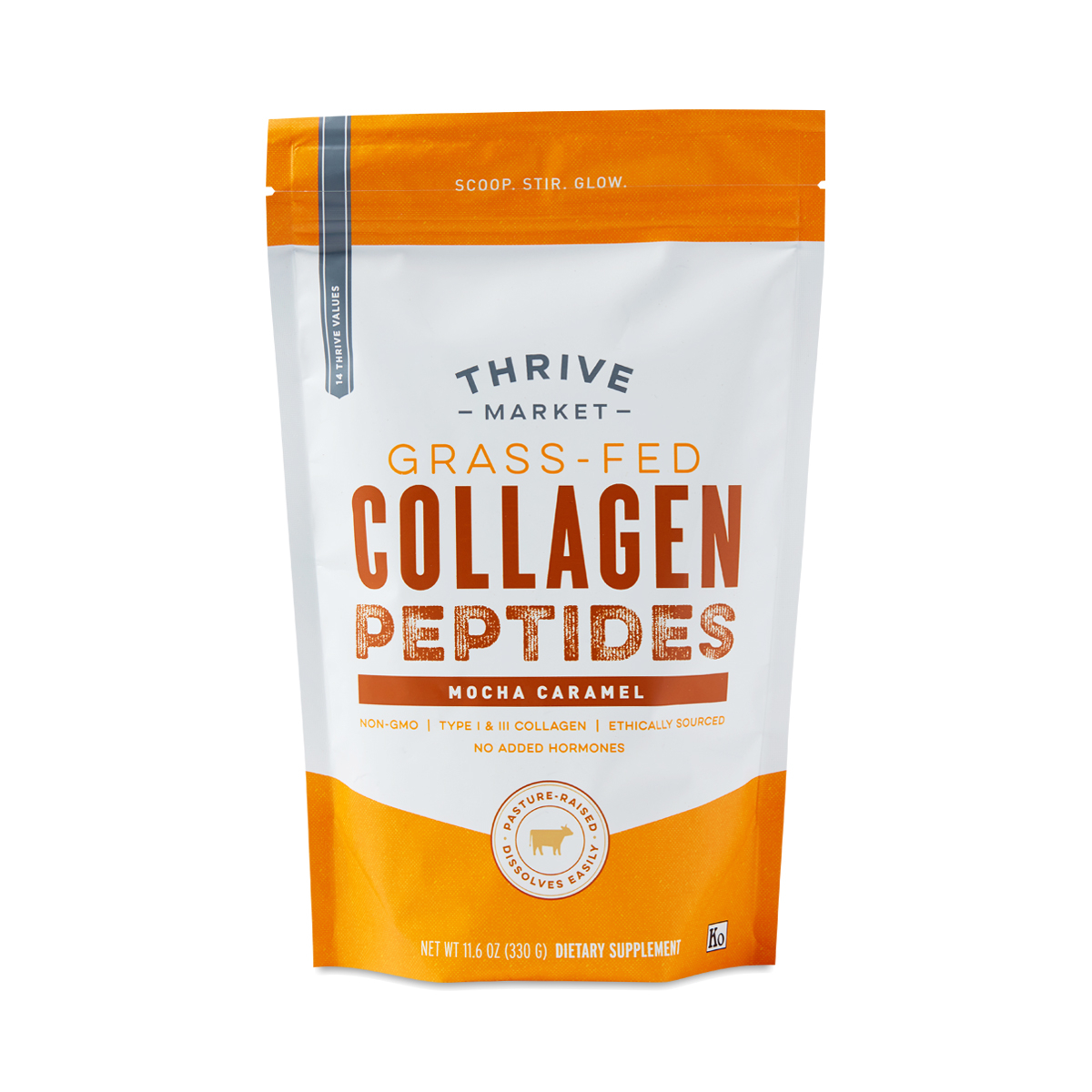 671635732491
Our Mocha Caramel Collagen Peptides promote healthier hair, skin, nails, and more.* We source our non-GMO, 100% pure collagen from grass-fed, pasture-raised bovines. This powder has a rich chocolate-caramel taste, 10g of protein and 34mg of caffeine per serving**, and it easily dissolves into liquids. Stir it in coffee, shakes, and smoothies to look and feel your best. *These statements have not been evaluated by the Food and Drug Administration. This product is not intended to diagnose, treat, cure, or prevent any disease. **Collagen Peptides are not a complete protein, as they lack the essential amino acid tryptophan.
11.6 oz bag
Tasty!
- by
Julie
I love this for my coffee. It's very tasteful and great benefits
A must.
- by
Monica
Good flavor. Easy to use
delicious!
- by
Loran Andrews
This stirs in very nicely with my morning java. Tastes great!
Love
- by
Kelsey
Love how this taste in my coffee.
Delicious!
- by
Elizabeth
I was skeptical about how this would taste but I was very pleasantly surprised. I drink 2 cups of coffee per morning and do half a scoop in each cup; a whole scoop might be a little too sweet for me, but half is perfect - subtle flavor with a little sweetness. This collagen does not dissolve quite as well as some other brands I've tried, but a quick blitz with a milk frother does the trick.
0671635732491
671635732491