Organic Ground Ginger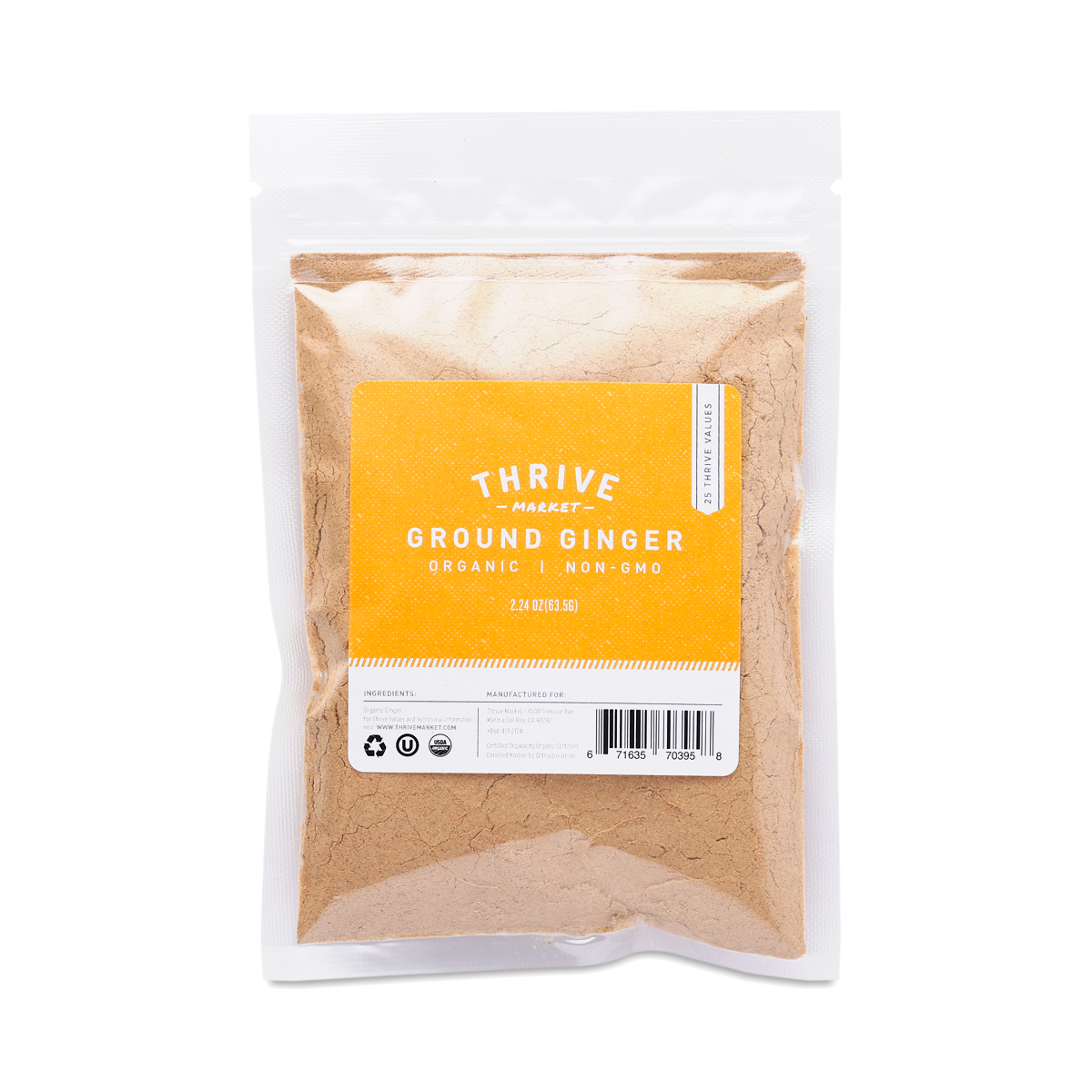 671635703958
There's no mistaking the spicy zing of fresh ginger, and this powder gives recipes the same powerful punch. In cooking, few other elements possess the power to enhance, balance, or even salvage a recipe the way spices can. When used right, they can take the palate to pleasantly surprising places. Everybody needs spice in their pantry—so naturally, we wanted to add them to Thrive Market's growing collection. As with other Thrive Market products, all of our spices are high-quality, organic, and carefully sourced. Even better, our unique packaging means we can give them an incredibly affordable price tag. You'll find all of the essentials: thyme, oregano, curry powder, cayenne pepper, cinnamon, ground cumin, basil, turmeric powder, and many more. Stock up and save!
2.24 oz pouch
lots of use
- by
Stellarae Valdez
I go through a great deal of ginger so wanted to try this pack to refill a jar.
Delicious in hot chocolate
- by
Meaghan
I add a dash of this and cinnamon to cocoa powder. I add boiling water and coconut cream for a delicious morning pick me up that keeps me energized without jitters
Awesome deal
- by
Erica
I love these refills
Ginger
- by
Jessica
Delicious
Great cost!
- by
Holly
Smell good and fresh
0671635703958
671635703958