Organic Ground Ginger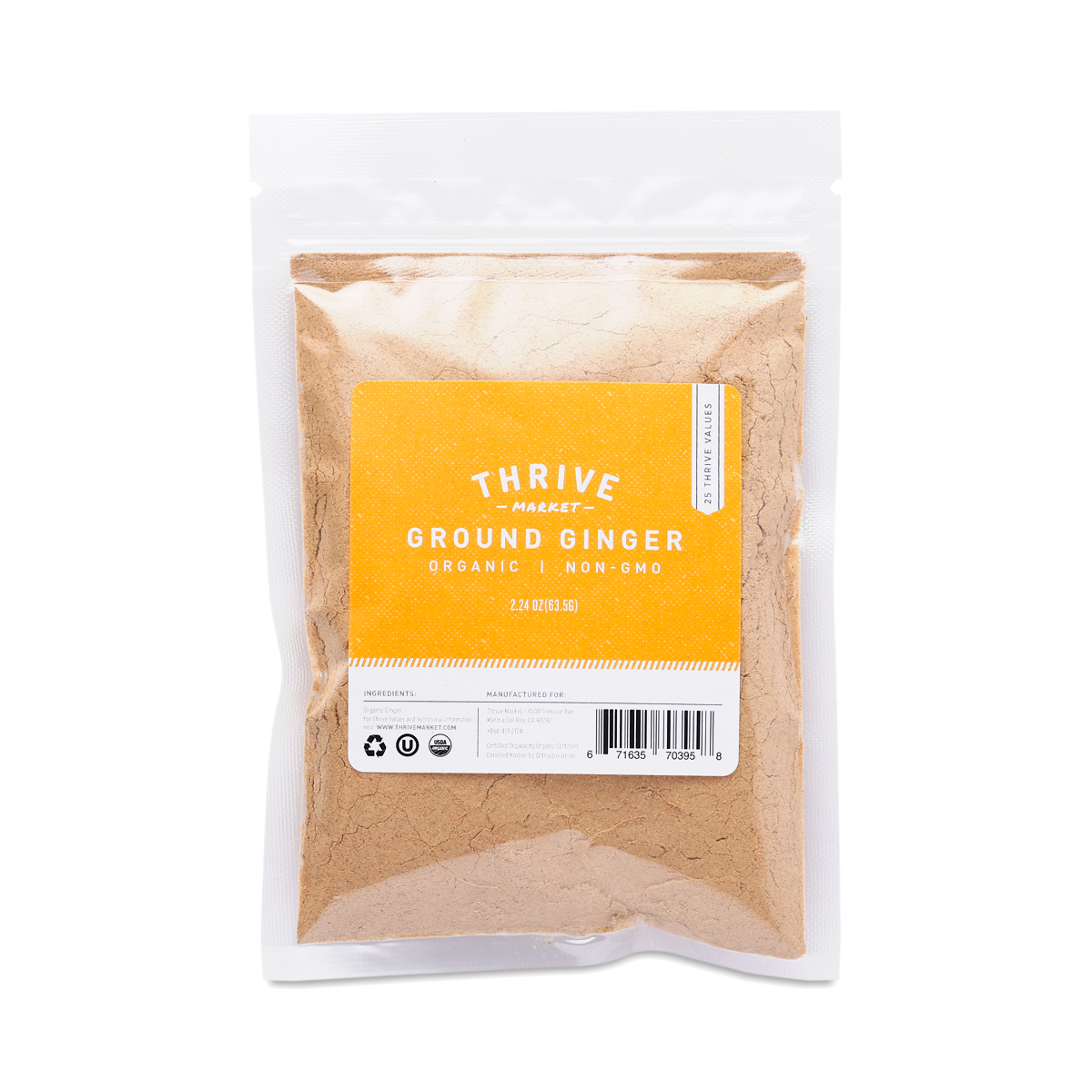 671635703958
There's no mistaking the spicy zing of fresh ginger, and this powder gives recipes the same powerful punch. In cooking, few other elements possess the power to enhance, balance, or even salvage a recipe the way spices can. When used right, they can take the palate to pleasantly surprising places. Everybody needs spice in their pantry—so naturally, we wanted to add them to Thrive Market's growing collection. As with other Thrive Market products, all of our spices are high-quality, organic, and carefully sourced. Even better, our unique packaging means we can give them an incredibly affordable price tag. You'll find all of the essentials: thyme, oregano, curry powder, cayenne pepper, cinnamon, ground cumin, basil, turmeric powder, and many more. Stock up and save!
2.24 oz pouch
Ginger
- by
Loretta
Great flavor and price.
Great
- by
Diana
This ground ginger is great! I used it a tun in cookies over the holiday season.
Good
- by
Danielle
Good, organic ginger.
Ginger good
- by
Jana
This tastes great, if you like ginger taste. Makes a great ginger bug!
Value
- by
Rachel
Good product for good price
0671635703958
671635703958