Non-GMO Grain-Free Puffs, BBQ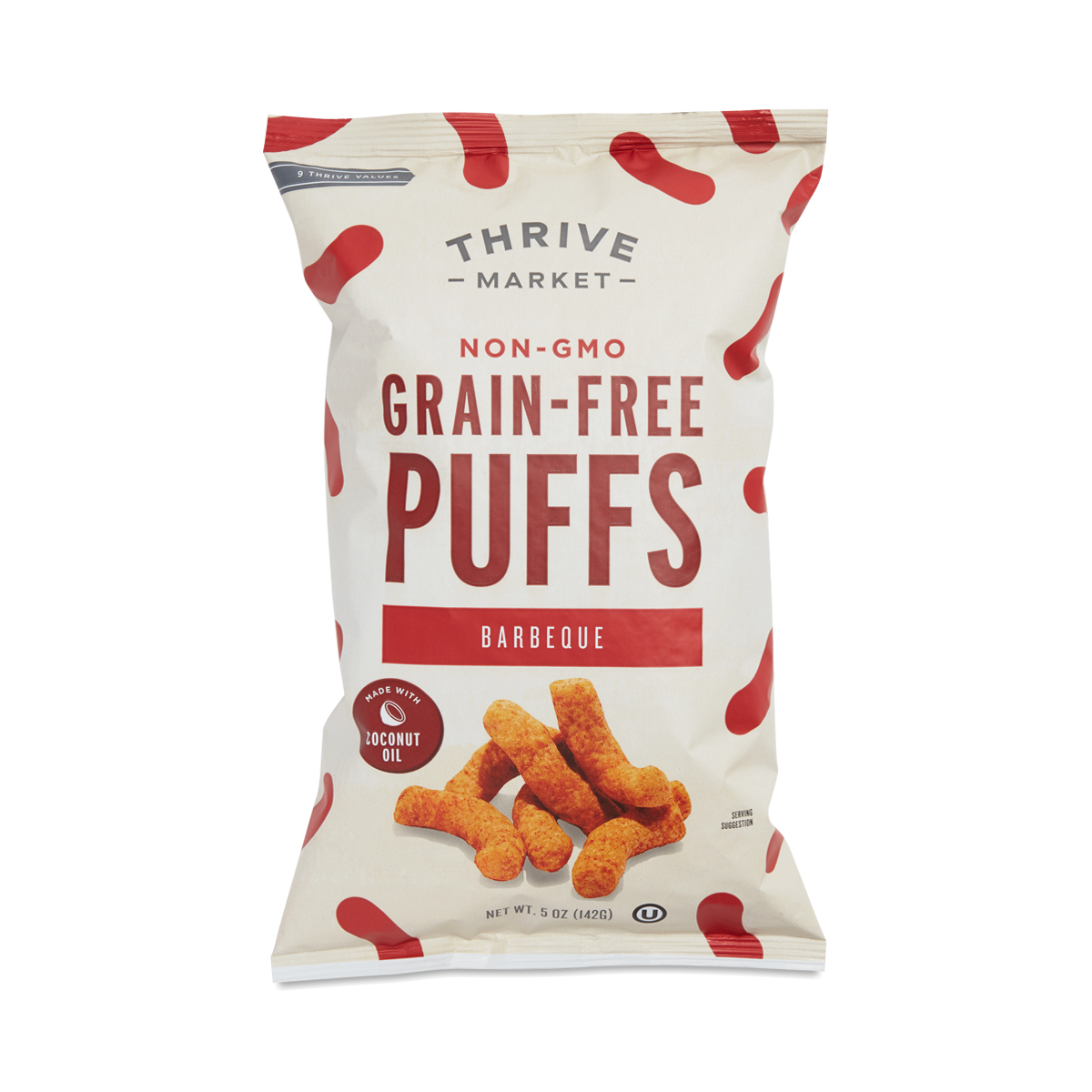 671635706867
Looking for something crunchy and savory that still works with your plant-based or gluten-free diet? Our Barbeque Grain-Free Puffs have all the crunch of the traditional version without the dairy, grains, or gluten. Instead, they're made from simple plant-based ingredients like cassava flour, navy beans, coconut oil, and smoky spices. If you're at a picnic, on the road, or at the office—these puffs are the way to go.
5 oz bag
Good flavor
- by
Rachel Joob
Like the texture and flavor of these and they are healthier than alternatives
Addictive
- by
Melanie
Combined my 2 favorite things... puffs and barbecue flavor! Yum
My family loves them
- by
Lauren Garner
Replaces my family's need for empty calorie chips. My kids can crush a whole bag quickly.
Not my favorite
- by
Taylor
I didn't care for the Thrive puffs. I don't think I will be buying them again. Weren't terrible, just not great.
Okay texture
- by
Kristin
Taste & texture is ok, not the best but edible
0671635706867
671635706867