Organic Brown Rice Spaghetti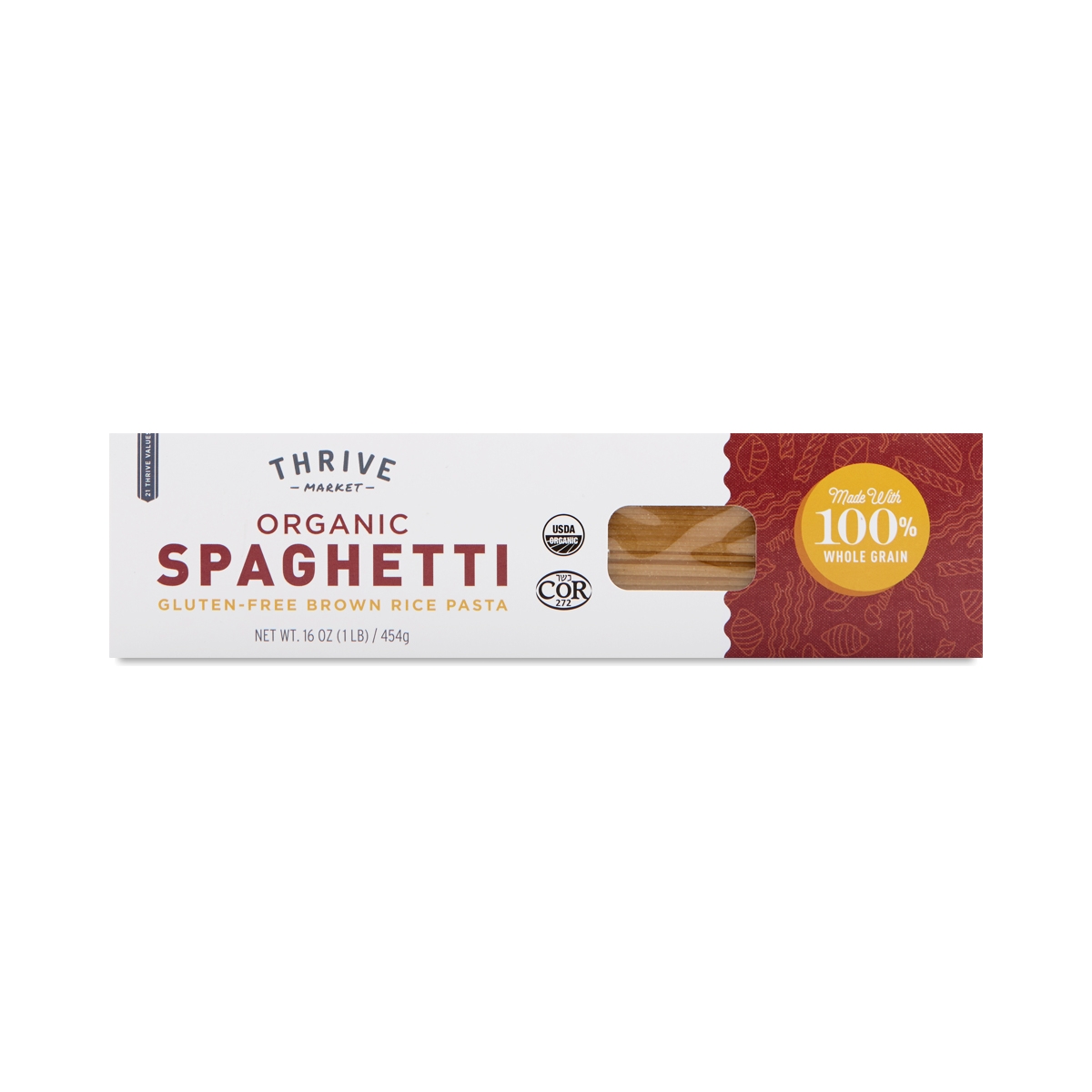 671635702784
Finally, pasta gluten-free eaters can enjoy! Our organic brown rice spaghetti is made from 100% organic whole grain brown rice instead of traditional starches. It's great-tasting, gluten-free, and good for you. Use it in everything from classic spaghetti and meatballs to spaghetti carbonara. Craving Italian? Just boil, toss, and twirl!
16 oz box
Not a fan
- by
Alexa
I find all of the thrive gluten free pastas to get veryyyyy gummy and mushy so quick. There regular pasta is great, but something about the gluten free recipe is off.
Spaghetti
- by
Danielle
Tastes good
Delish
- by
Alexia
Our favorite pasta, & healthier!
Awesome shetti
- by
Rebecca
Nice portion for a medium family
Turtle
- by
Kimberly
Taste good. You need to under cook otherwise gets noisy
0671635702784
671635702784