Organic Cajun Seasoning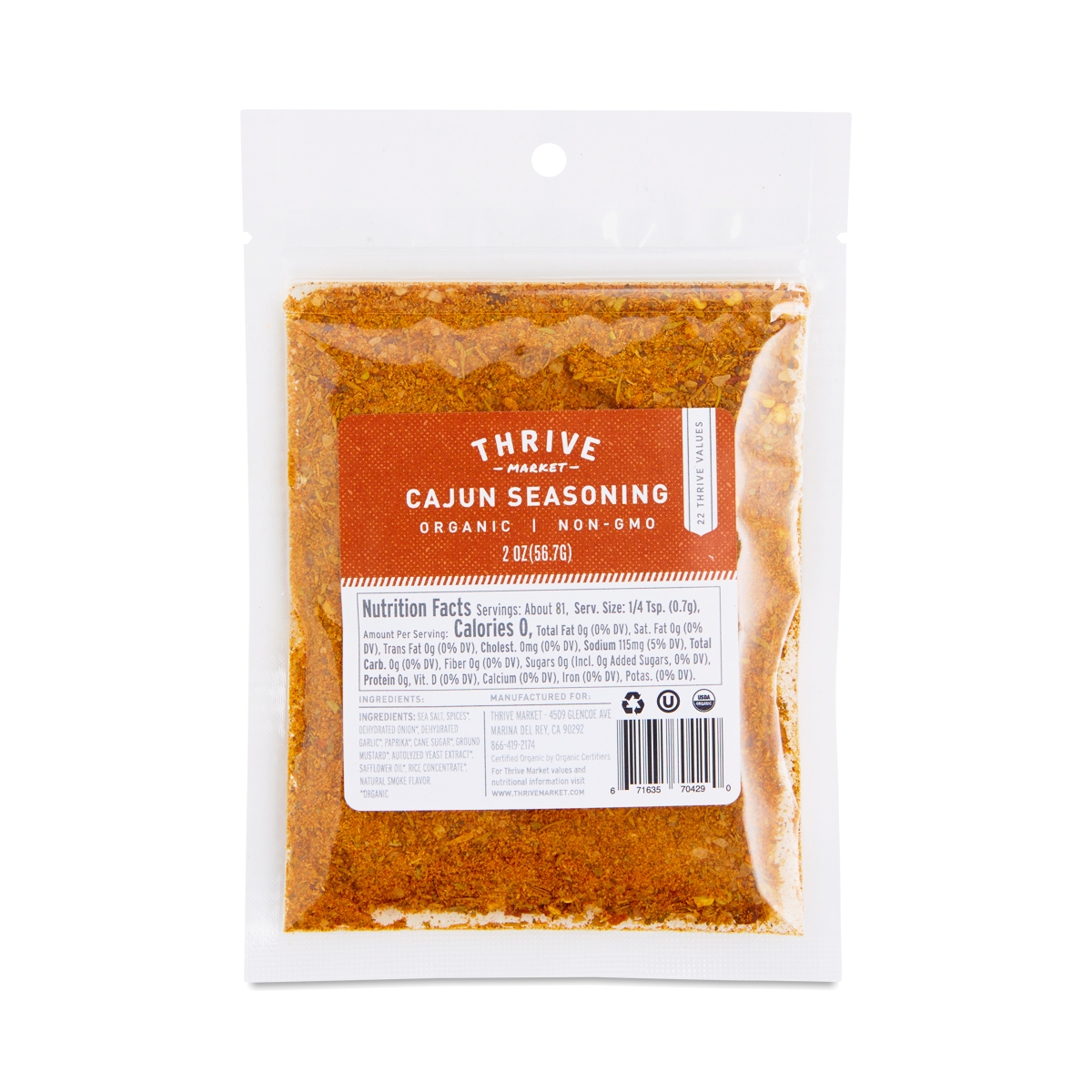 671635704290
Our organic cajun seasoning perfectly captures the essence of Creole cuisine, minus the artificial ingredients. Made from a blend of paprika, ground mustard seed, onion, sea salt, and garlic, it has spicy-sweet flavor that brings out the best in meat, seafood, and veggies. Use it to make traditional jambalaya, or as a rub for classic cajun shrimp.
2 oz packet
I'm on my 3rd bag
- by
Jessica
Now this stuff is my absolute favorite
Nice blend of spices
- by
Derejre
Nice blend of spices
Babys favorite
- by
Talia
Gave this baby food a try at a local store and decided to get the whole box after I saw her go nuts and finish the whole pouch!
Shrimp's best friend
- by
Danielle Secker
Put it on shrimp with oil, grill it up, squeeze lemon. Or make a cajun alfredo pasta. Spiced great
Love the spices from Thrive - Cajun blend is good
- by
Heather Irvine
This makes it easy to add some variation to meals. Also think about adding the spice packs when you are just a few dollars away from your minimum for shipping/free shipping. Everybody needs some more spice these days especially if you are cooking all of your own meals.
0671635704290
671635704290