Organic Dried Green Lentils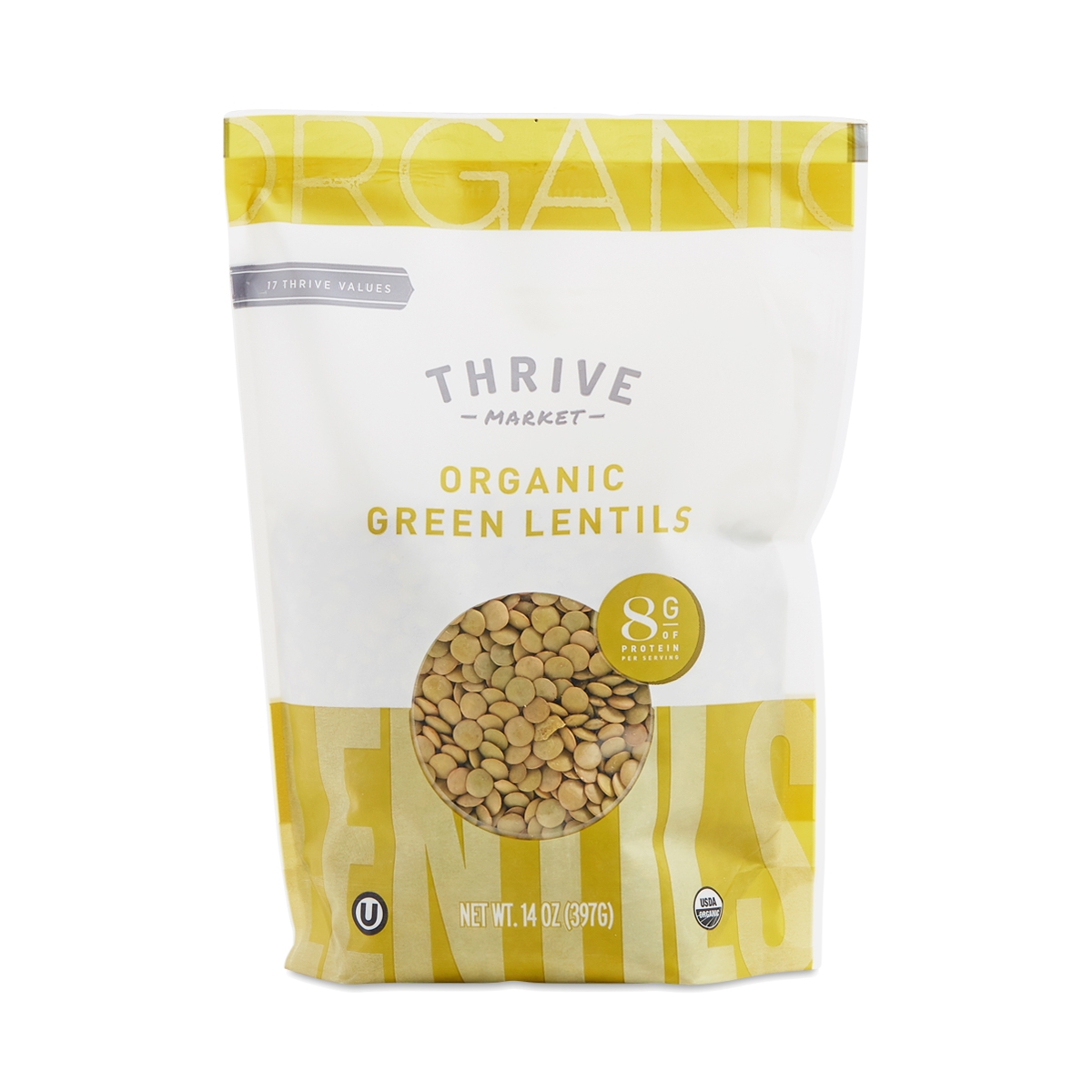 671635705259
For thousands of years, green split lentils have had a humble yet reliable place in our hearts—and in dishes as simple as soup to more exotic fare like Indian dal. Not only do they taste amazing, they're also great at absorbing flavor from herbs and spices. Our organic green split lentils deliver protein and fiber—and cooking them is a breeze!
14 oz bag
Lots of Shells
- by
Heather
There were so many loose lentil shells in this. I made lentil stew with it and it was unpleasant because there was just this chaff in the stew! The next time I made I spent an unnecessary amount of time sifting lentil shells out of the lentils so we would not have that experience again!
Green lentils
- by
Hannah
Yummy
Great and high protein!
- by
Elizabeth
love making these into soups and stews
Soup
- by
Amy Simmons
I used these to make soup and it turned out great!
good lentils
- by
stacey
good lentils
0671635705259
671635705259