Organic Long Grain White Rice & Black Beans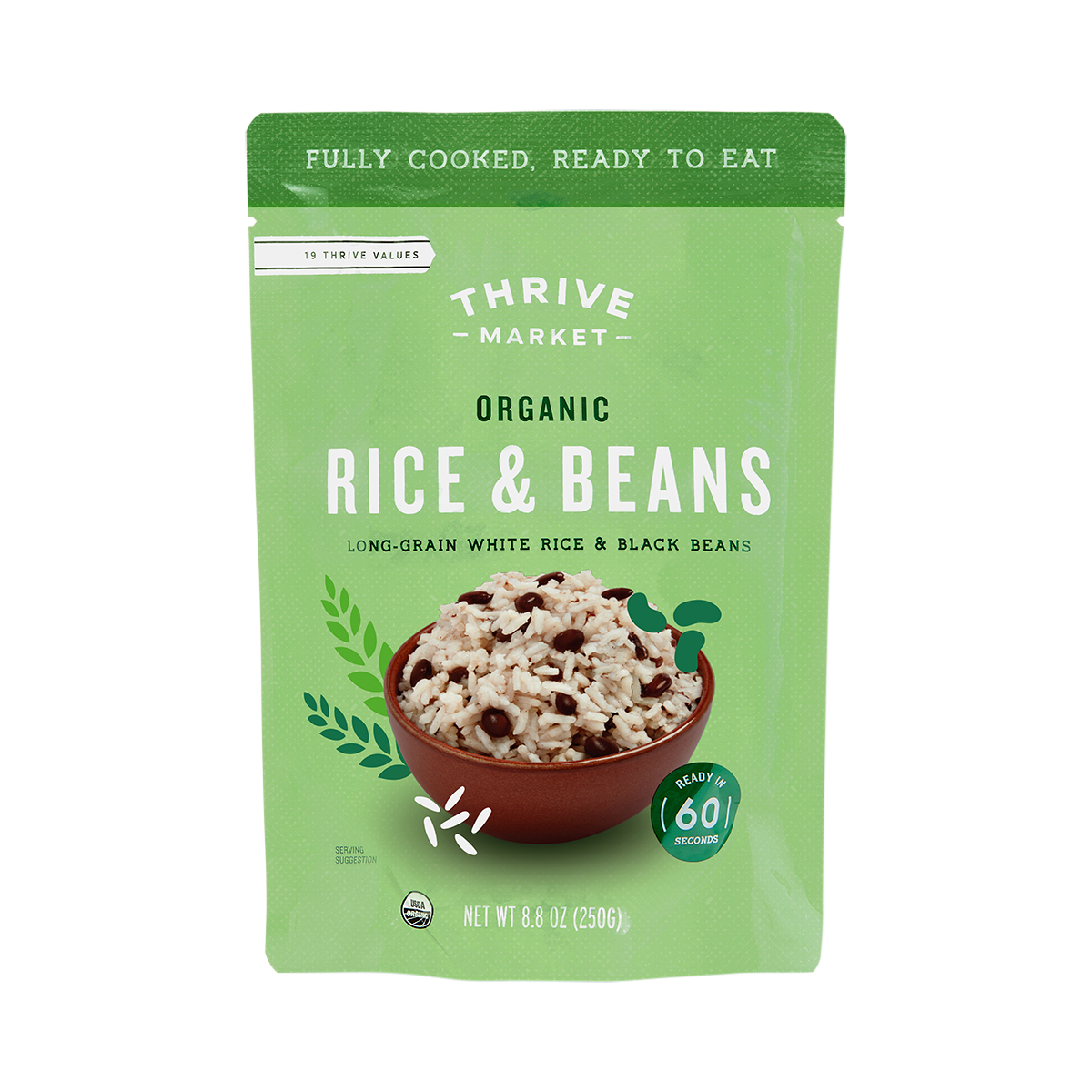 671635705358
Love rice and beans, but don't have the time to make them from scratch? You're in luck. Our Organic Long-Grain White Rice and Black Beans are microwaveable and ready to eat in 60 seconds or less. They're made from just the good stuff: organic white rice, organic black beans, and water. Add them to everything from burritos to jambalaya.
8.5 oz pouch
Thrive Market Rice and Beans
- by
Anthony Cortese
Excellent texture and good to add for quick meals
So easy
- by
Jason
Perfect base for salads or tacos
Taste golden !
- by
Kristin
Does not have that taste you usually get when you microwave food in packages !
Rice in a bag
- by
Jacqueline S Daniel
First time purchasing already made rice and beans, and probably my last. The rice was very dry and the beans if thrown to the floor could bounce. The bags were soaked in water as described, as we dont use microwaves
Quick and clean ingredients
- by
Stephanie
Delicious and no weird extra ingredients like most store brands
0671635705358
671635705358