Organic Chocolate Chunks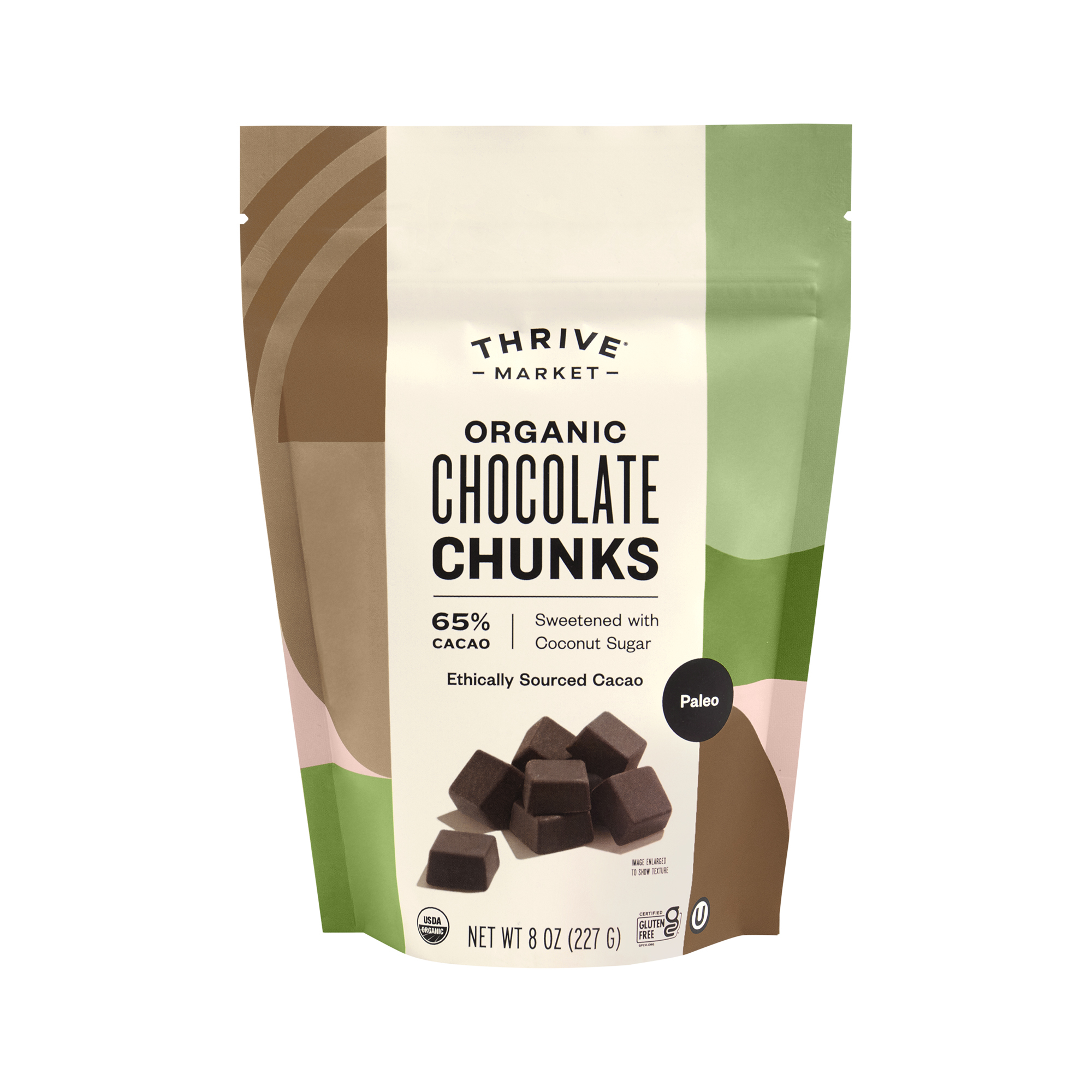 671635707109
Our 65% cacao, coconut sugar-sweetened chocolate chunks are equally delicious in paleo and gluten-free baked goods or savored straight from the bag. Each dark chocolate morsel is crafted with organic, non-GMO cacao sourced direct from farmers, which means a better livelihood for them and irresistible chocolate for you.
8 oz pouch
Super Good
- by
Bridget
Will buy again.
Absolutely Delicious
- by
Nichole
Perfect snack for a chocolate craving. Also great for baking!
Delicious!
- by
Amy
These chocolate chunks are great for satisfying a sweet tooth! I also chop them up a little for use in cookies or melt them in a cafe au lait for a mocha-type drink.
Odd taste
- by
Shannan
These oddly taste nothing like chocolate.
Flavor is okay
- by
Jean
Great texture but not my favorite chocolate chunk/chip flavor
0671635707109
671635707109