Organic Pasta Sauce, Sicilian Gravy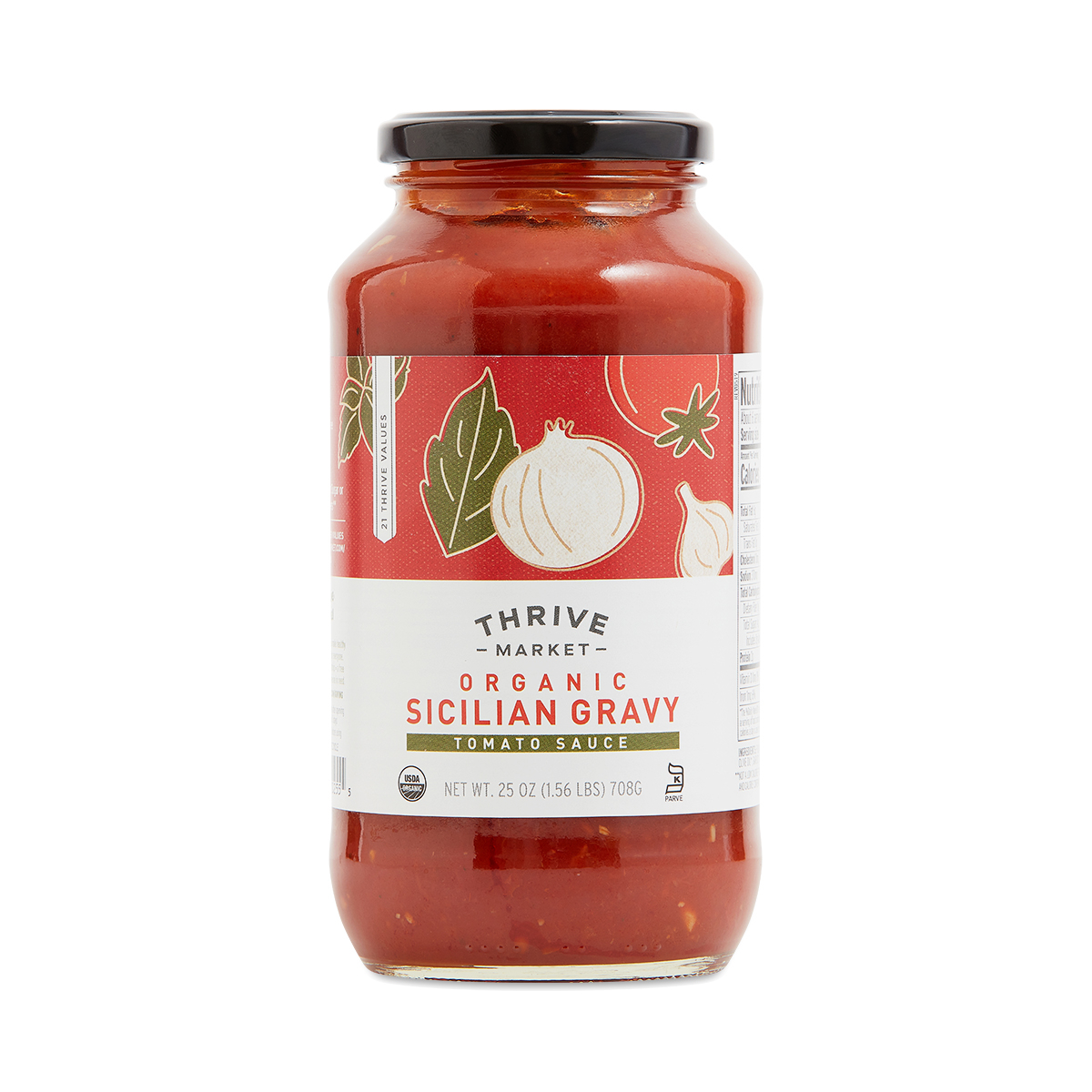 671635702555
Only the best imported Italian tomatoes and fresh herbs are hand-selected and combined with 100 percent extra virgin olive oil to create Thrive Market's Organic Sicilian Gravy Sauce. The organic tomatoes and natural ingredients that go into every jar will have your tastebuds and your dinner guests believing you spent hours making it.
25 oz glass jar
Good basic sauce
- by
Diane
Rich, thick and basically a good starter base.
Delicious with great texture
- by
Amy
My family really enjoyed how flavorful this sauce was. I love the clean ingredient list and the texture was not too chunky but just right and smooth.
FRESH
- by
Mary Lynn
EXCELLENT FLAVOR
Absolute favorite sauce ever
- by
Anna
This is the closest sauce I can find to my Nonnas homemade gravy!
Fine sauce
- by
Sara
Pretty good. We've decided to stick with Raos though.
0671635702555
671635702555