Organic Vanilla Nut Coffee, Ground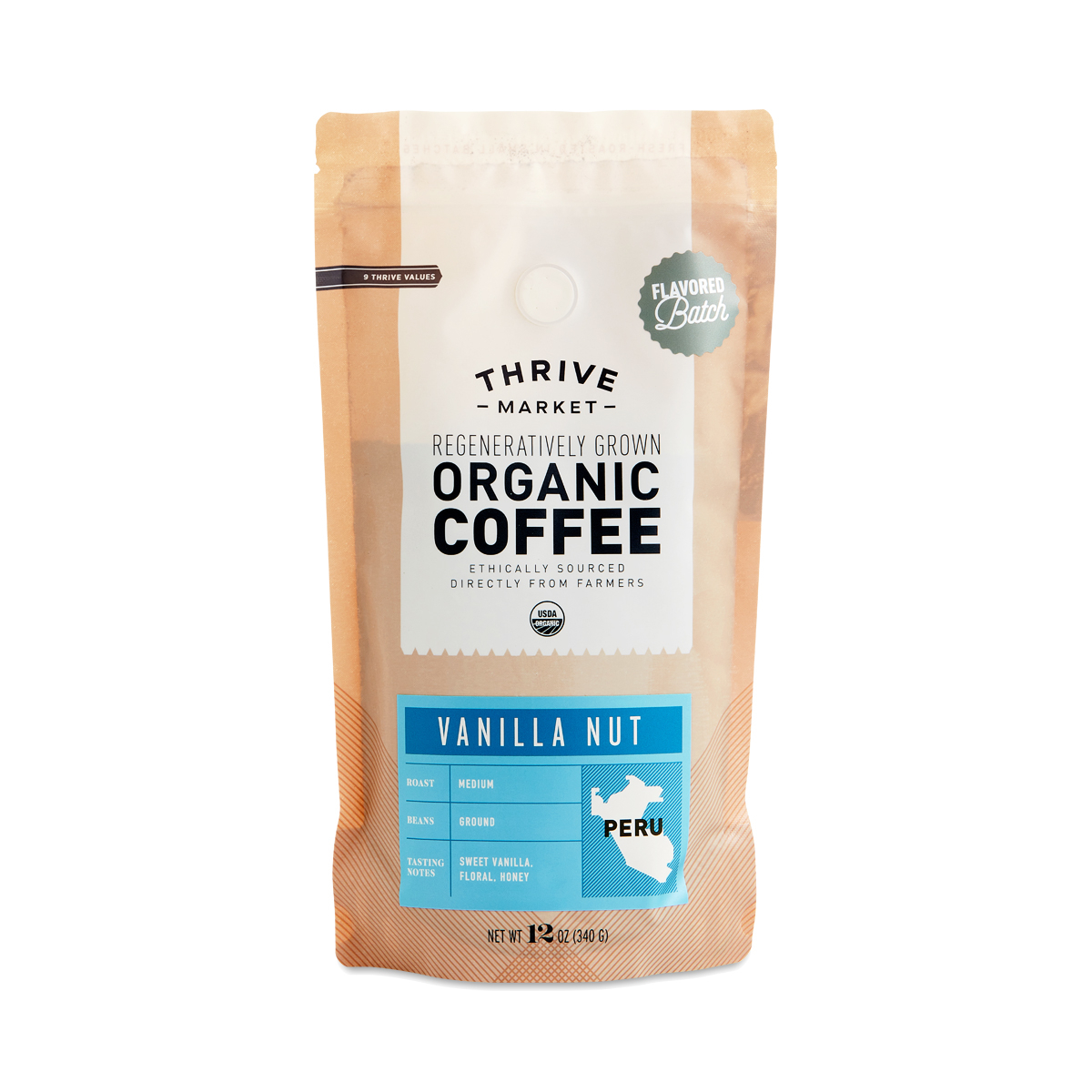 671635706348
Our Organic Vanilla Flavored Coffee has a balanced body and peaky sweetness that tastes great on its own or with oat milk. This medium roast is made from high-quality arabica beans that are ethically sourced directly from Peruvian farmers in the Finca Churupampa co-op. The growers use regenerative farming practices that enrich the soil and promote biodiversity. Our partnership not only provides a livelihood for these farmers, but also helps to support their local communities.
12 oz bag
amazing!!
- by
Emilie
Some of the best coffee I've had!
Loved it!
- by
Sarah
One of my favorites!
Meh
- by
LISA
Not for coffee snobs.
Good
- by
Karin
Good coffee but the vanilla flavor isn't strong.
Just ok
- by
Jackie
Great deal but not the best quality
0671635706348
671635706348