Organic Vanilla Nut Coffee, Ground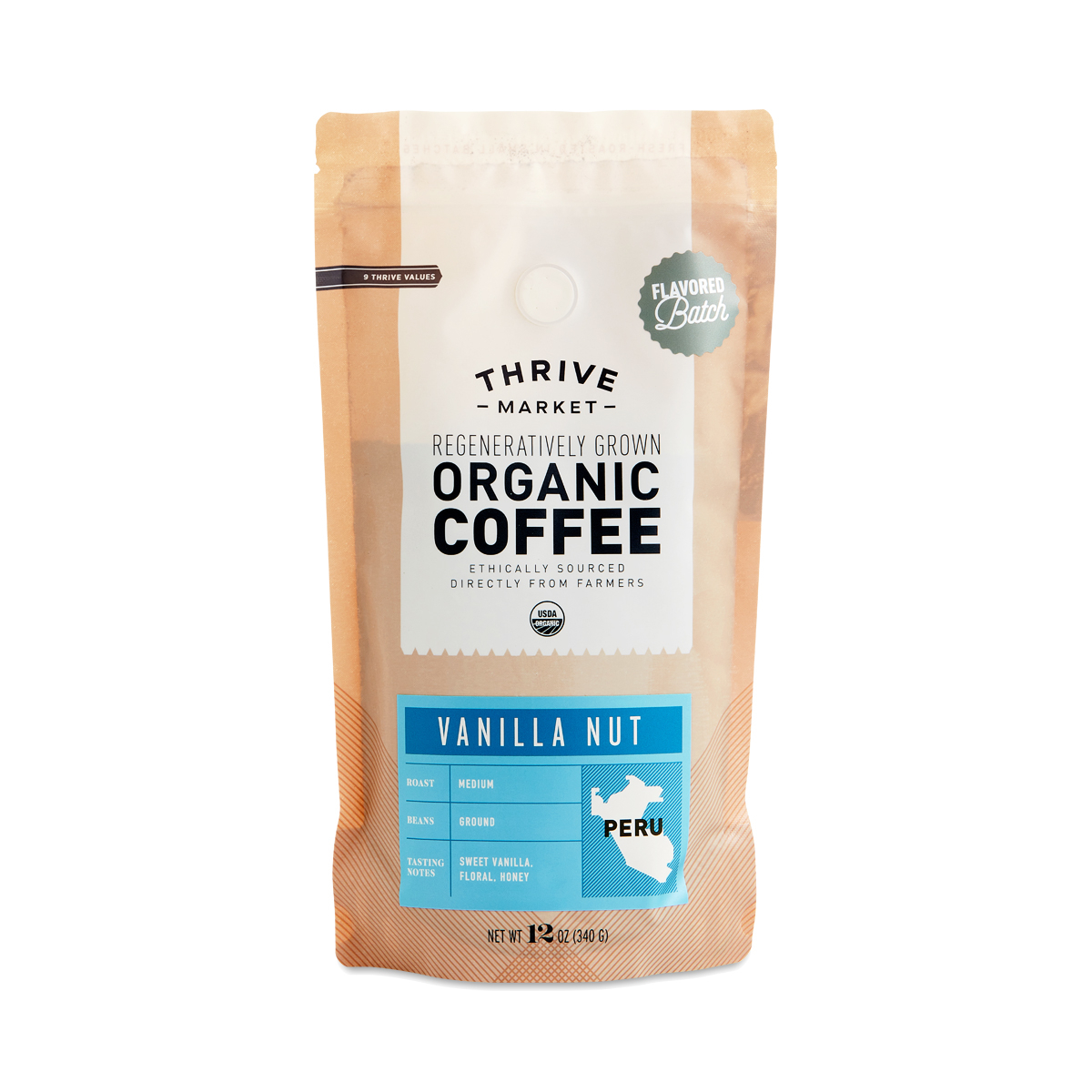 671635706348
Our Organic Vanilla Flavored Coffee has a balanced body and peaky sweetness that tastes great on its own or with oat milk. This medium roast is made from high-quality arabica beans that are ethically sourced directly from Peruvian farmers in the Finca Churupampa co-op. The growers use regenerative farming practices that enrich the soil and promote biodiversity. Our partnership not only provides a livelihood for these farmers, but also helps to support their local communities.
12 oz bag
Good
- by
Katie
Nice to have with good flavor
Good
- by
Saharra
This was good, but I prefer a bit more flavor in my coffee. I love that it is organic!
Great taste
- by
Lisa
Great taste
Perfect for anytime of day!
- by
Ashley Sims
I love this coffee. It's so smooth. When I ran out, I used some off brand from my store and I couldn't even stomach it. This coffee is amazing.
Coffee grounds
- by
Monica Marie De
This coffee is good as iced coffee not hot
0671635706348
671635706348