Organic White Basmati Rice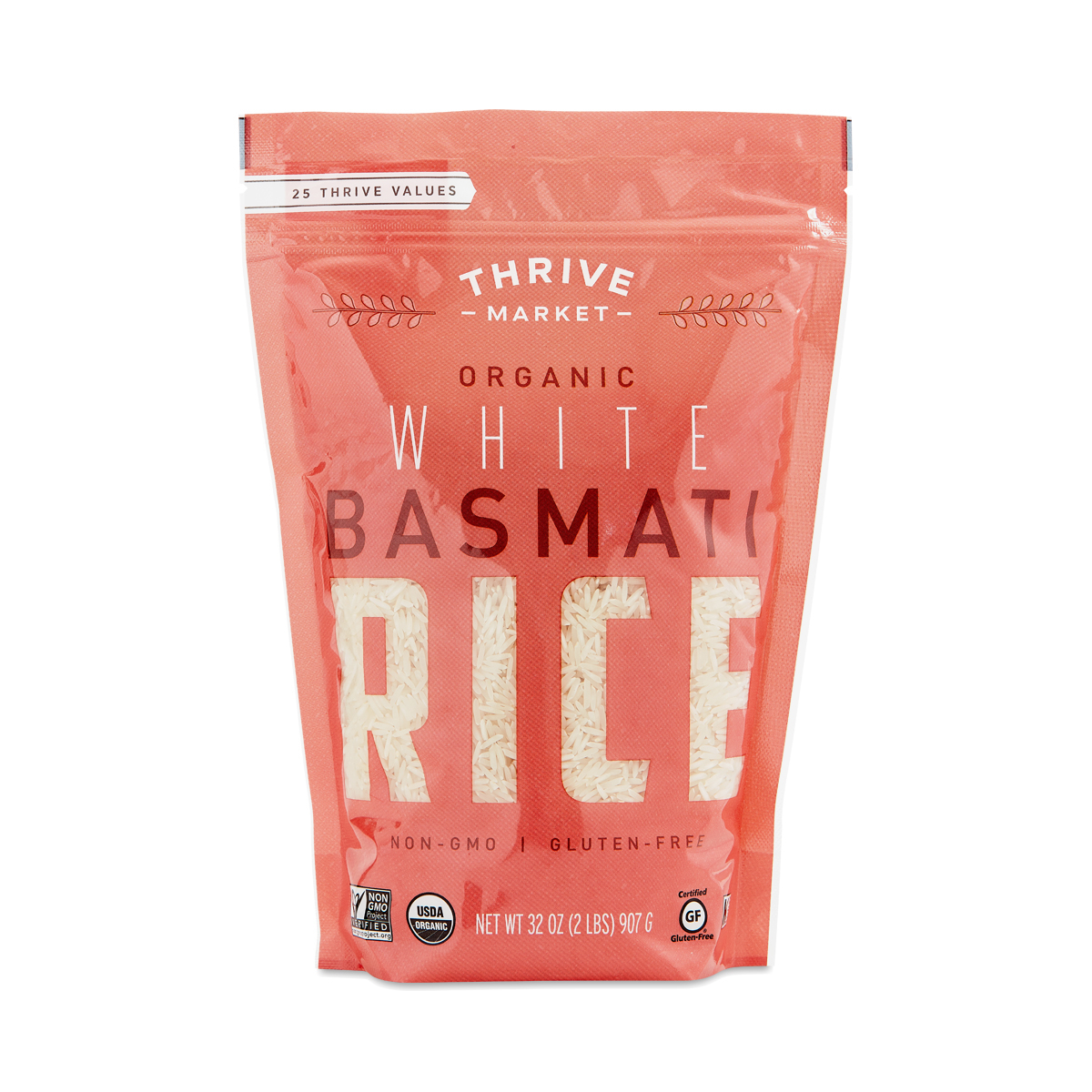 671635705372
A versatile staple, basmati rice has been cultivated in India for centuries. Thrive Market Organic White Basmati Rice is ethically sourced from northern India and has a nutty flavor and fluffy texture. Use it to whip up pilaf and fried rice or prepare it as a side dish for curries, chicken, or fish. Simply bring to a boil, simmer, and serve.
32 oz bag
A joy to cook and eat
- by
Taryn
My favorite thing about this rice is that it doesn't require rinsing. It is perfectly delicious and cooks in only 12 minutes.
Basmati Rice
- by
Michele Barbera-White
Cost was about the same as our local grocery store, as was the quality. Add in the fact that the product is organic and delivery was free and in Earth friendly packaging - Bonus!
Great Taste
- by
Melissa Ladd
One of the best rices I've tasted!
Yum
- by
Dawn Bachman
We Seldom eat rice but ,when I name Indian food this is the rice I use ,it smells so good when cooking and it goes perfect with butter chicken .
Smells so good
- by
Natalie
I like to mix with lime juice and chili powder. Yum!
0671635705372
671635705372