Organic White Basmati Rice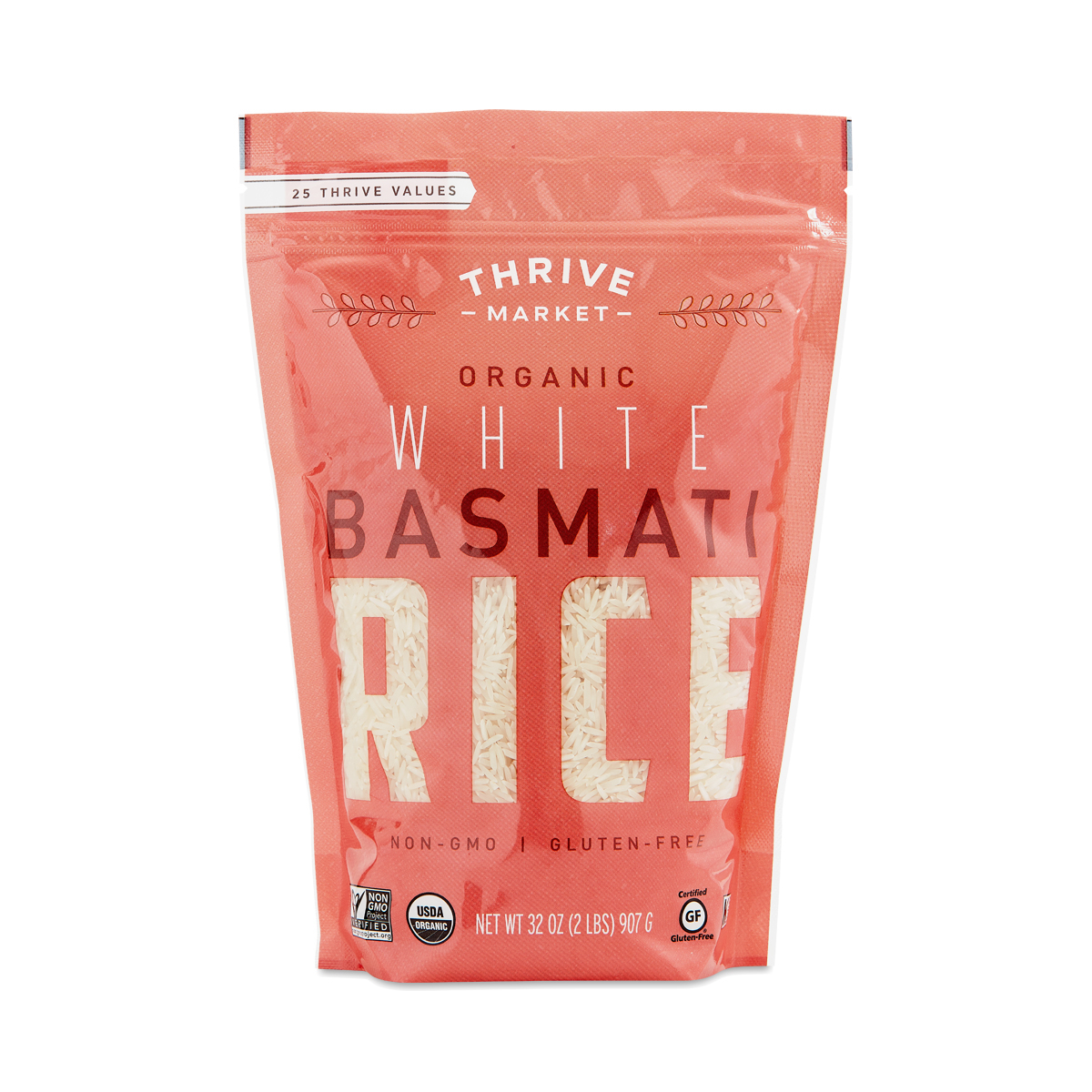 671635705372
A versatile staple, basmati rice has been cultivated in India for centuries. Thrive Market Organic White Basmati Rice is ethically sourced from northern India and has a nutty flavor and fluffy texture. Use it to whip up pilaf and fried rice or prepare it as a side dish for curries, chicken, or fish. Simply bring to a boil, simmer, and serve.
32 oz bag
best white rice
- by
Sorana
this is my family and I'd favorite type of rice. the texture and taste is amazing and it goes with everything.
Strong smell
- by
Ellen
There's a strong smell and taste. I have to wash a couple times and soak overnight to lessen it.
Ginny
- by
Ginny Saywell
Very good
Rice
- by
Erika
Love this rice
Love
- by
Alexis
I love their rice! I get this and the jasmine
0671635705372
671635705372