Non-GMO Chunk Albacore Tuna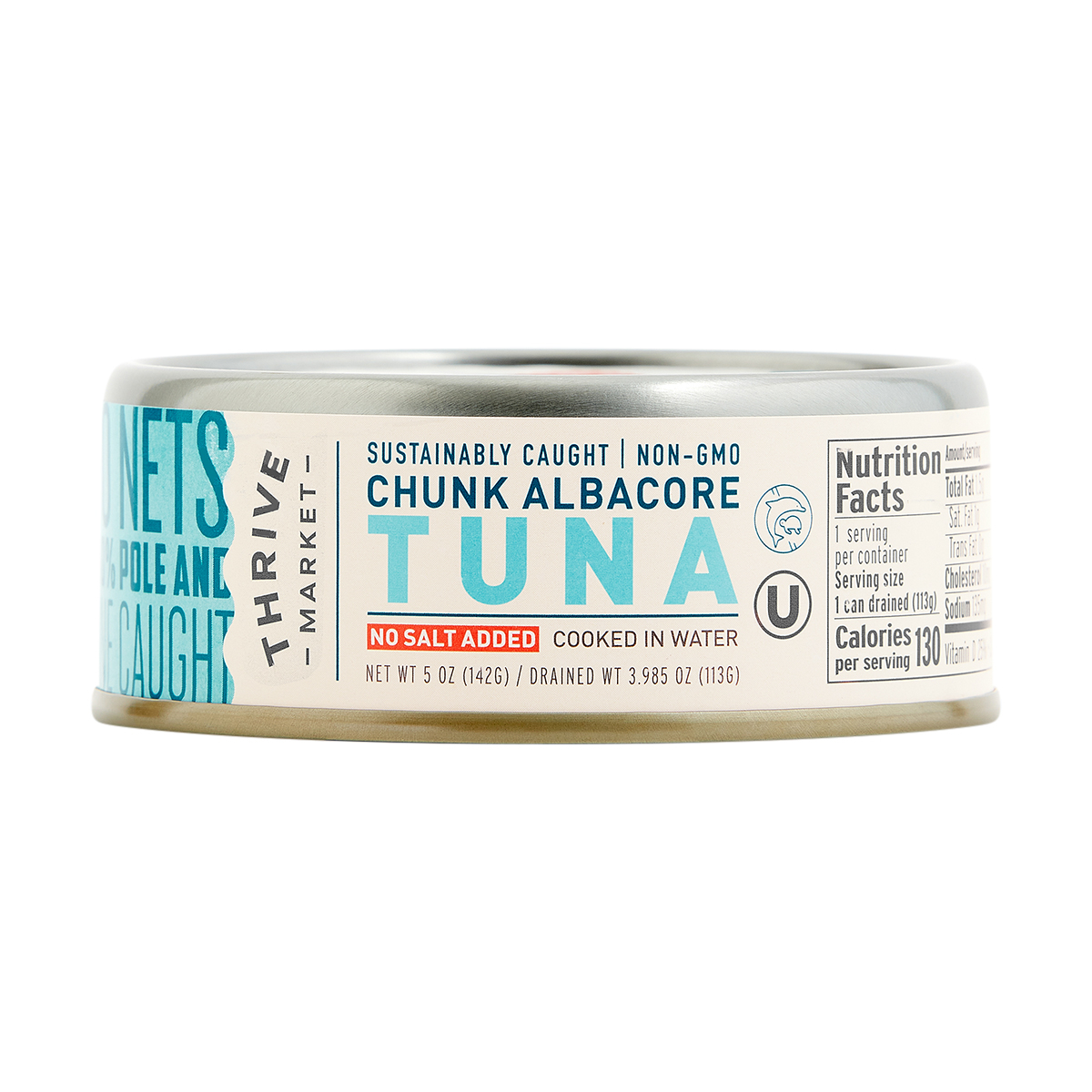 671635705761
Each can of Thrive Market's Non-GMO Chunk Albacore Tuna – No Salt Added simply contains fresh albacore tuna. That's it! No added salt. No added ingredients. And not only is this fish a healthy addition to any diet, tuna is inexpensive and incredibly versatile. It's also gluten-free and Paleo-friendly!
5 oz can
Tuna
- by
Jana M Muntin
This is my daughters favorite tuna! Great flavor and quality.
Good tuna
- by
Karen
Lol. Thank goodness it's non GMO! Joking aside, it's good tuna, no complaints.
Good
- by
Kelly Webster
Good
Lots of tuna
- by
Tatyana Masters
Lots of bang for your buck - family favorite!
Decent tuna
- by
Lisa
Enjoyed it
0671635705761
671635705761