Permanent Hair Color, Natural Dark Brown 3N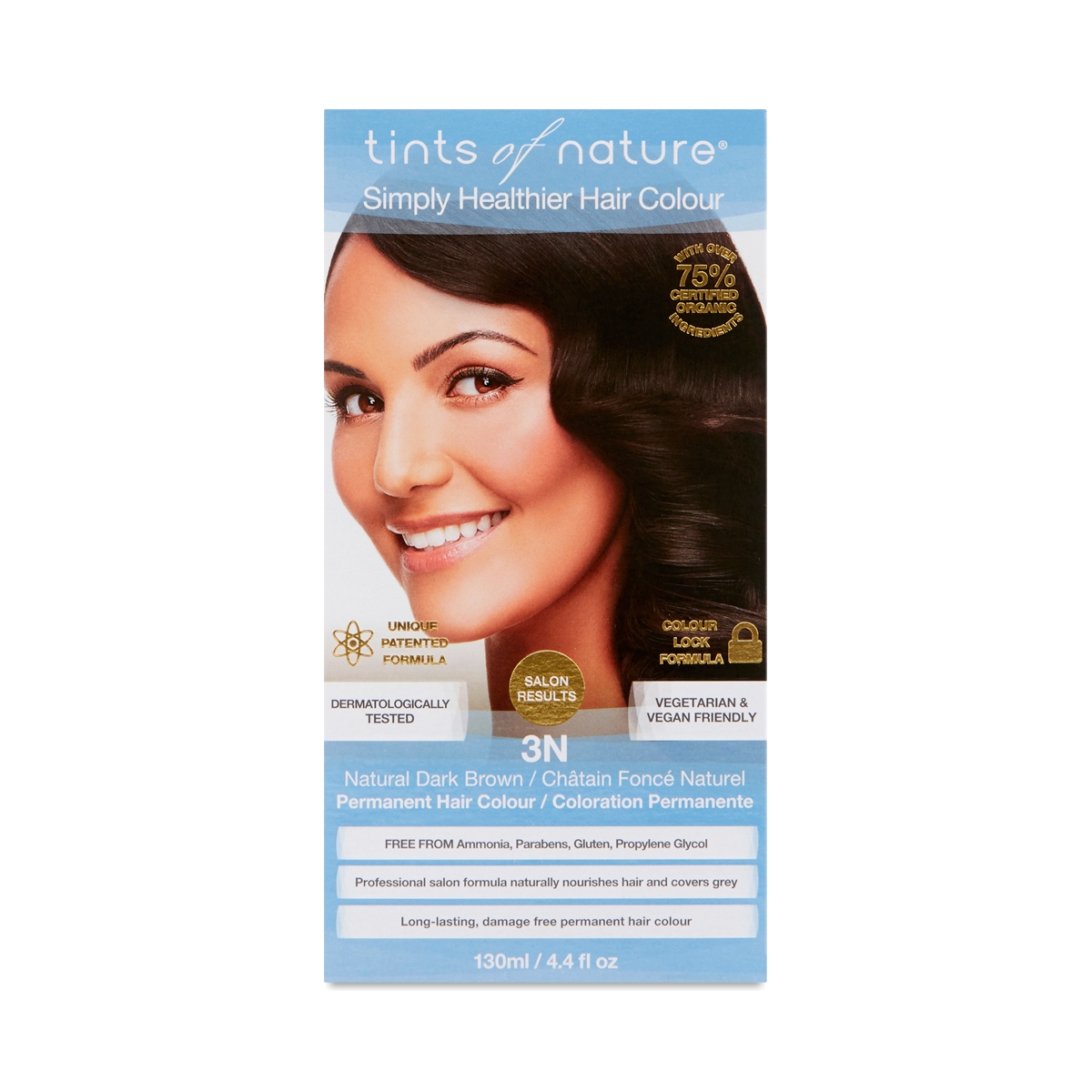 704326100306
It'll be a good hair day any time you use Tints of Nature Natural Permanent Hair Color. With over 75% certified organic and 95% naturally derived ingredients, this kit offers a gentle way to color your hair at home to achieve a dark brown hue. Free of ammonia, parabens, and resorcinol, you'll get 100% gray coverage and beautifully nourished hair.
1 each
Hair coloring
- by
Ching
I only want to use natural hair color for my hair and for the safety.
Great Natural Haircolor
- by
Mangesh Pardeshi
My wife loves this brand of hair colors. One of the few that does not smell bad of chemicals and nor does not irritate her skin.
Nice gray coverage
- by
EvaLoukable .
My mom loved this product, it gave a good coverage of grey
Good for inbetween color
- by
Rhodena
Good coverage. As I get more grays and more stubborn grays, the color doesn't last as long. That may be the same with any color, I won't be trying others to find out. This is best for my health and that's what counts.
The only hair color I buy
- by
Lia Vennes
Pandemic life means no reason to spend hundreds of dollars at the hair salon when there isn't anyone to see! I still have some self respect and need to tame the gray hairs brought on by said pandemic. I've bought several of these and will continue to do so for the foreseeable future. My one complaint is the color doesn't last long, I need to apply every 4 weeks to feel good and I only wash my hair 2x a week.
0704326100306
704326100306