Organic Throat Coat® Tea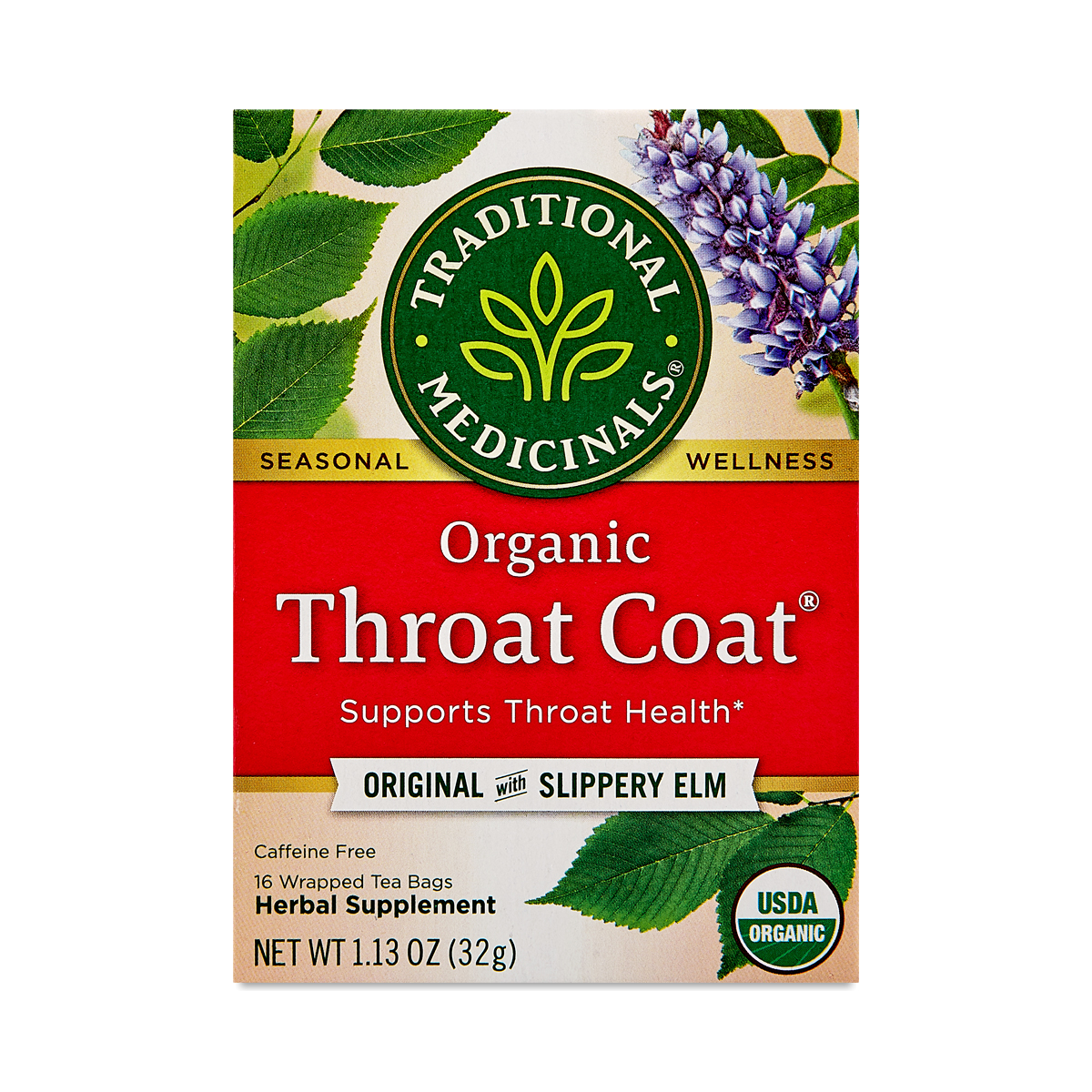 032917000132
Smooth and silky, Throat Coat helps you sing it loud, say it proud, stand up and be heard. Slippery elm or Ulmus rubra (Latin for "red elm," so called for its lovely reddish bark) is a beautiful, native North American elm tree. It's the inner bark of this tree that is actually called "slippery elm" due to its, yes, slippery, smooth, and slimy-in-a-good-way properties. Combined with licorice and marshmallow root, we think this tea blend is like taking your voice to the spa—because we all need a little comfort sometimes so we can get back to being our best. Throat Coat is sweet, earthy and silky, with a distinct licorice taste.
16 count
Great taste
- by
Mari
No need for any sweetener!
Love
- by
Aya
Love this brand and this flavor! Great for when you're feeling under the weather.
Great tea when under the weather
- by
Adriana Contreras
This works wonders on the throat.
My sons favorite tea
- by
Jasmine
Any time I make tea, my 9 year old asks for Throat Coat. It's got a distinctive taste that he loves.
Great for guy health
- by
shawna
Not just for sore throats
0032917000132
032917000132