Organic Throat Coat® Tea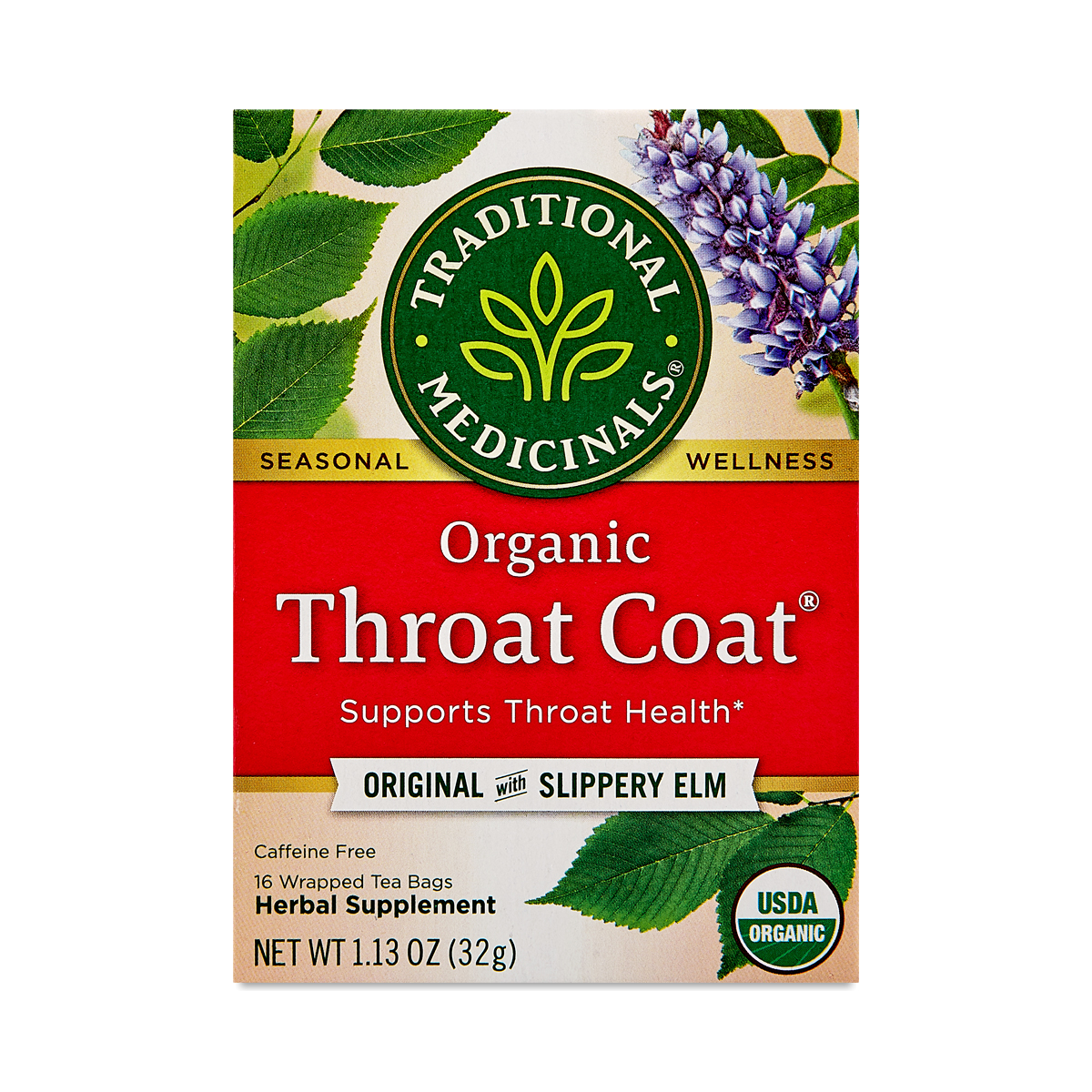 032917000132
Smooth and silky, Throat Coat helps you sing it loud, say it proud, stand up and be heard. Slippery elm or Ulmus rubra (Latin for "red elm," so called for its lovely reddish bark) is a beautiful, native North American elm tree. It's the inner bark of this tree that is actually called "slippery elm" due to its, yes, slippery, smooth, and slimy-in-a-good-way properties. Combined with licorice and marshmallow root, we think this tea blend is like taking your voice to the spa—because we all need a little comfort sometimes so we can get back to being our best. Throat Coat is sweet, earthy and silky, with a distinct licorice taste.
16 count
So soothing
- by
Abigail
Helps raw throats from allergies, sickness, etc. I love the taste but not everyone loves the taste
GREAT FOR THROAT
- by
Rebecca Pfister
SOOTHING
Too weak
- by
Rhaea Maurel
There is so little tea in the teabags, one needs to use 2 to make a good cup of tea.
THROAT COAT TEA
- by
TINA OR JOHN RONEY
GOOD FOR COLDS & FLU. GOOD FOR JUST A FEEL GOOD TEA WITH GREEN TEA AS WELL.
Helps sore throat.
- by
Theresa Weeks
Helps sore throat! Add honey for extra benefit!
0032917000132
032917000132