Organic Sprouted Green Lentils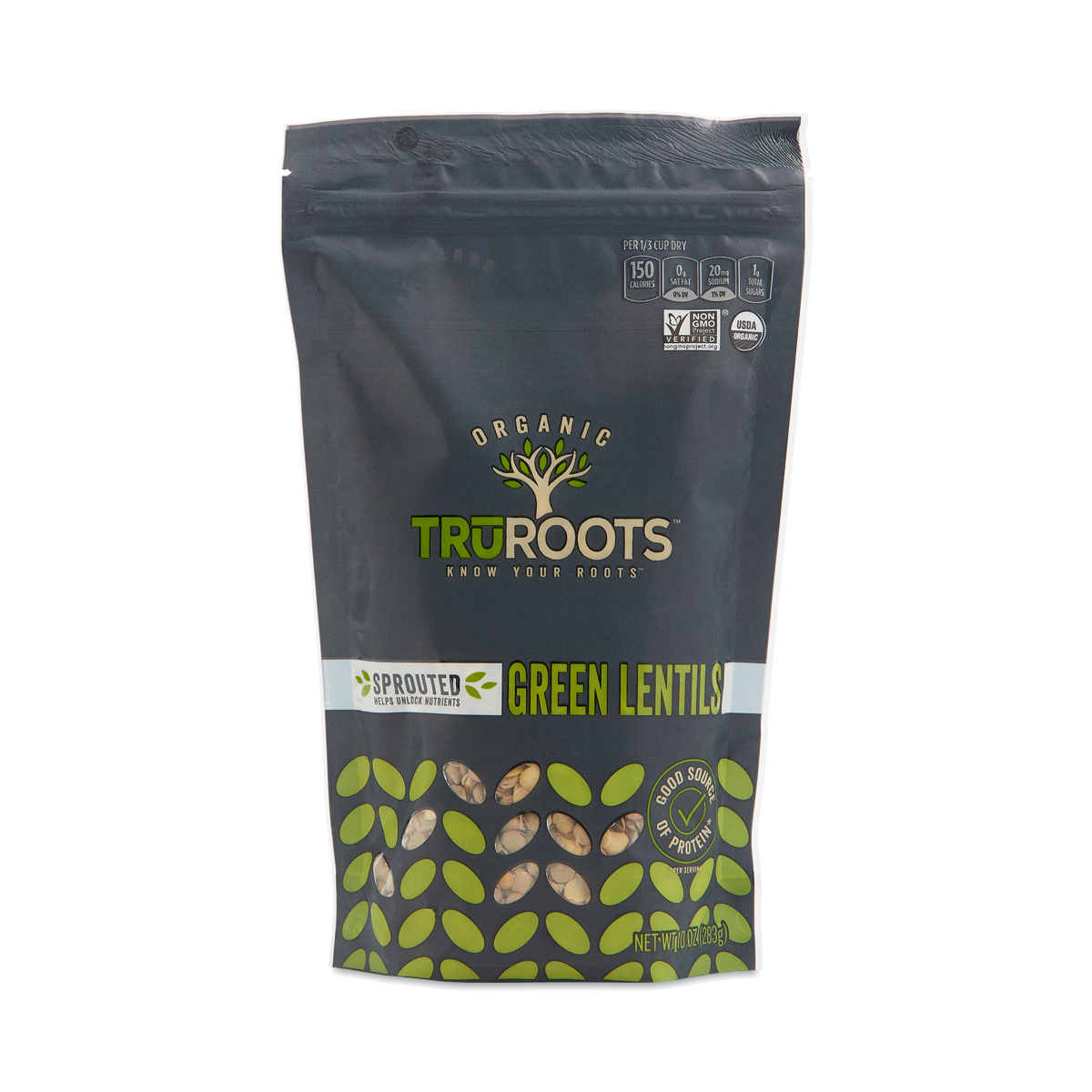 185814000252
Captured at the moment between being a bean and a green, these fresh-tasting little rounds are miraculously quick to cook. TruRoots sprouts and dries highest-quality green lentils, awakening their flavor and preserving healthful benefits. Sprouting is a traditional technique that boosts the lentils' nutritional profile – increasing vitamins and micronutrients and activating digestive enzymes. Lentils are one of the world's oldest foods. Over time and miles, they have become part of daily meals in cuisines from America to India, from the South of France to the Middle East. Now, this ancient staple fits easily into the modern kitchen as a quick to prepare, nutritious, and savory ingredient.
10 oz bag
TruRoots sprouted green lentils
- by
Diane Voorhees
Will be a new staple of my pantry
Love
- by
Alexandra
Love making burgers w this
It's Lentils.
- by
Thomas Golden
I can't speak that pre-sprouted dried lentils are any healthier than sprouting them fresh yourself. But this product cooked and tasted okay.
I love lentils
- by
Crystal Ashton
I always will
Awesome for soups
- by
Mari
These cook and stay intact. Great for my hearty lentil soup.
0185814000252
185814000252