Charcuterie Crisps, Pepperoni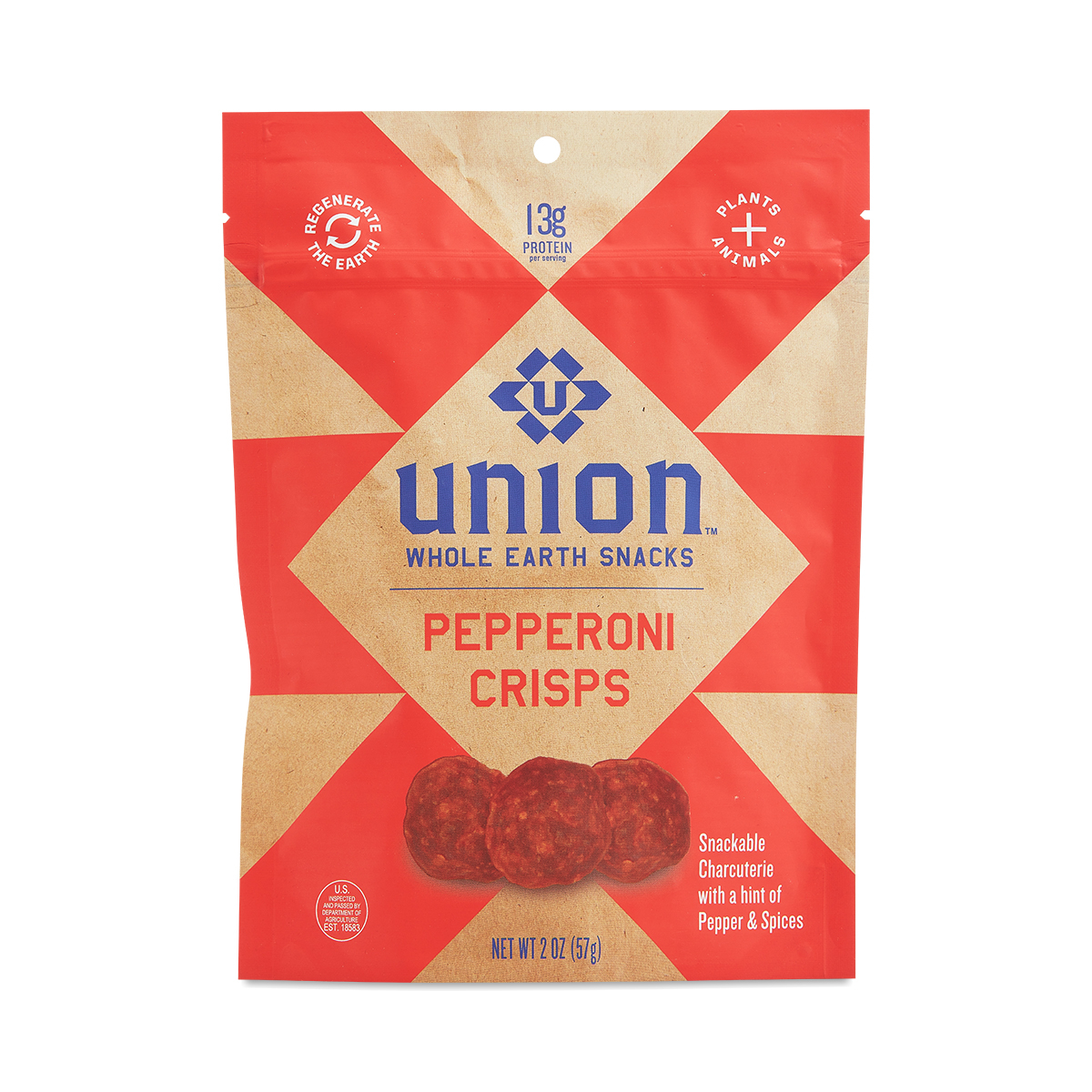 856108008437
Your modern charcuterie platter needs UNION's innovative crisps! This flavor features classic American pepperoni with an unmistakable crunch.
2 oz bag
Great snack
- by
Kelly
I was surprised at how much I liked these. Good snack.
Mediocre
- by
Emily
Bland, regular pepperoni tastes much better, would not repurchase.
addicting
- by
Brooke Hovas
not great for my health but great for the heart, a little spicy and perfectly crunchy
Kid snack
- by
Sarah
My big kids enjoy these.
I love these!
- by
Kacie Flaherty
Seriously, this is my favorite way to eat pepperoni now. And isn't doesn't contain any nitrates so I can eat it as often as I want to!
0856108008437
856108008437