Choose Your Own Chocolate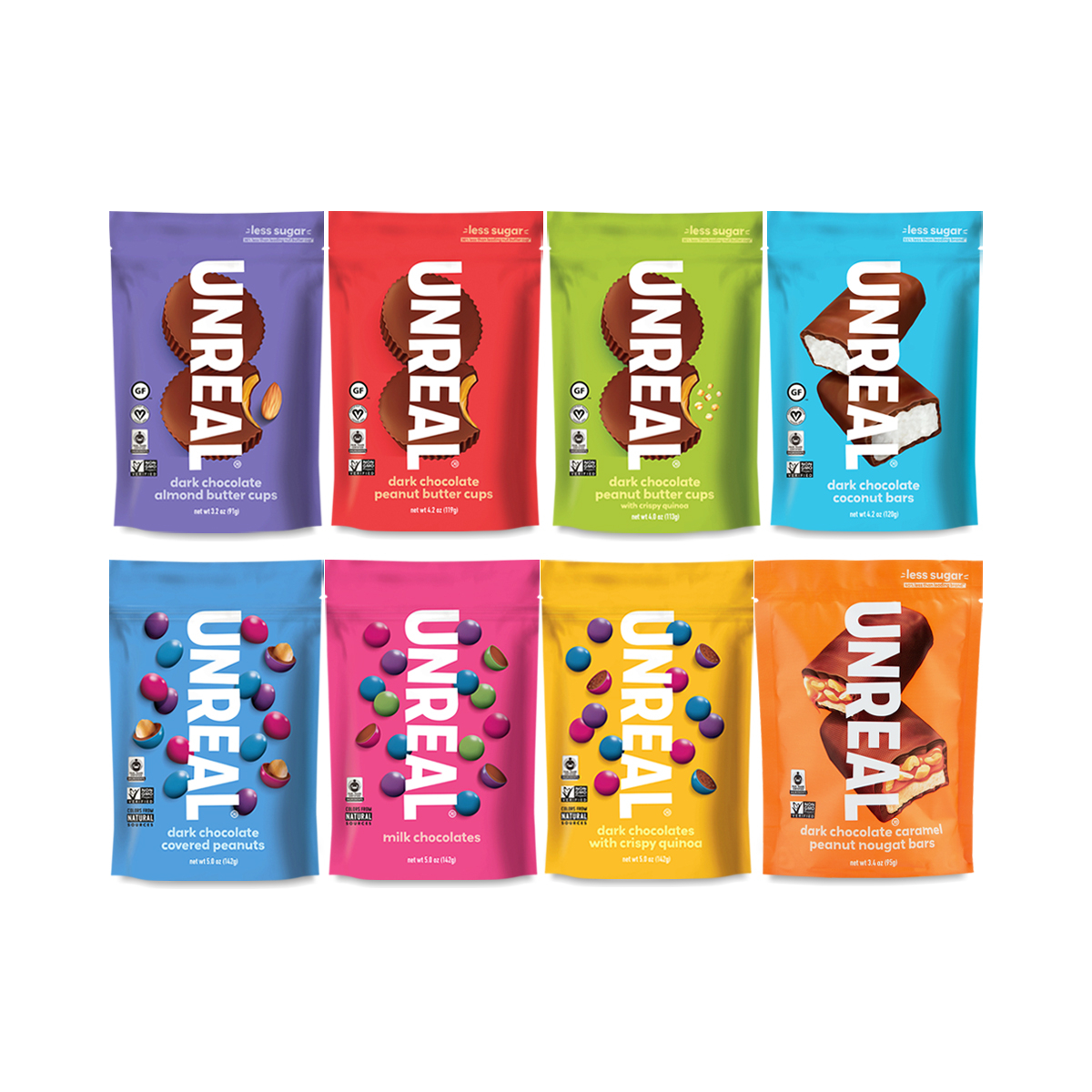 choose_unreal3
When you really want to indulge, choose Unreal's decadent selection of chocolate goodies.. Rich, chocolatey goodnes for a melt-in-your-mouth treat that can satisfy even the most nagging sweet tooth. Unreal is on a mission to change the way candy is made—the company's founders create treats free of artificial flavors, dyes, and preservatives, and made only with certified fair trade and non-GMO ingredients. Not only do their products taste better, but they're also healthier. Choose between- Dark Chocolate Crispy Quinoa Gems, Dark Chocolate Peanut Butter Cups. Dark Chocolate Peanut Butter Cup with Crispy Quinoa, Milk Chocolate Gems, Dark Chocolate Peanut Gems, Almond Butter Cups Dark Choc Almond Butter Cups, Coconut bars, Nougat Bars
Choose 4 Items
Unreal, Choose Your Own Chocolate
- by
Jean Picardal-Saunders
Best chocolate! So many options!! Delicious!! Want more!!
so good!
- by
Kelley
I found these on another food website but they dropped us due to delivery issues. so happy Thrive carries these.
Amazing
- by
Kara
Best chocolate snack brand
Why does it have to be so good?!
- by
Phillip Raskin
Seriously. Why? We were worried about the toxic dyes in normal M&Ms and discovered Unreal chocolate candies - this became our once-in-awhile treat. So addictive. So delicious. Let's not forget about the level and quality of chocolate... We have tried everything and they are ALL terrific! DELISH!
Love these
- by
Kaila
These are the best candy! Beats the name brand