Organic Manuka Honey Drops, Ginger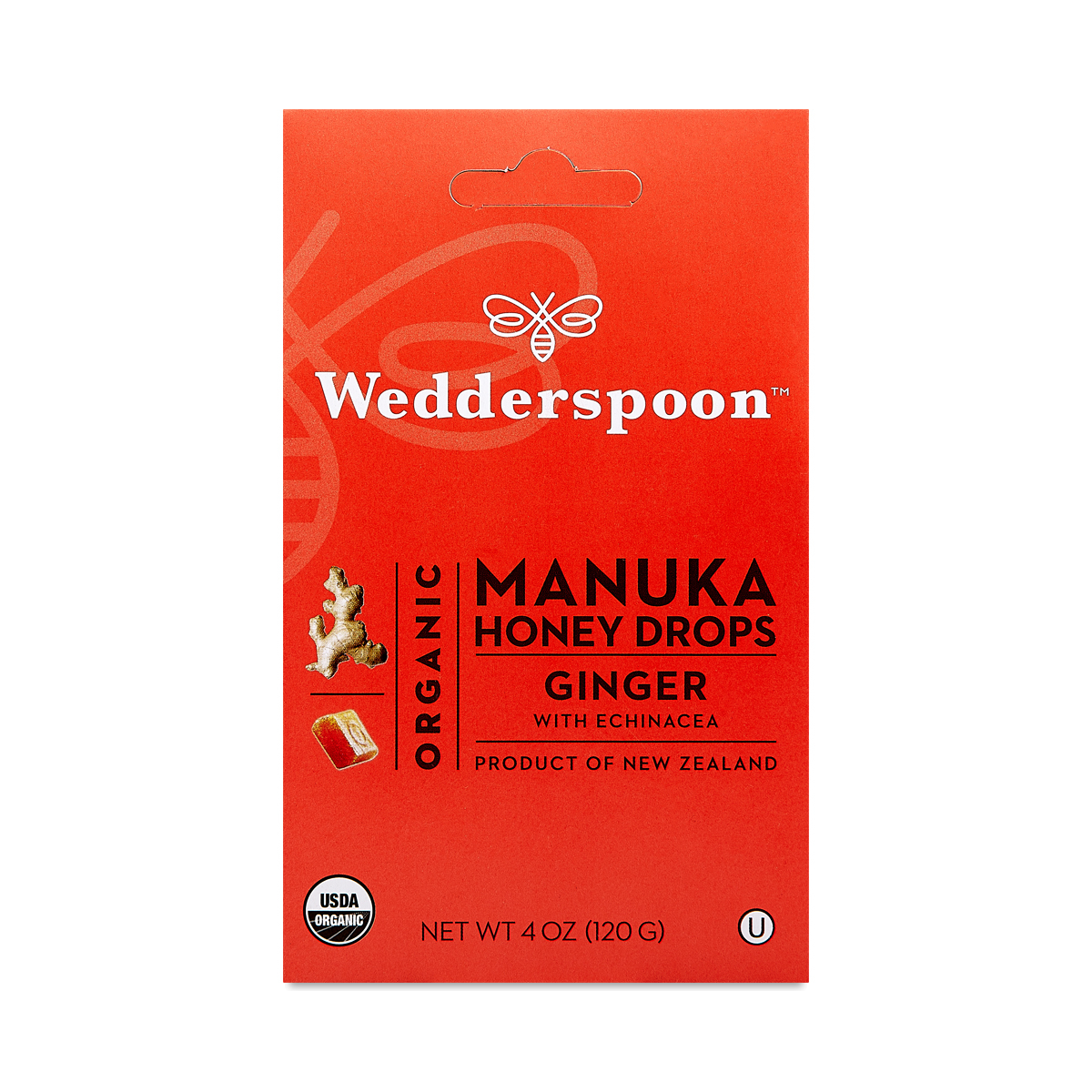 814422020382
Oh, honey! Wedderspoon Organic Manuka Honey Drops are one of your best defenses against illness with a formula that's been used since the 1950s. In addition to analgesic honey, each lozenge is fortified with ginger and echinacea for even more immunity. Take at the first sign of symptoms to help clear things up. USDA Organic and all-natural.
4 oz box
Lynn
- by
Lynn Gerber
Great drops, always in my pantry.
Great for sore throats, coughing spells, and as candy
- by
Laura Carmichael
We used this for sore throats, coughing, sick stomachs, and as candy. Love the stuff!
Soothing
- by
Melissa
like pouring a tablespoon of honey
Just what I was looking for!
- by
Julie-Ann Green
I had been searching for MONTHS for a lozenge that had manuka honey, but without citrus or mint, as I am following a low-acid diet. These lozenges are great! Long lasting and great taste. They are a little on the large side, so be prepared!
Greta Manuka
- by
Artina Baudino
Take with anywhere and great tasting helps keep up immune system.
0814422020382
814422020382