Organic Manuka Honey Drops, Ginger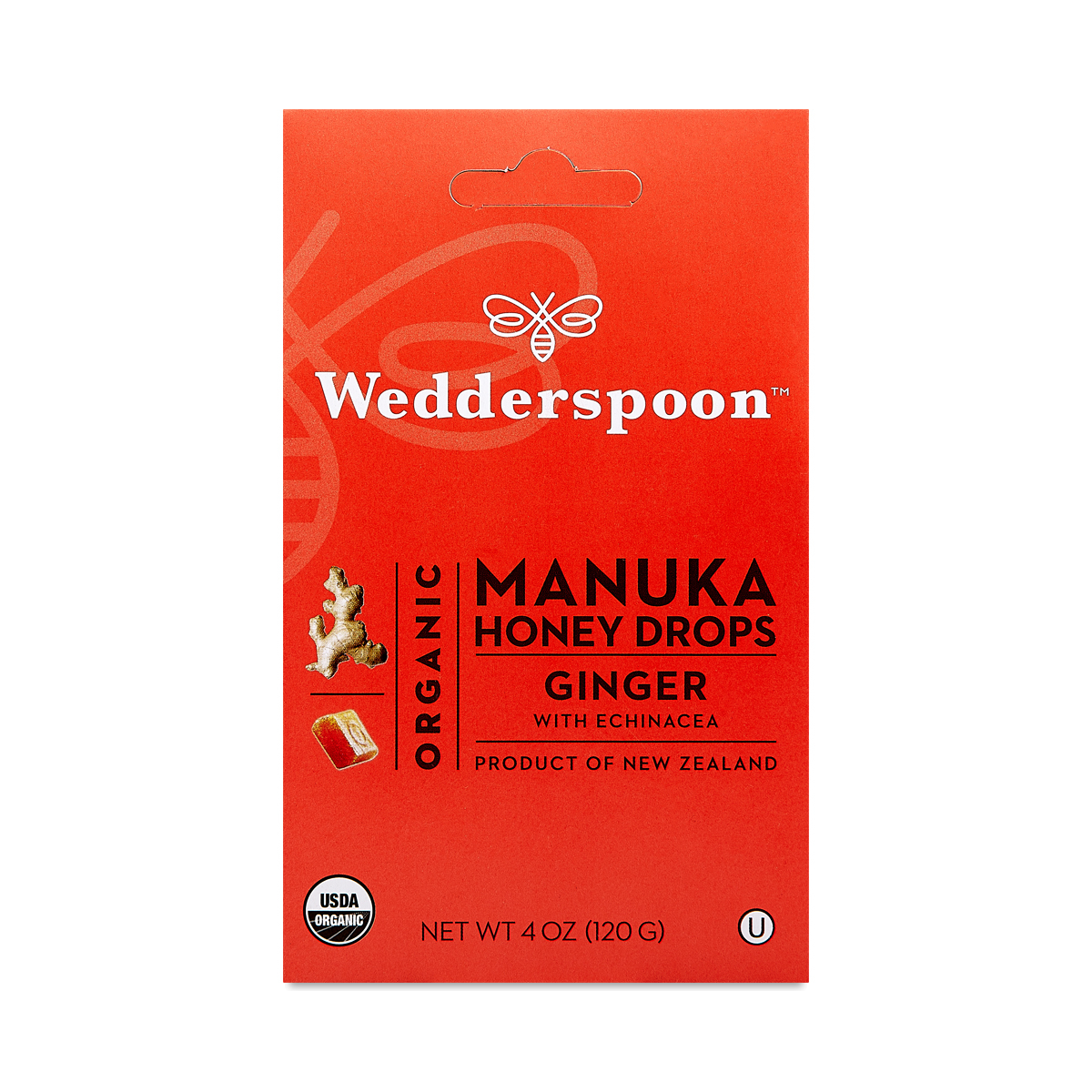 814422020382
Oh, honey! Wedderspoon Organic Manuka Honey Drops are one of your best defenses against illness with a formula that's been used since the 1950s. In addition to analgesic honey, each lozenge is fortified with ginger and echinacea for even more immunity. Take at the first sign of symptoms to help clear things up. USDA Organic and all-natural.
4 oz box
Wedderspoon, Organic Manuka Honey Drops, Ginger
- by
Patricia Herzberger
Liked.
Cold/Flu Season Must!
- by
Courtney
Wedderspoon, Organic Manuka Honey Drops, Ginger
Soothes
- by
Pauline
Wedderspoon, Organic Manuka Honey Drops, Ginger
favorite
- by
Caitlyn
better than a cough drop
Yummy
- by
Alea
Very tasty
0814422020382
814422020382