Organic Baby Tooth Oil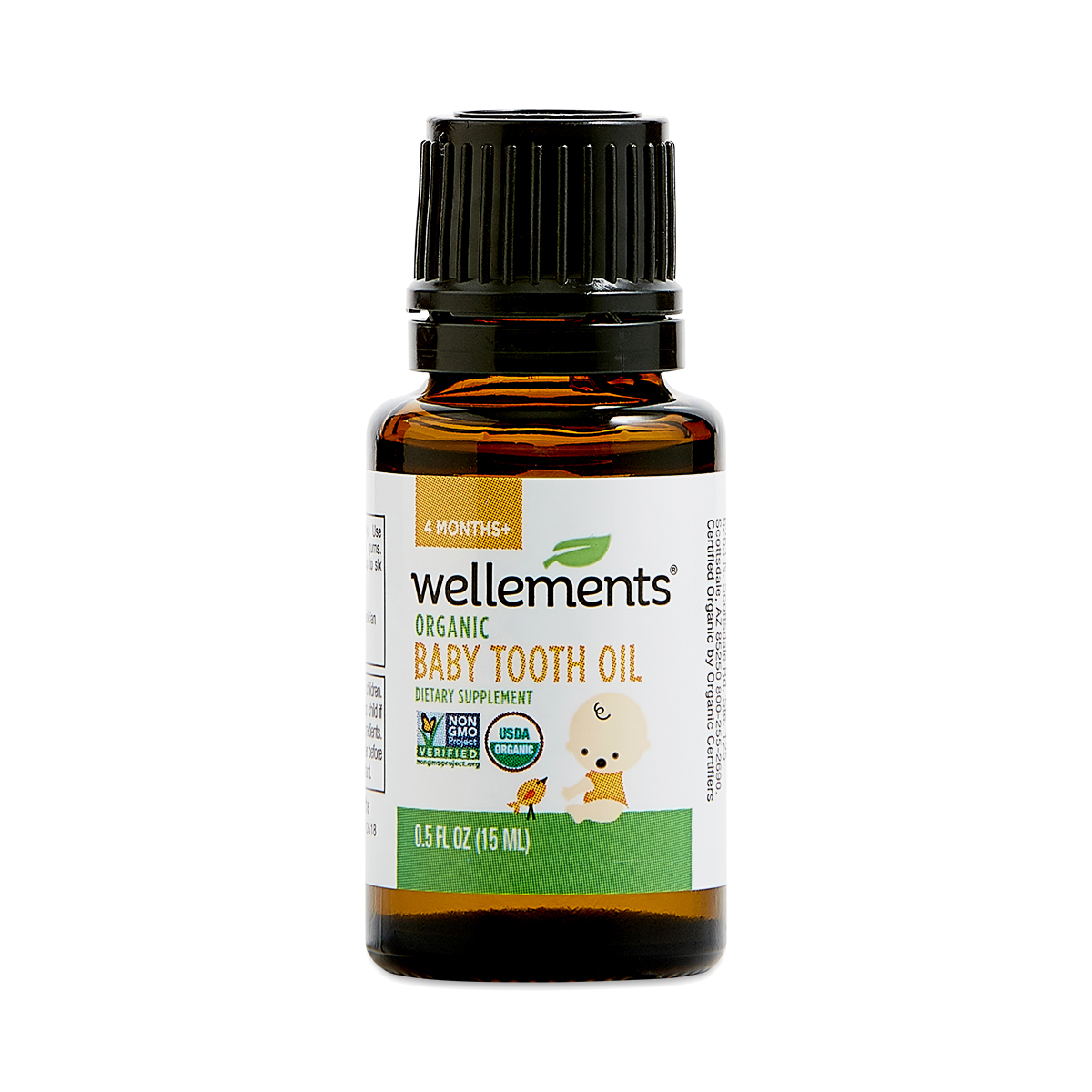 729609000005
Teething troubles? Keep Organic Baby Tooth Oil from Wellements handy to help soothe tiny gums. The vegan and gluten-free formula is benzocaine- and belladonna-free, and features organic oils with a hint of sweetness. These statements have not been evaluated by the Food and Drug Administration. This product is not intended to diagnose, treat, cure, or prevent any disease.
4 fl oz bottle
Lifesaver
- by
Natilee
The only thing getting us through teething! Would recommend to ANYONE!
Clean ingredients
- by
Angelica
Let's hope this works
Tooth oil
- by
Kirsten
Wellements, Organic Baby Tooth Oil
Works awesome
- by
Michelle
Best teething oil, it has saved our teething baby many times!
Thumbs up
- by
Jenny
Worked great!
0729609000005
729609000005