Organic Baby Tooth Oil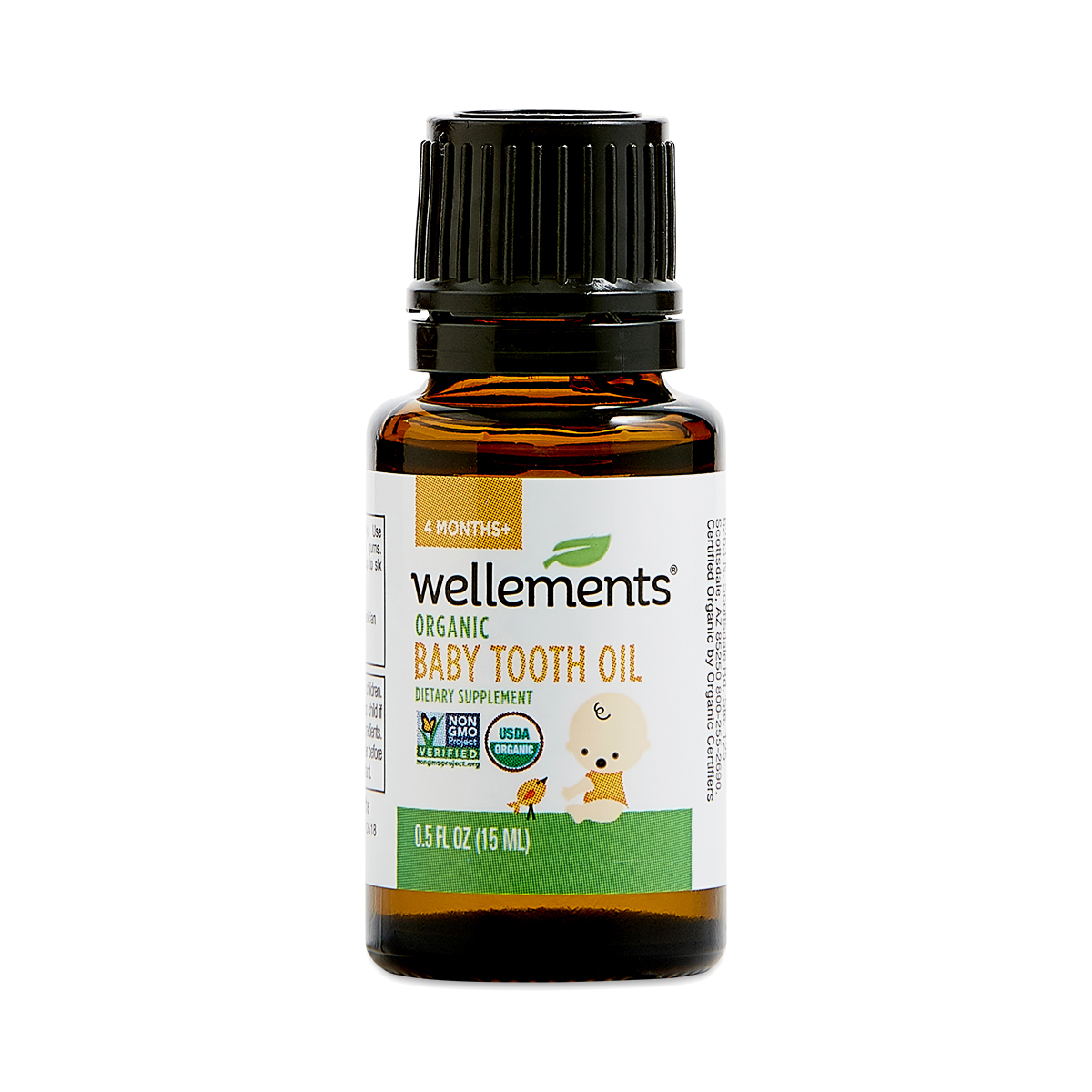 729609000005
Teething troubles? Keep Organic Baby Tooth Oil from Wellements handy to help soothe tiny gums. The vegan and gluten-free formula is benzocaine- and belladonna-free, and features organic oils with a hint of sweetness. These statements have not been evaluated by the Food and Drug Administration. This product is not intended to diagnose, treat, cure, or prevent any disease.
4 fl oz bottle
Thumbs up
- by
Jenny
Worked great!
The best
- by
Lauren
The absolute best! Great alternative to the toxic products.
Effective
- by
Isabel
The baby tooth oil does seem to sooth our little one's gums/teething pain, and he seem to like the flavor as well.
Great product. Just what I was looking for
- by
Samantha
I really think this stuff helps when those teeth are popping in. Baby (who likes strong flavors in general) seems to like it. If your baby doesn't like strong flavors the clove might be off-putting .
Works great!
- by
Bailey
Loved this for our baby and their teething
0729609000005
729609000005