Organic Gripe Water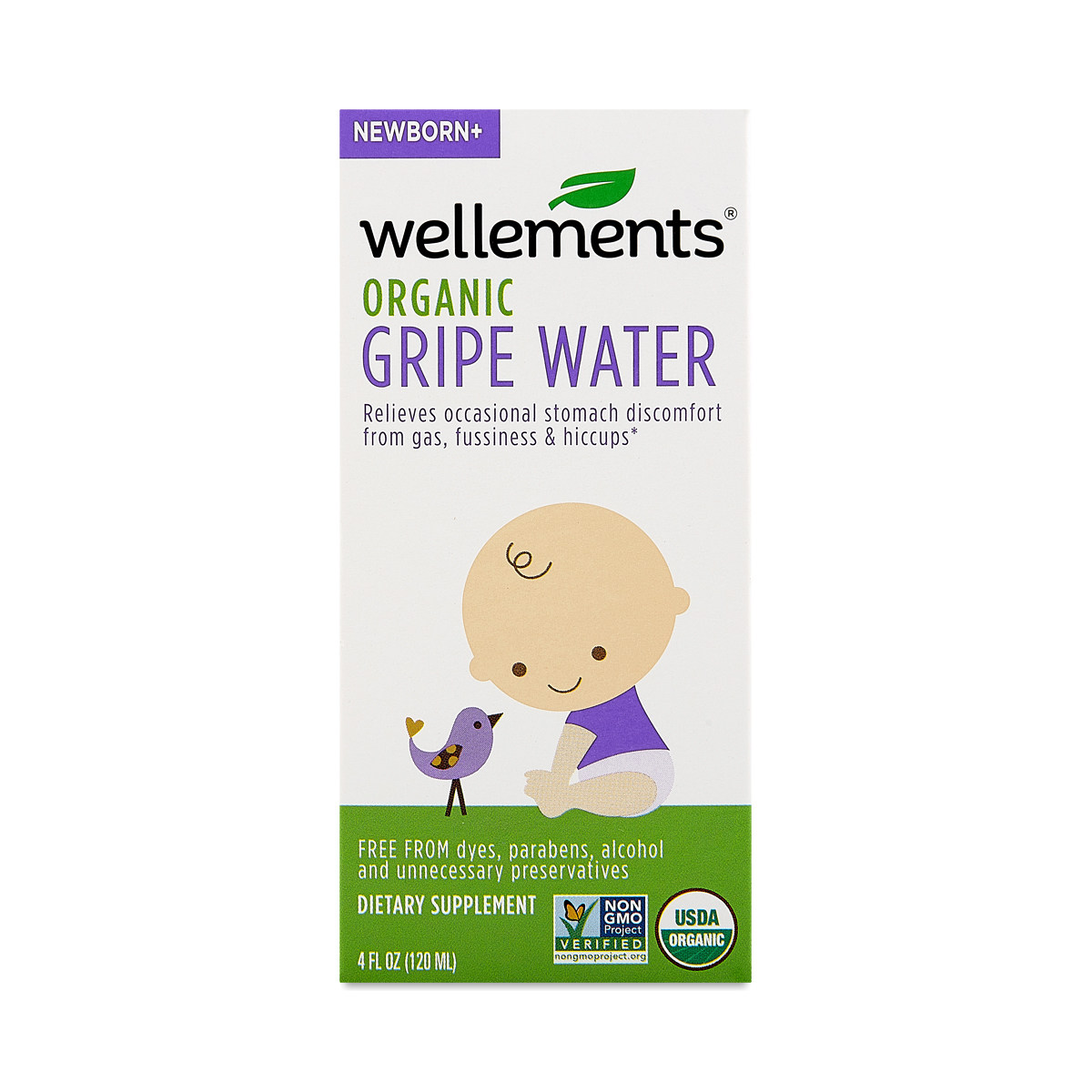 729609019656
Our signature product, Wellements Baby Organic Gripe Water, is an herbal supplement that safely and effectively helps to ease stomach discomfort and gas often associated with colic, teething and hiccups. We've used only the best certified organic ingredients to ensure its purity and safety. Our Organic Gripe Water is free of fillers, binders, artificial ingredients, yeast, gluten, dairy, soy and alcohol.
4 oz bottle
Like
- by
Aya
I like how clean this product is but I'm not sure it does much for my little one.
works
- by
Dawn Bachman
Years ago I got the greatest boss at work , she is from Indiana , & she has been making her own gripe water which was handed down to her from mother to mother , so out of all the gripe waters on the market now a days , this brand is a fave of hers & her family . So I brought one for my first Grandson , & it has worked awesome for him , he was breast fed , & depending what she has eaten he would get gassy , so she gave him this & it soothe him .So I brought another bottle for my niece that was expecting her first baby , she too loves it & now I only buy this brand for all my mothers to be , and so far just awesome reviews .
A++
- by
Tess
Kiddos love the flavor and magically makes hiccups instantly disappear.
Hiccups
- by
Amy
I decided to try this for my 7 year old hiccups and it worked great
Needs to be refrigerated
- by
Stephanie
That's my only complaint with this product, bc my baby gets hiccups a lot...and we take gripe water out with us, in her diaper bag. I don't want to carry a cooler, for this gripe water. I currently have a bottle for the bag and this bottle at home...
0729609019656
729609019656