Biodynamic Baby Food, Carrot, Sweet Potato & Pea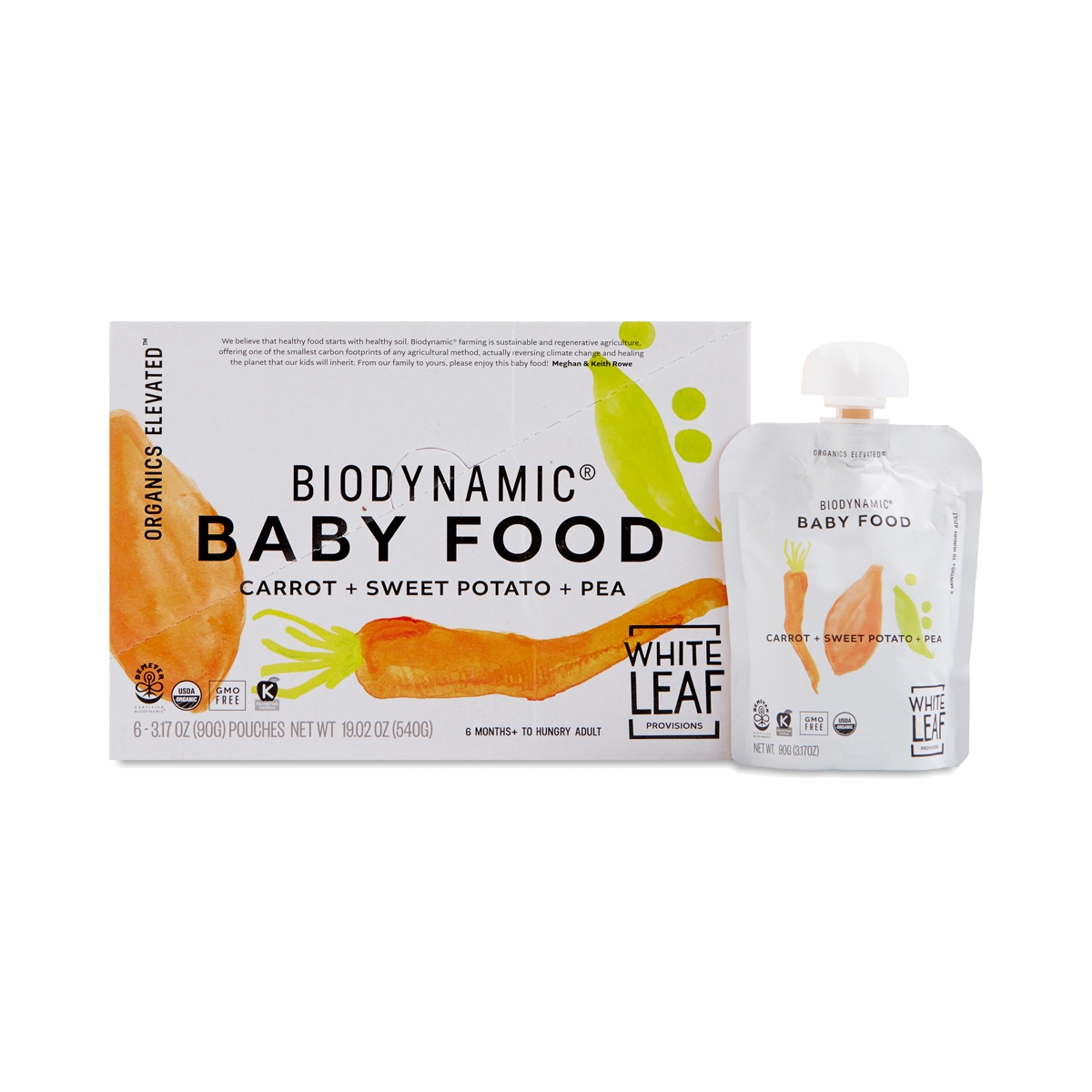 864800000444
Provide a better world for your baby while nourishing him or her at the same time. White Leaf Provisions Biodynamic Baby Food features pure fruit and vegetables that are regeneratively farmed, which actually helps to heal the planet and nurture soil. This yummy meal features wholesome carrots, sweet potatoes, and peas that are organic and non-GMO.
6 pouches (3.17 oz each)
Baby loves these
- by
Viktor Bereziouk
My child loves this brand.
Great taste
- by
Nicole Cipriano
Low sugar!
I love the company and the ingredients
- by
Avelina
I think the company and the ingredients they use in their baby food are fantastic. I think that this particular flavor is a little acidic and could be better balanced. My baby likes it, but I think it could taste a little better. Having said that, when I am at my local grocery store and I just want to buy a pouch for her while we're out and about, I usually will purchase one of these as it is one of the best options they carry. I don't think I will buy a whole box of these again.
Love it
- by
Kathleen McLoughlin
great product!!
Favorite baby pouches
- by
Christina Blackwood
Stand behind this product with their approach to clean soil and healthy baby food. Will definitely be buying again
0864800000444
864800000444