Biodynamic Baby Food, Carrot, Sweet Potato & Pea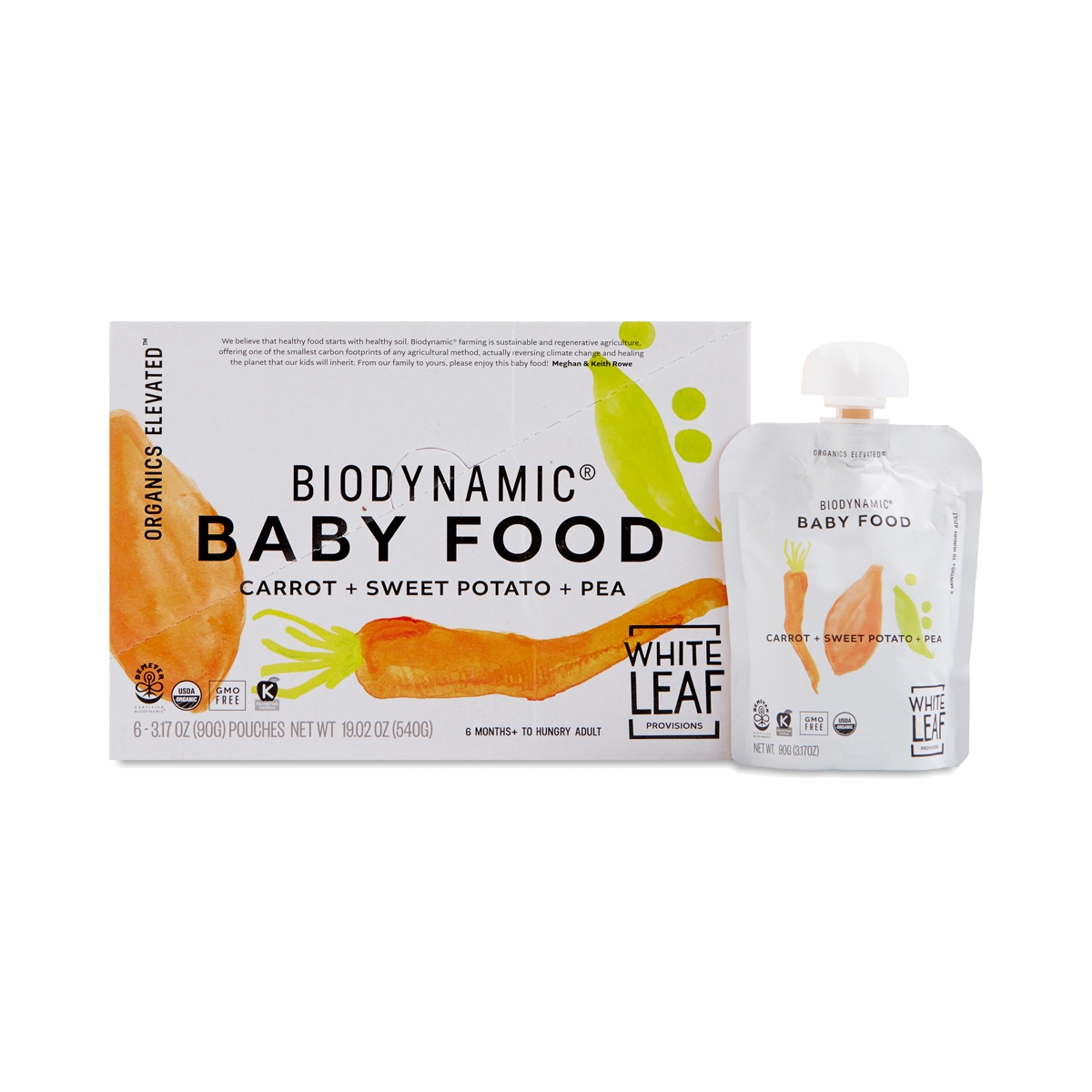 864800000444
Provide a better world for your baby while nourishing him or her at the same time. White Leaf Provisions Biodynamic Baby Food features pure fruit and vegetables that are regeneratively farmed, which actually helps to heal the planet and nurture soil. This yummy meal features wholesome carrots, sweet potatoes, and peas that are organic and non-GMO.
6 pouches (3.17 oz each)
So good
- by
Blair
These are my daughters fav
a brand we like
- by
Arik
our child likes these as a quick snack. all the flavours are good.
Baby food
- by
Galyna Bornstein
Good food for quick snack. Quality is one of the best.
Toddler loves it
- by
Kate
Has a good taste. My toddler loves it. Great to have on hand while we are on the go.
Easy Veggies
- by
Sara Benjamin
Easy veggies for my boys
0864800000444
864800000444