Secret Sauce Dressing & Dip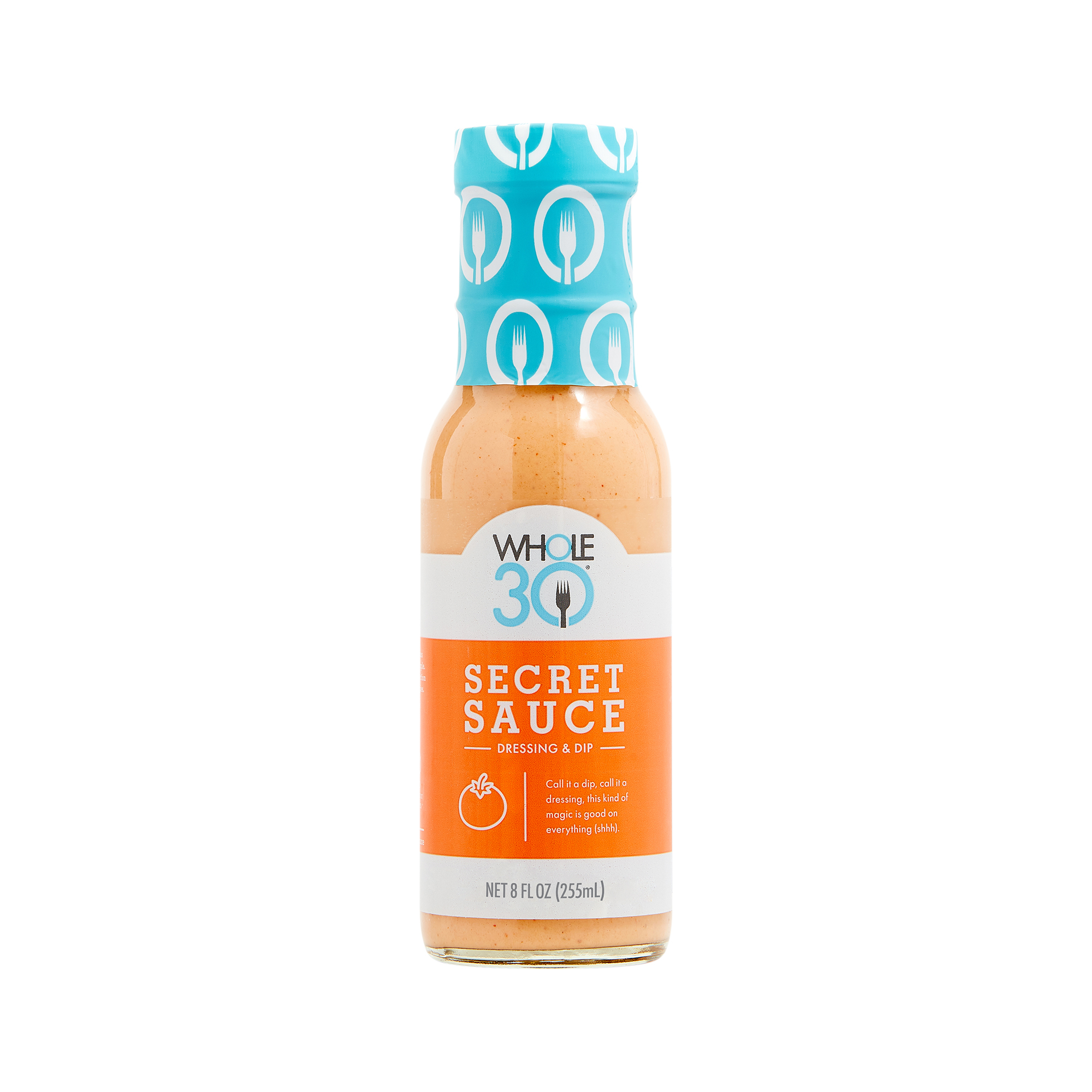 851886008044
"'Fry Sauce' is the ubiquitous condiment served with burgers and fries throughout Utah. Our version elevates this everyday local staple into a tangy, creamy sauce that your whole family will slather, dip, and dress on everything from burgers and Air Fryer potatoes to chicken nuggets and crisp salads." —Melissa Urban, co-founder of Whole30. Changing your life one meal at a time has never been easier with our NEW line of Whole30 dressings, made with ingredients that go beyond the Whole30 standards. (Just this once, you can skip the label-reading.)
8 fl oz bottle
So
- by
Rebecca
When will it be back in stock?!
tasty
- by
crystal carter
this makes a wonderful sugar free salad dressing.
Phenomenal- and when can I buy more?!?
- by
Jessica
Luckily I got 2 bottles right when it came out. I loved it, my husband loved it ... but now can't get it anywhere. Whyyyyyyyyy!!!!!
Secret sauce
- by
Dianna
Love this on hamburgers, sandwiches and as a dressing for salad.
So good
- by
Malie
Great on fries, piled potatoes, pretty much everything.
0851886008044
851886008044