Secret Sauce Dressing & Dip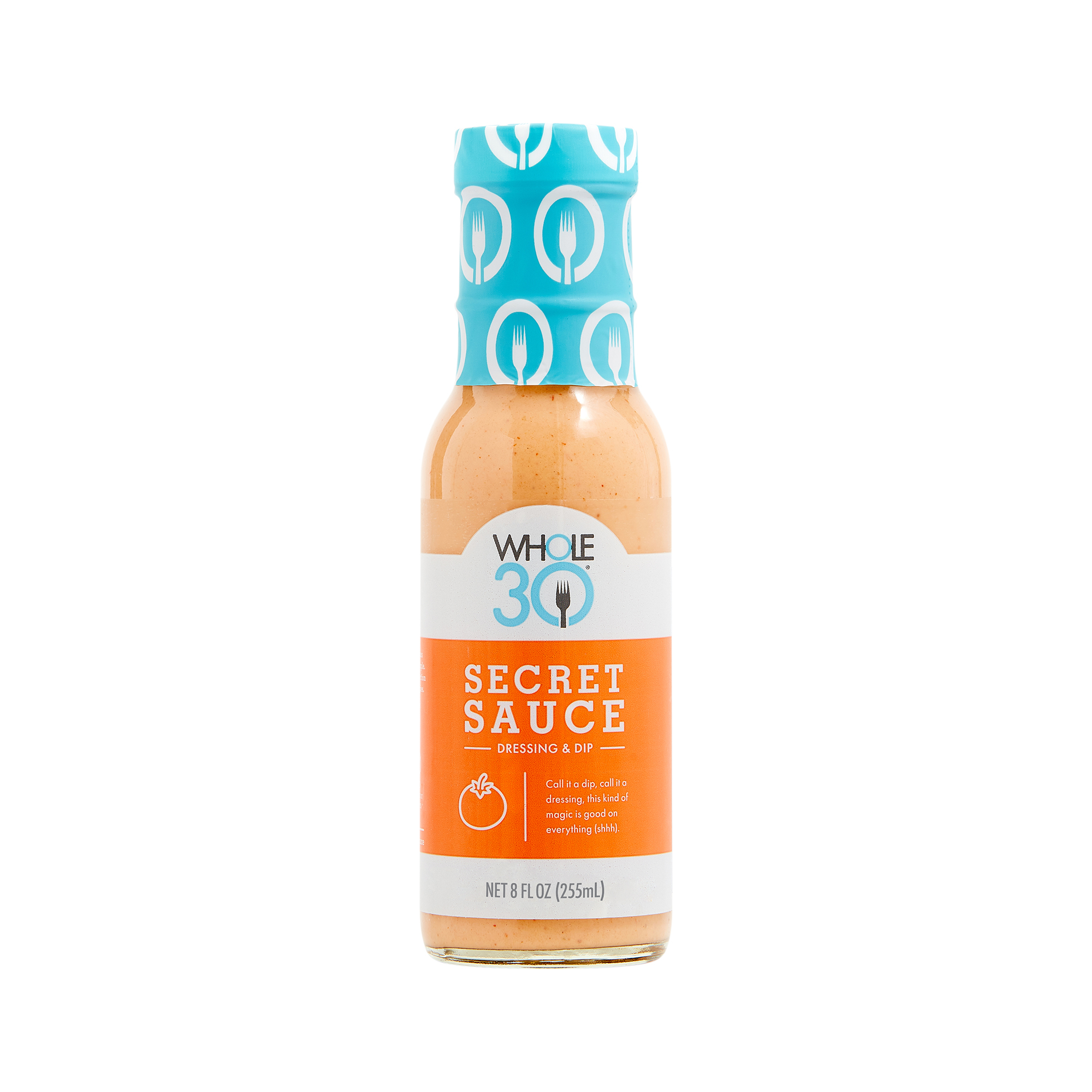 851886008044
"'Fry Sauce' is the ubiquitous condiment served with burgers and fries throughout Utah. Our version elevates this everyday local staple into a tangy, creamy sauce that your whole family will slather, dip, and dress on everything from burgers and Air Fryer potatoes to chicken nuggets and crisp salads." —Melissa Urban, co-founder of Whole30. Changing your life one meal at a time has never been easier with our NEW line of Whole30 dressings, made with ingredients that go beyond the Whole30 standards. (Just this once, you can skip the label-reading.)
8 fl oz bottle
My favorite
- by
Karen McClaflin
This is my favorite sugar-free sauce. Out of stock a lot, but I buy it when it's available.
Stock Up!
- by
Vanessa
You will put this on everything! From fries to chicken nuggets to tacos! Buy more than one at a time!
Veggie dip
- by
Chelsey
Greet for veggies! Still deciding what it compares to for "regular" sauces. Some say it tastes similar to Chick-fil-A dressing but this isn't quite as sweet. A good alternative!
Really good
- by
Kellie
This is delicious and I love that the ingredients are wholesome and no added sugar!
Love
- by
Naomi
Great Whole 30 chick Fil a sauce substitute.
0851886008044
851886008044