Wild Albacore Tuna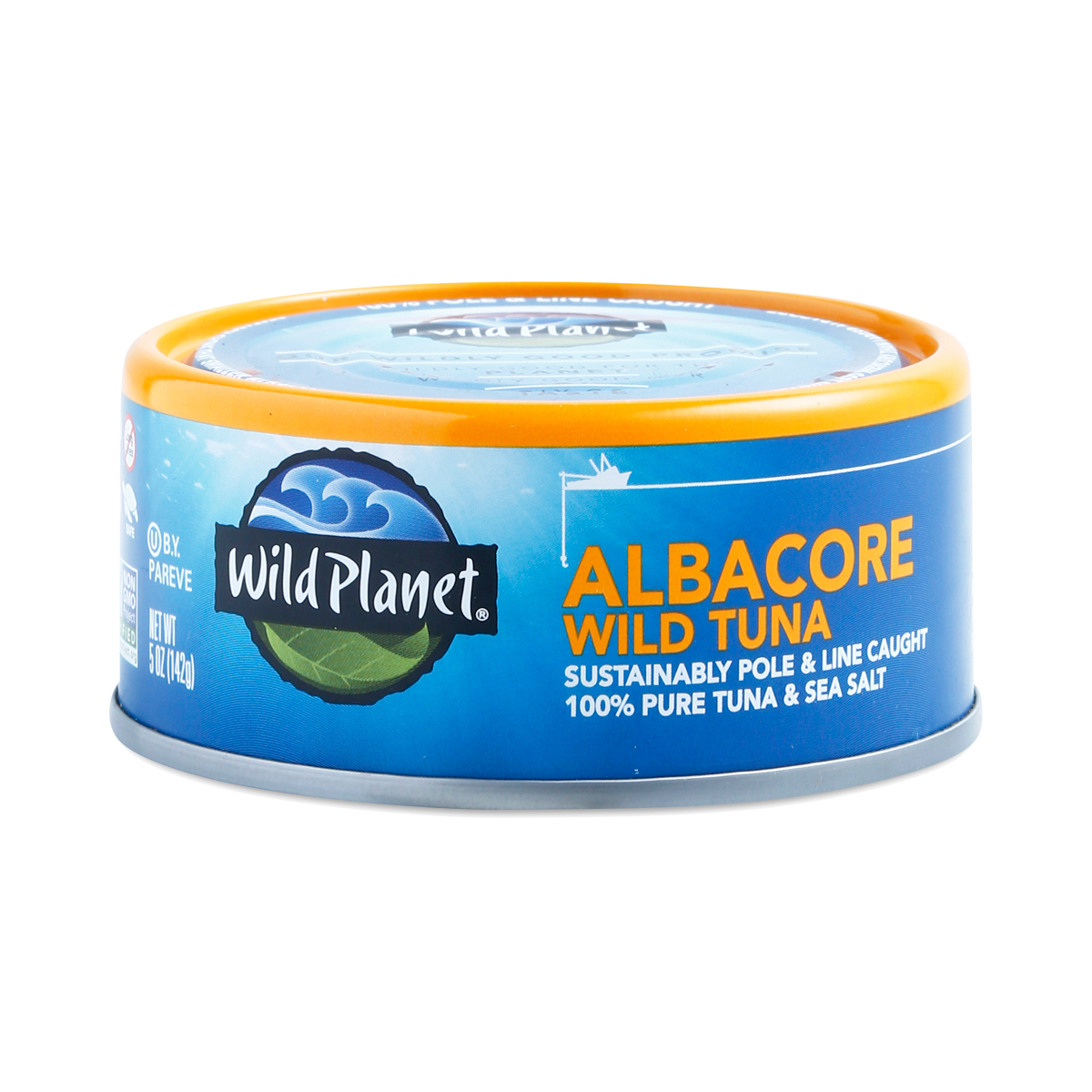 829696000534
Instead of FAD fishing, Wild Planet uses sustainable methods like pole-and-line fishing which is designed to prevent bycatch and reduces overfishing. The tuna is hand packed with just a pinch of sea salt in each can, has no added oils or fillers, and offers 13g of protein per serving.
5 oz can
Price Manipulation
- by
Amy
I am not understanding how the original price for this item is $6.15, and the current price at $3.35 is 46% off. I live in the Eastern US and this product is sold in at least 6 different grocery stores that I am aware of for around $3 per can. It is good quality tuna and I would recommend.
Delicious
- by
Robin
I love this tuna. Nice white tuna. Good quality.
Very good
- by
wendy
Really good quality
Tuna
- by
Sharon
Very good.
0829696000534
829696000534