Wild Sardines in Extra Virgin Olive Oil, Lightly Smoked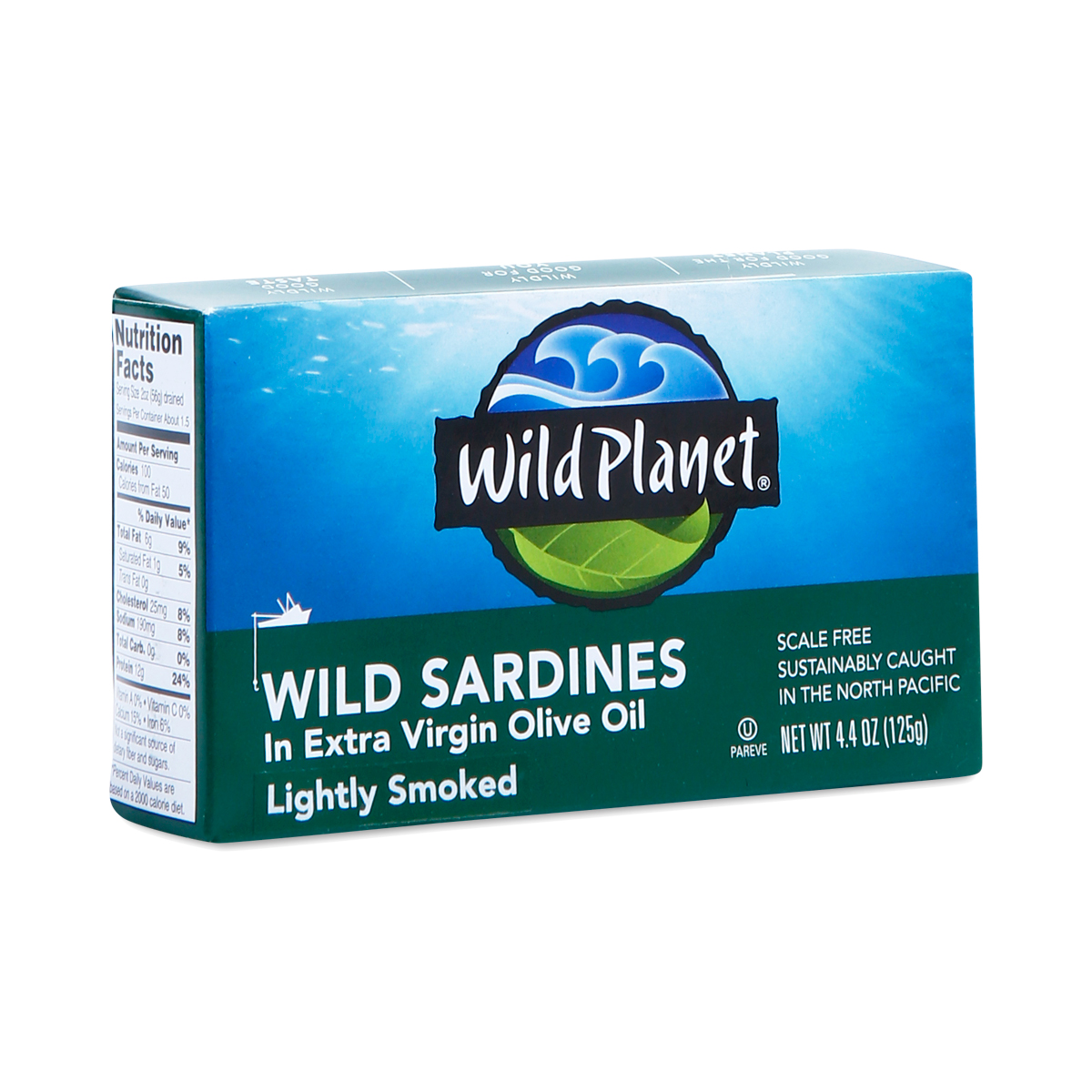 829696000800
Every single sardine caught by Wild Planet has been immaculately cleaned and scaled before being canned in extra virgin olive oil for impeccable taste and a range of health benefits. In addition to being tasty, Wild Planet sardines are certified organic, verified as Non-GMO, packaged in BPA-free cans, and have no artificial ingredients.
4.4 oz tin
Could hardly eat them!
- by
Vivian
My husband could barely get the can finished they were so bad.
Good
- by
Kristen Boulet
Good
Finally
- by
sheryl hoffman
Looking forever for Best not mediocre sardines. Found them finally. The BEST
Jill Newgard
- by
Jill
Wild Planet, Wild Sardines in Extra Virgin Olive Oil, Lightly Smoked
Great!
- by
Erin
Wild Planet, Wild Sardines in Extra Virgin Olive Oil, Lightly Smoked
0829696000800
829696000800