Wild Albacore Tuna Pouch, Sea Salt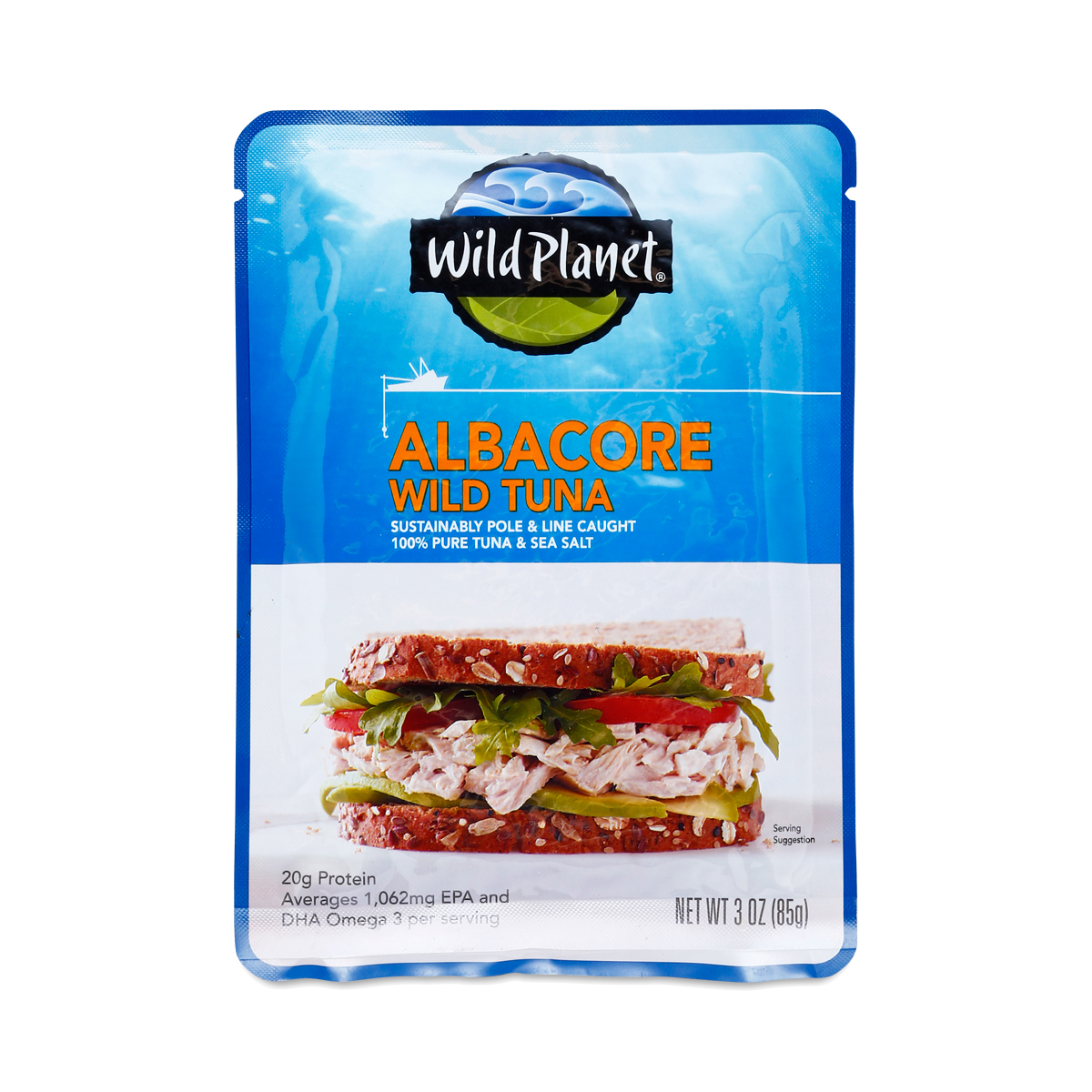 829696000732
Reinvent your lunch with Wild Albacore Tuna Sea Salt Pouch by Wild Planet. This 3-ounce, single-serving pouch is easy to tote to work, school, or the gym; simply tear it open and spread the tender tuna fillet on a sandwich, salad, or some crackers for a filling snack that offers a hearty dose of omega-3 fatty acids. It's packed with only sea salt, meaning you don't have to worry about draining any messy liquids; it also doesn't require refrigeration, making it perfect for on-the-go situations. Wild Planet not only provides high-quality fish, but they also practice sustainable fishing and are committed to maintaining the health of the marine ecosystem.
3 oz pouch
nice price
- by
heather thurman
nice price
Yum!
- by
Angie
My new favorite tuna! Perfect size for one or two. I add boiled egg, mustard, butter, and herbs &/or spices. Straight from the bag. No draining - no rinsing. Good stuff.
Easy for lunch
- by
Melissa
I like this plus Paleo mayo for lunch
Yummy
- by
Karen Benton
The perfect size for a lunchtime treat!
Great for backpacking
- by
Sonia
Good protein that packs out easily.
0829696000732
829696000732