Macadamia Chocolate Bars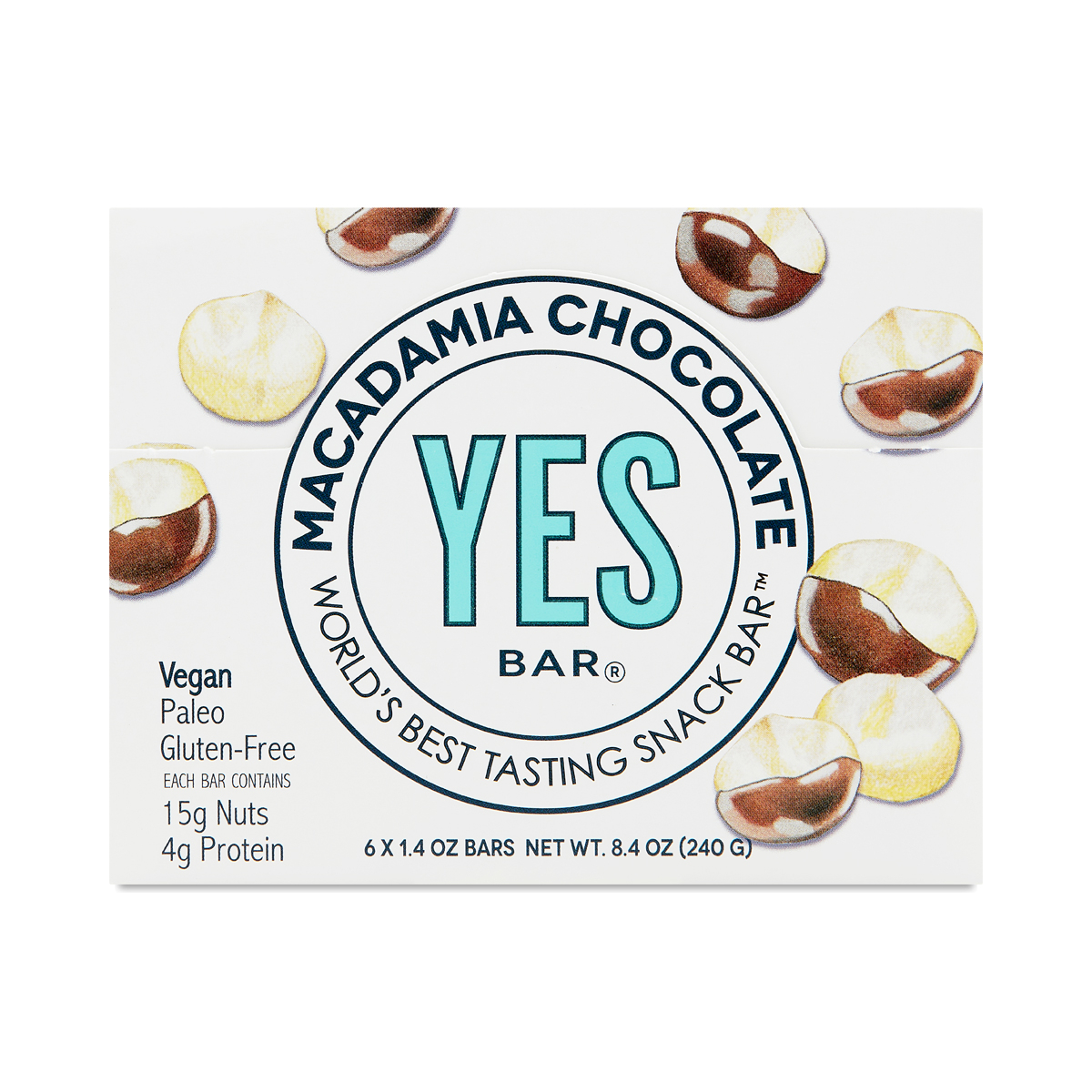 861430000240
With plant-based ingredients like macadamia nuts, German dark chocolate, tart cherries, and apricots, this rich bar pairs beautifully with coffee and tastes great on its own. It's also naturally high in protein and has 3 grams of gut-friendly fiber.
6 bars (1.4 oz each)
Yes makes great products
- by
Joyce King
Not my favorite flavor but quality
Eh
- by
Jennifer
Too sweet and tart
Just okay
- by
Casey Meyer
I love this brand, just not necessarily this flavor bif you don't like raisins, this isnt for you.
easy snack
- by
Megan Miller
convenient and guilt-free
Good
- by
Megan
Yes Bar, Macadamia Chocolate Bars
0861430000240
861430000240