Organic Sour Giggles Chewy Candy Bites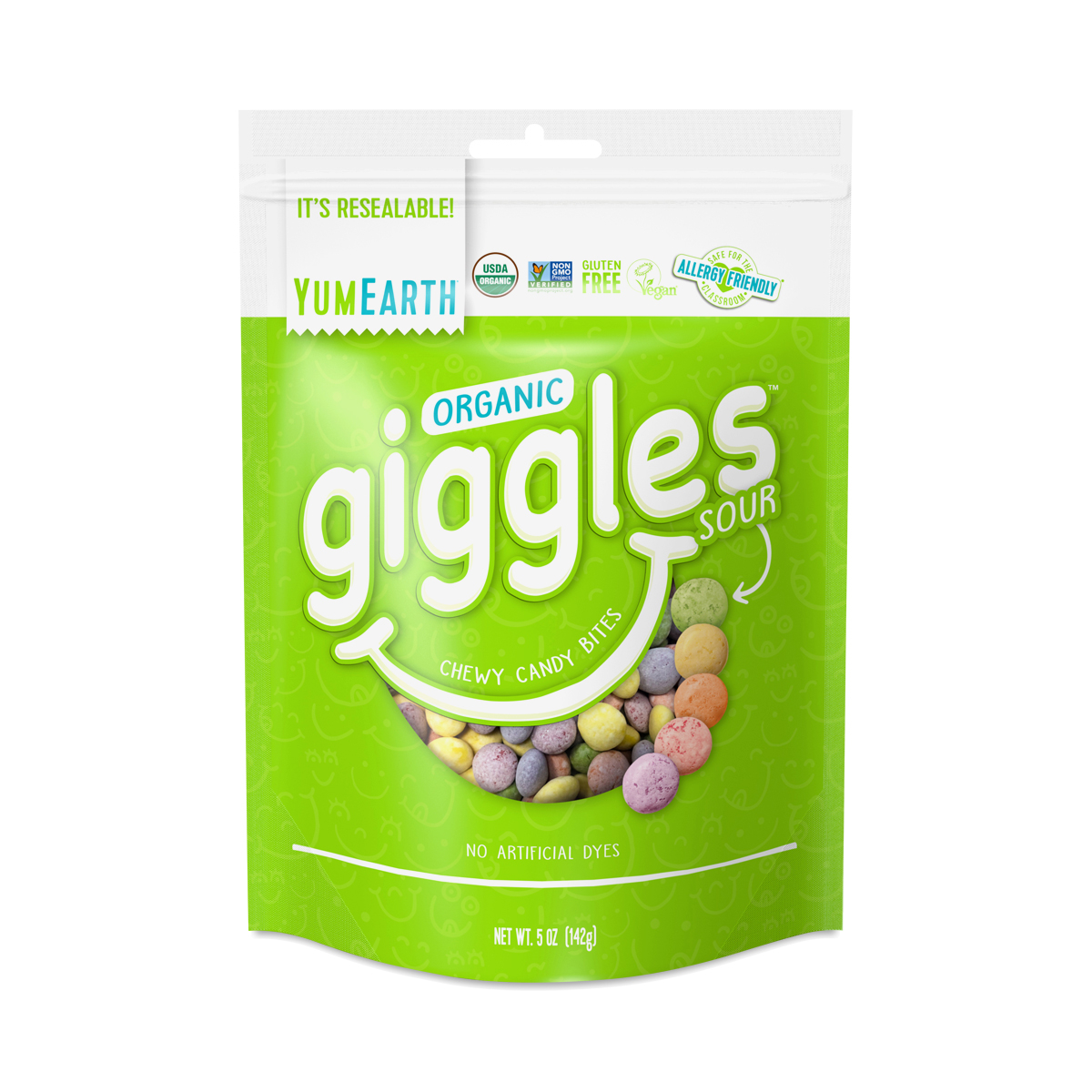 810165019416
YumEarth's popular allergy-free candies are now sour. Pucker up with five chewy flavors: green apple, lemon, orange, strawberry, and grape.
5 oz pouch
These are awesome!
- by
Jessi
These are so good! Definitely more sour than I thought but a really well rounded sour and sweetness together! The texture and flavors are great! Love this 'healthier' candy option. Very addictive!
YumEarth, Organic Sour Giggles Chewy Candy Bites
- by
Charmie Modi
Tastes so so so good! The healthy version of skittles!
Good
- by
Jamie
Okay but weird after taste I'd buy them again
Very Tasty
- by
Macey
I think these are actually very sour (which I enjoy). Love that they are organic!
So yummy!
- by
Ashley
I love Giggles! The sour ones are just like a cleaner version of Skittles. These have quite the sour punch and I loved them!
0810165019416
810165019416