Peppa Pig Smart Bar, Organic Carrot & Raisin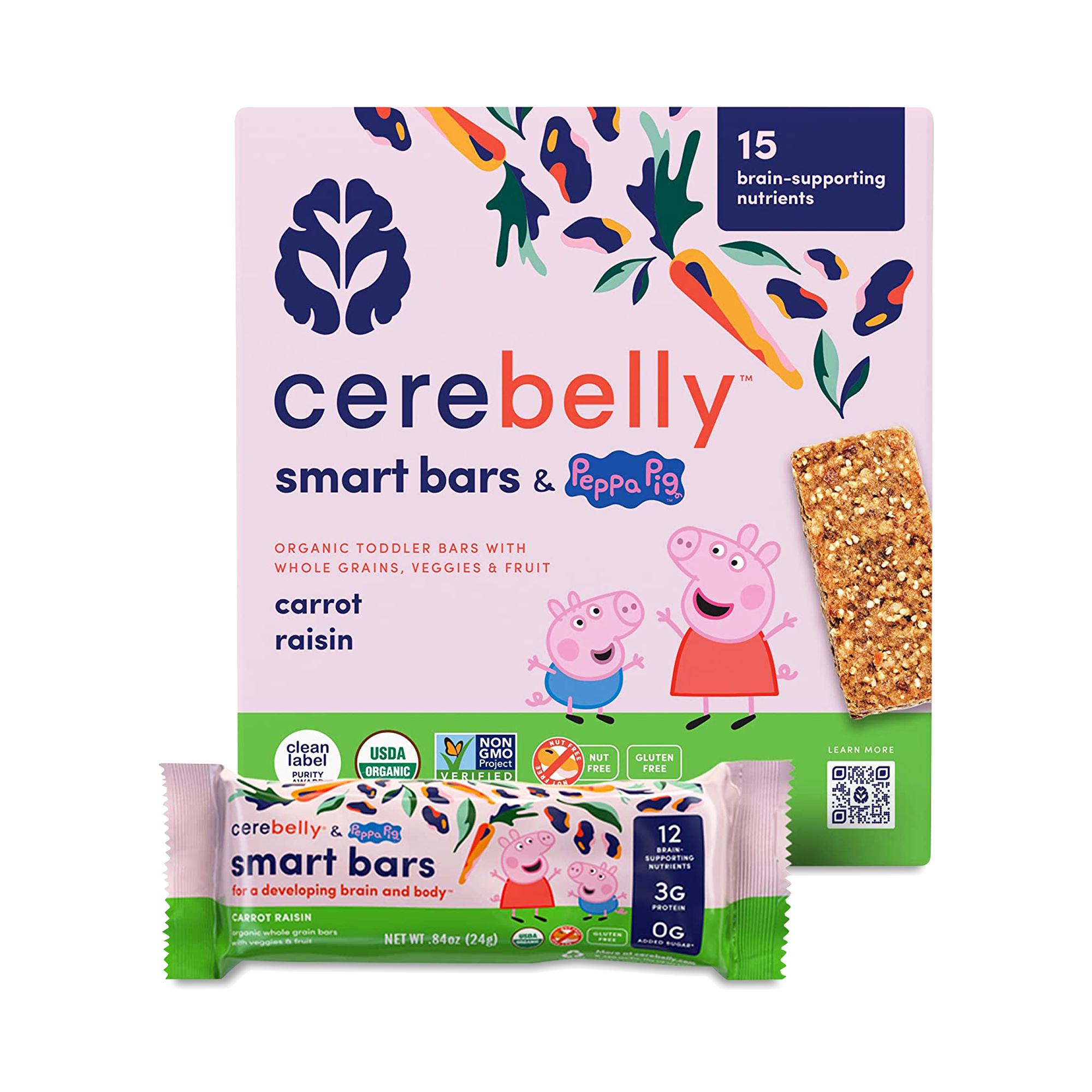 850003898513
Cerebelly's school-safe and smoothie-inspired bar features good-for-you ingredients like organic carrots and raisins that are nut-free, gluten-free, vegan, and raises snack the bar without any added sugar.
5 bars (0.84 oz each)
LOVE
- by
Alexandra Grayson
Healthy bar that my toddler approves of? Win!
Toddler Didn't Like Them--But We Did
- by
Jarrod Jenny Weir
We ordered these for our toddler, but she didn't really care for them. We ate them instead, and we enjoyed them. They did have a bit of a "tangy" taste though.
Ok
- by
Melissa
Cerebelly, Peppa Pig Smart Bar, Organic Carrot & Raisin
A favorite here
- by
Jessica
Cerebelly, Peppa Pig Smart Bar, Organic Carrot & Raisin
Favorite little bar
- by
Sarah
Cerebelly, Peppa Pig Smart Bar, Organic Carrot & Raisin
0850003898513
850003898513