Smart Bar, Organic Strawberry & Beet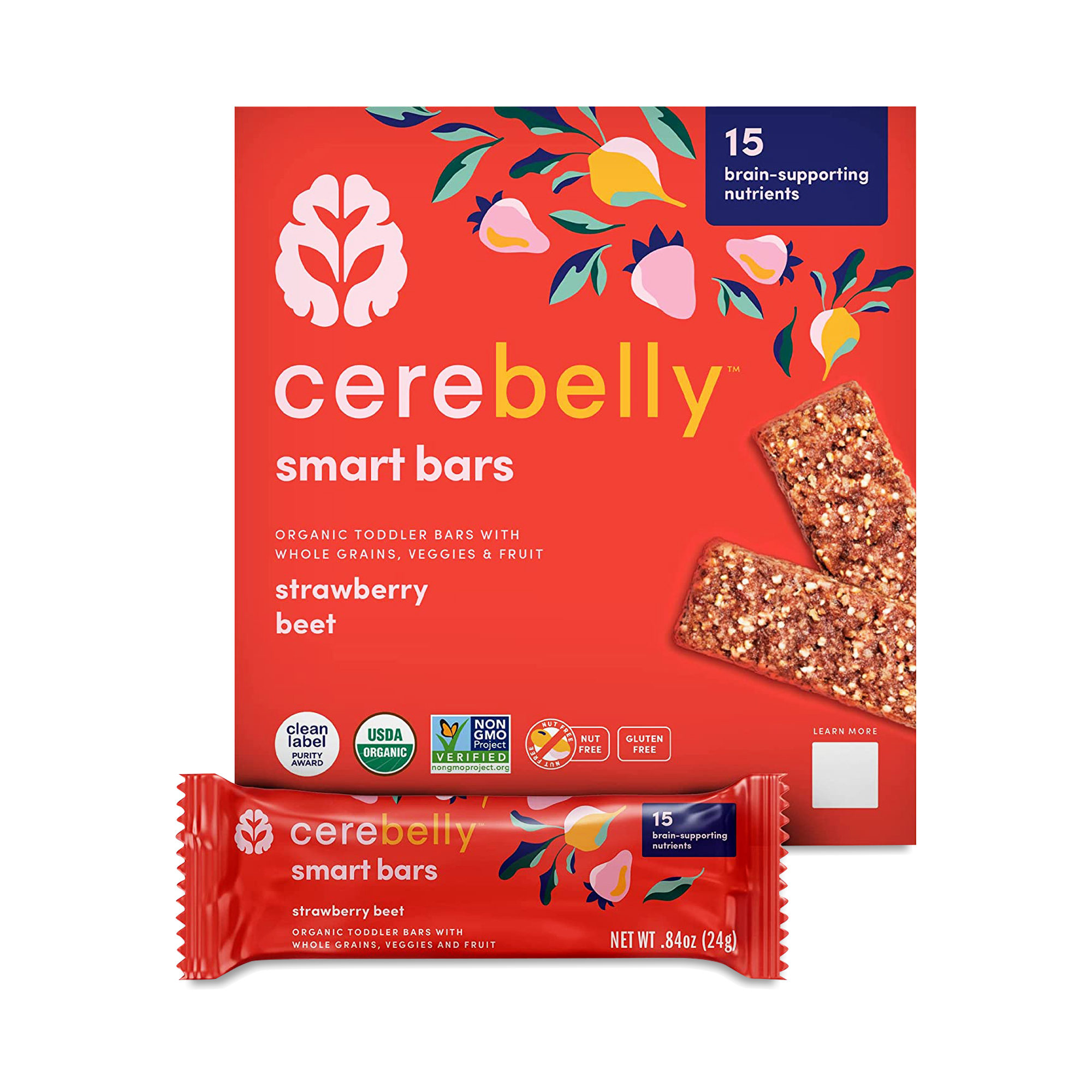 850003898520
Cerebelly's school-safe and smoothie-inspired bar features good-for-you ingredients like organic strawberries and beets that are nut-free, gluten-free, vegan, and raises snack the bar without any added sugar.
5 bars (0.84 oz each)
Cerebelly Bars
- by
Tiffany
Great for breakfast!
Great
- by
Madison
My kids love them, but I think they're a little bland!
Adult Approved
- by
Virginia Lak
Bought these for my kids. They didn't like them as much as I did but they are very good. They aren't really too sweet like other granola or kid bars which is probably why my kids didn't prefer them.
Meh
- by
Jordan
Bought these for my toddler. She only took a couple bites. I tried some, reminded me of cardboard.
enjoyed by all
- by
Chelsea
kids and adults love these
0850003898520
850003898520