Raw Multifloral Manuka Honey (MGO 50+)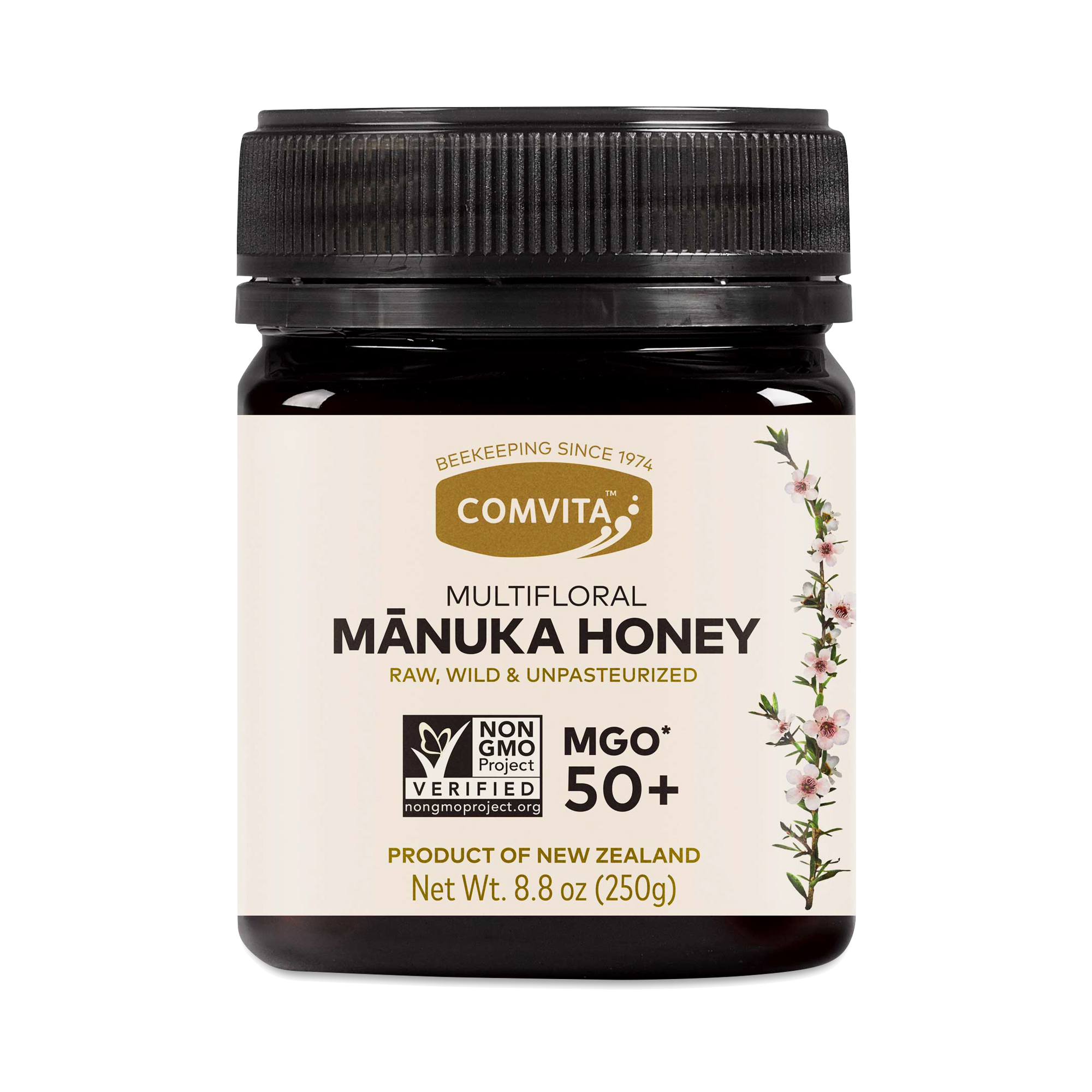 658196000290
Comvita's raw, unpasteurized honey hails from the nectar of Manuka flowers and other wildflowers in the pristine forests of New Zealand. Manuka honey is known for its unique health properties and this jar guarantees a minimum MGO (methylglyoxal—the key antibacterial compound in Manuka nectar—of 50+.
8.8 fl oz jar
Tea-riffic
- by
Raschel
Add to my tea almost daily!
The best
- by
Christine
This honest is so delicious and really helps with wound healing and sore throats
Good but small
- by
Kevin
I think my expectations must have been a bit high, but only 12 servings for entire jar is less than I had expected. Don't get me wrong, it meets or exceeds all my other expectations including flavor!
Honey
- by
KK
I love the taste of this honey!
Helps sore throat!
- by
Amanda
Awesome to have on hand for sore throats & coughing. Makes a big difference!
0658196000290
658196000290