Raw Manuka Honey Certified UMF 15+ (MGO 514+)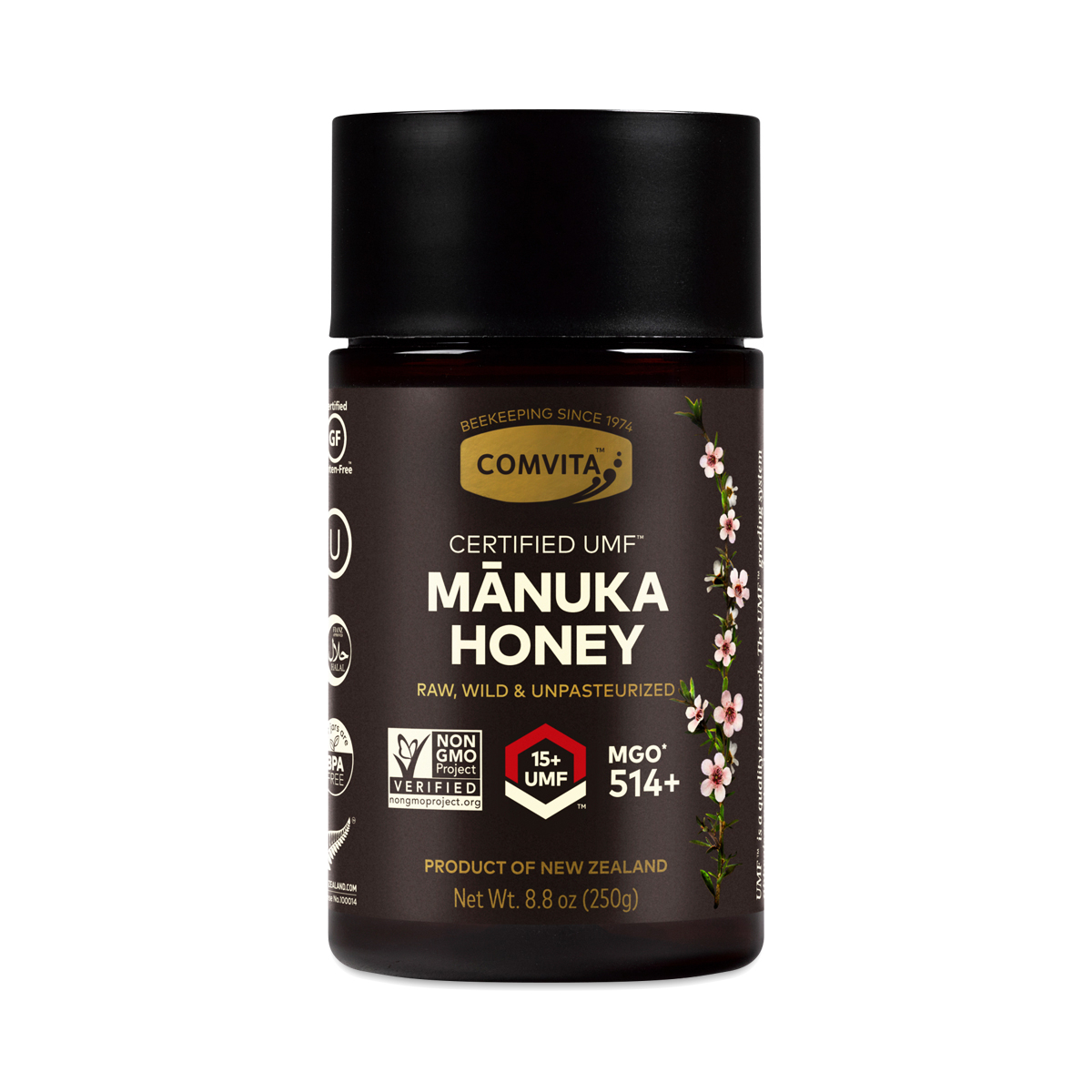 9400501005558
Comvita UMF 15+ Manuka Honey comes from the nectar of the Manuka flower in the forests of New Zealand. It is believed to support digestive and immune health and may also soothe coughs and sore throats. Each jar of honey is traceable from hive to shelf, and each batch is independently tested by the UMF Honey Association for purity and quality.
8.8 oz jar
Good taste
- by
Renee Platt
I love Manuka honey and this is one of the better tasting ones!
Yummy
- by
Liliya
Lots of health benefits and tastes good too
Pricey but worth it!
- by
Alyson Lago
Powerful source of immune support, plus it's delicious!
manuka honey
- by
mary
healthy sweetener
I love this honey
- by
Tamara
Great flavor and quality! I don't use it daily, but when I want to boost my immune system.
09400501005558
9400501005558