Raw Manuka Honey Certified UMF 15+ (MGO 514+)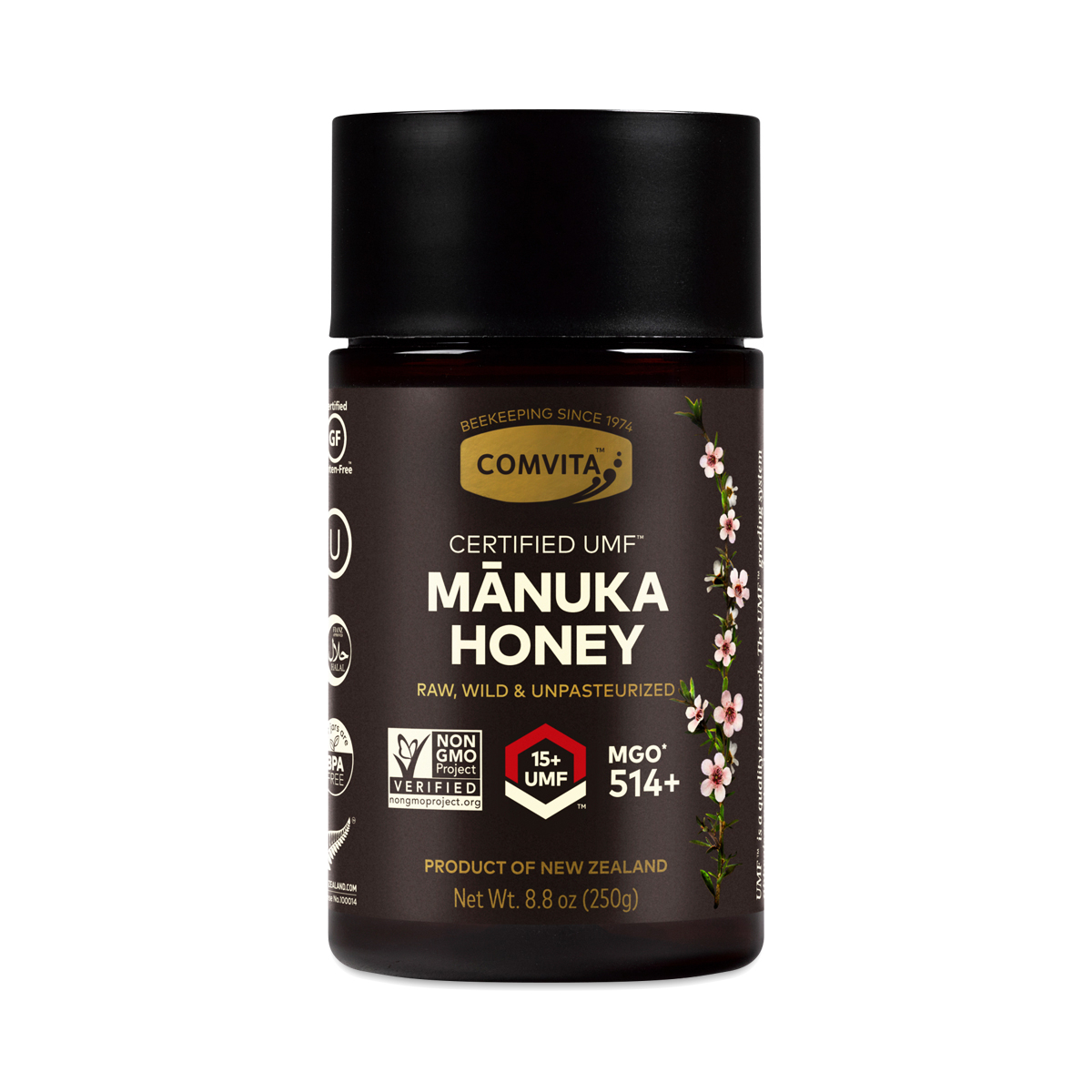 9400501005558
Comvita UMF 15+ Manuka Honey comes from the nectar of the Manuka flower in the forests of New Zealand. It is believed to support digestive and immune health and may also soothe coughs and sore throats. Each jar of honey is traceable from hive to shelf, and each batch is independently tested by the UMF Honey Association for purity and quality.
8.8 oz jar
manuka honey
- by
mary
healthy sweetener
I love this honey
- by
Tamara
Great flavor and quality! I don't use it daily, but when I want to boost my immune system.
Great stuff
- by
Andrew
Multi purpose superfood
love Manuka honey
- by
Sandra
I use this honey for my dad as well as for my son for his health properties. I am a fan of this honey.
Best honey ever
- by
Artina Baudino
Manuka is especially great for daily use as a drink just add hot water and enjoy.
09400501005558
9400501005558