Electrolyte Drink Mix, Raspberry Salt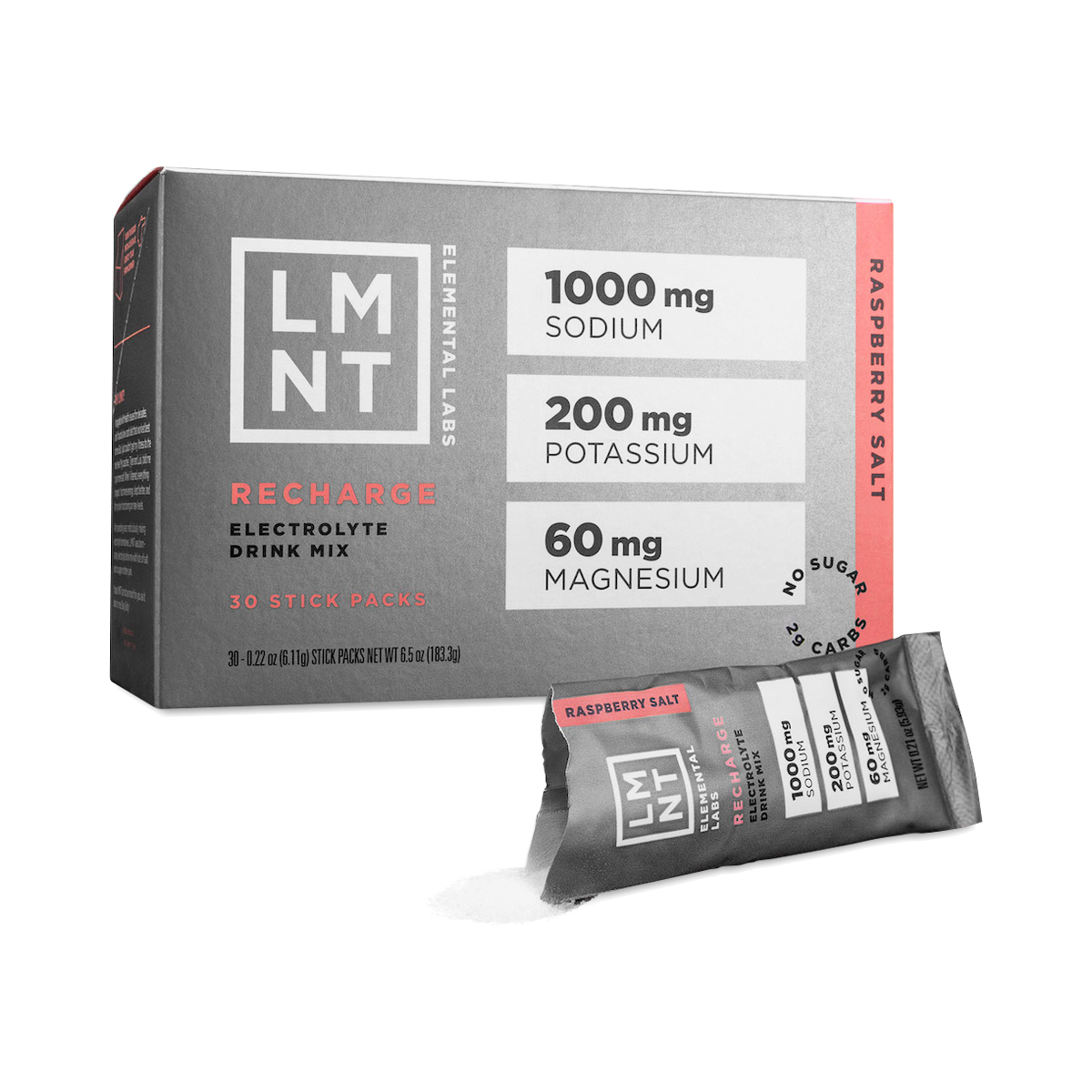 850009273017
No sugar, gluten, or fillers here! Elemental Labs LMNT Electrolyte Drink Mix, Raspberry Salt is a tasty drink that accommodates low-carb, keto, and paleo diets while replenishing your electrolytes. These statements have not been evaluated by the Food and Drug Administration. This product is not intended to diagnose, treat, cure, or prevent any disease.
30 sticks
Yes!
- by
Janelle
This is, by far my favorite flavor. It's so nice post workout to replenish electrolytes… I will never be without these!
Good stuff
- by
Kurt
Noticiably different than any other.
FANTASTIC
- by
Alexis Jones
I didn't even know I was missing electrolytes in my life until I tried these! As someone who is fairly low carb and exercises regularly I craved salt constantly - but no more! The raspberry has a great taste and is not overly salty! Highly recommend these to beat dehydration from any source without all the added sugar! YAY!
just wait...
- by
Marissa
it is strong at first.. then you crave it. I love this stuff
The best hydration drink
- by
Serena
Drink LMNT, Electrolyte Drink Mix, Raspberry Salt
0850009273017
850009273017