Wrapped Cashews, Cinnamon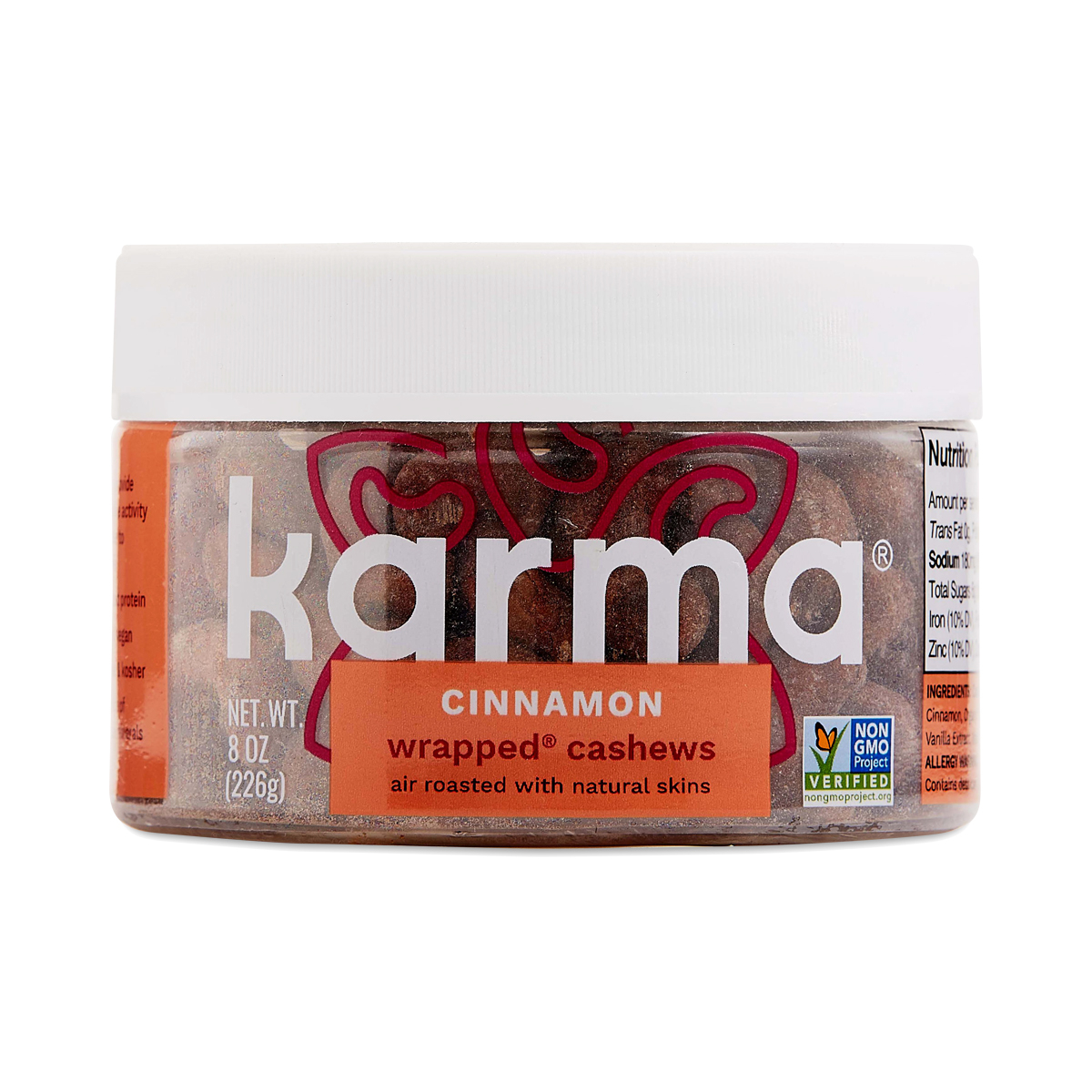 857916006028
Cinnamon Wrapped cashews include their natural skin. Sweet and savory with hints of cinnamon spice and vanilla, air-roasted without oil. Keeping the skin increases the crunch, elevates the flavor and enhances nutrition. Choose Wrapped: Air roasted to keep them minimally processed. Skins provide anti-oxidative activity comparable to blueberries. Good source of 6 essential minerals. Non-GMO Project Verified, gluten-free, vegan, Kosher.
8 oz. jar
Not great
- by
Steven
Cashews were soggy or soft
Ummm
- by
Serena Wohlford
Not too crazy about these. It taste a little weird.
Buy Two Jars…
- by
Mark
Buy two because the first one will disappear almost immediately! Just the right amount of cinnamon makes this a fantastic product.
Cashews
- by
Julie Edmondson
These are delicious
So good
- by
Megan Shadley
These are delicious. Great flavor and crunch. Really good, healthy snack option.
0857916006028
857916006028