Wrapped Cashews, Golden Turmeric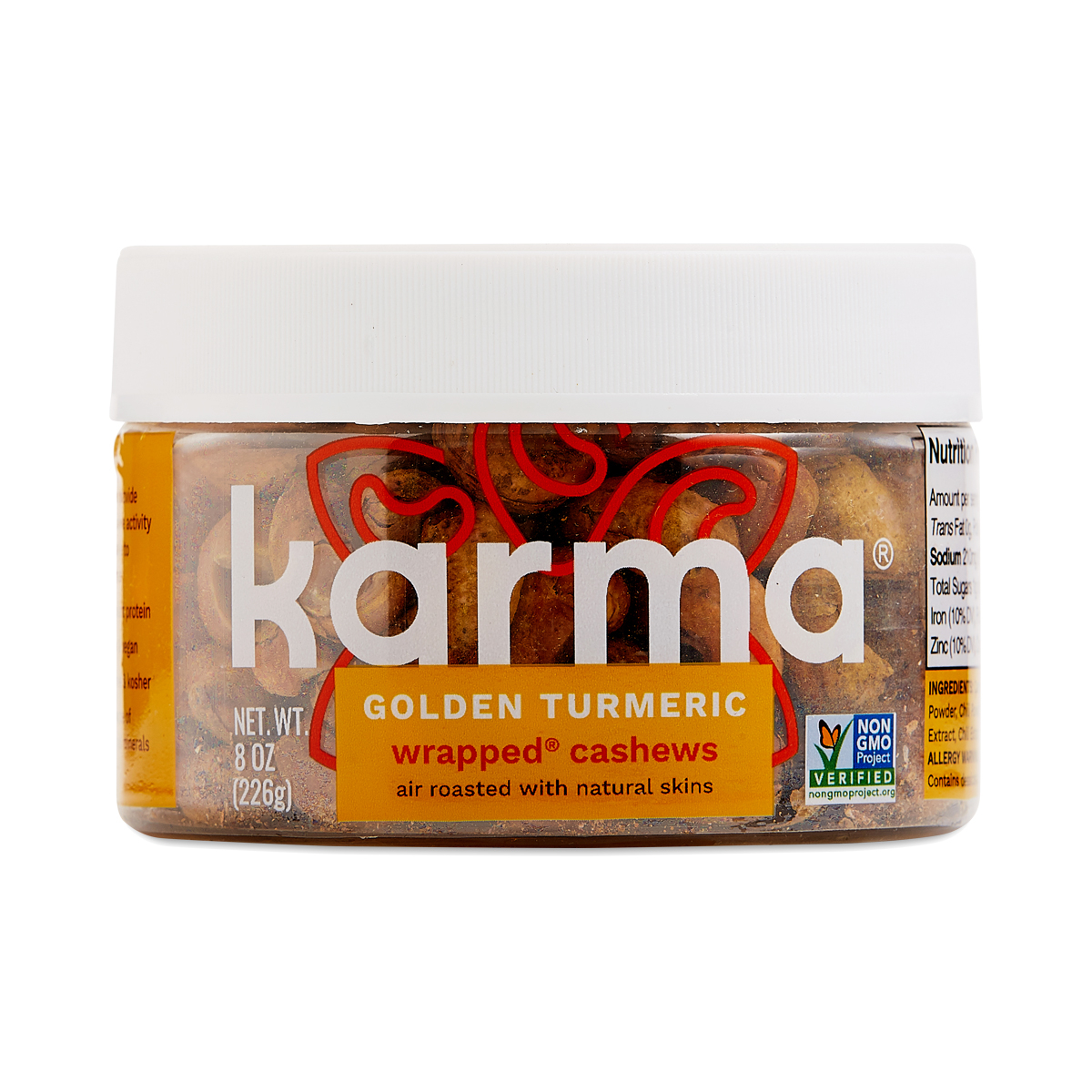 857916006486
Karma Nuts' Golden Turmeric Wrapped cashews include their natural skin. The perfect blend of exotic turmeric and chili, air-roasted without oil. Keeping the skin increases the crunch, elevates the flavor, and enhances nutrition. Choose Wrapped: Air roasted to keep them minimally processed. Skins provide anti-oxidative activity comparable to blueberries. Good source of 6 essential minerals. Non-GMO Project Verified, gluten-free, vegan, Kosher.
8 oz. jar
mmmm so tasty
- by
Rennae
healthy and delcious, what else can I say...
Love
- by
Amanda
As a fan of turmeric, my boyfriend loves these cashews!
Great snack
- by
John
We like the Karma cashews—great snack for us and the kids. Cinnamon is our favorite but these are pretty good too.
nice snack
- by
Paris LaVelle
Good for snacking & i liked the flavor.
Healthy and tasty!
- by
Matthew
These are the perfect healthy snack!
0857916006486
857916006486