Organic Freeze Dried Pineapple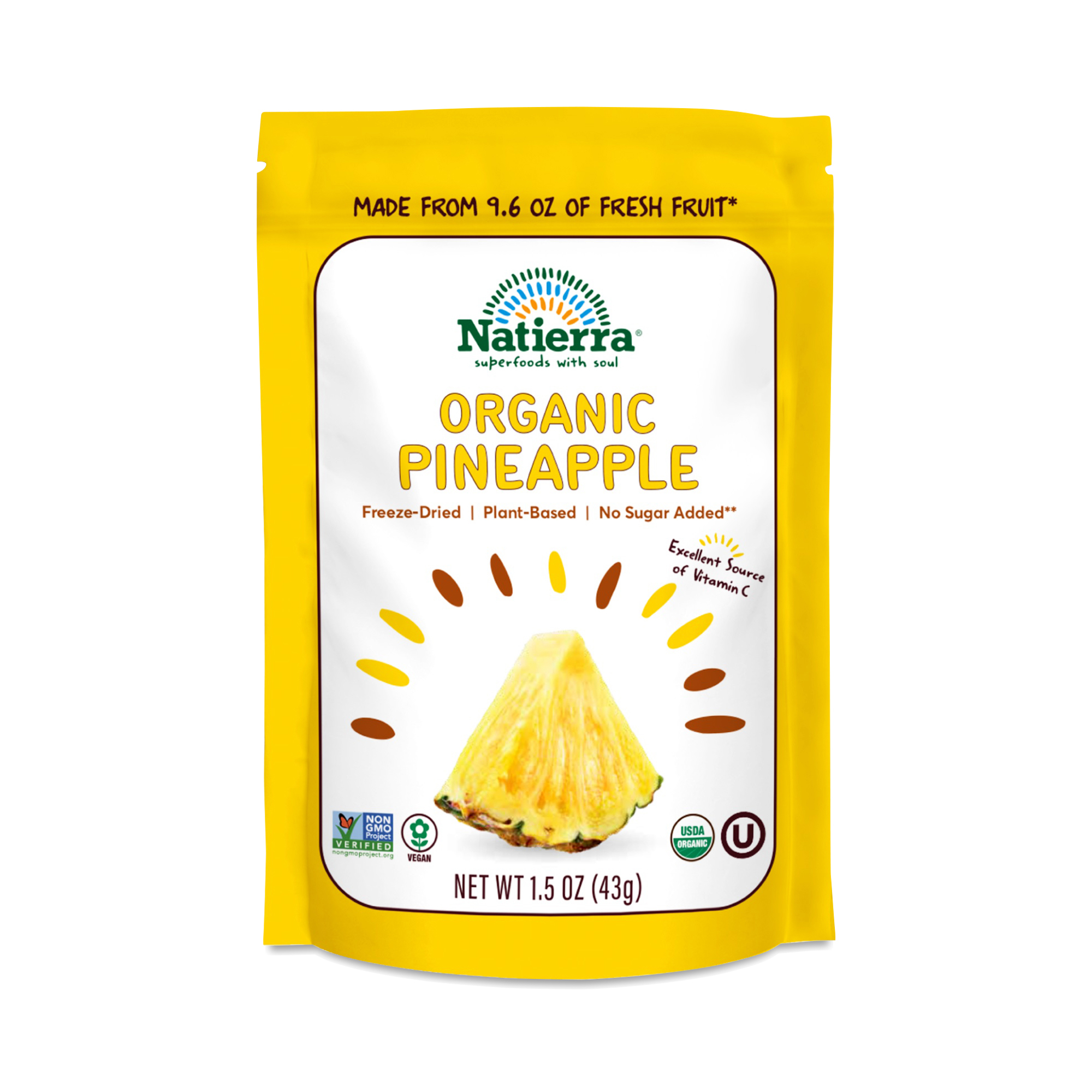 812907011115
With nothing else but love, these organic crunchy and ohhh so sweet freeze-dried pineapples have kept all their nutritional benefits. We have selected the ripest and tastiest pineapples to bring you this healthy and delicious snack. At home or on the go, Natures All Foods freeze-dried pineapples are perfect as an office snack, added to your favorite cereals, or in your kids lunchbox.
1.5 oz pouch
Amazing
- by
Janette
My son loves these!
Really good flavor but hard to eat
- by
Kathryn
These have amazing flavor - bright, tangy-and-sweet pineapple. However, they're difficult to eat - hard to explain but it's really really tacky, almost? Like it just sticks to your teeth and doesn't dissolve. I'll probably revisit these in the future - I think there's some good baking potential here - but as a snack, it's a bit too hard and tacky to cope with. 3/5
Great snack!
- by
Kristi Wirrenga
I love the crunch of these
Yummy
- by
Jodi
My kids love it!
Regular
- by
Sarah
My son and daughter prefer this.
0812907011115
812907011115