Disinfectant Spray, Eucalyptus Spearmint & Thyme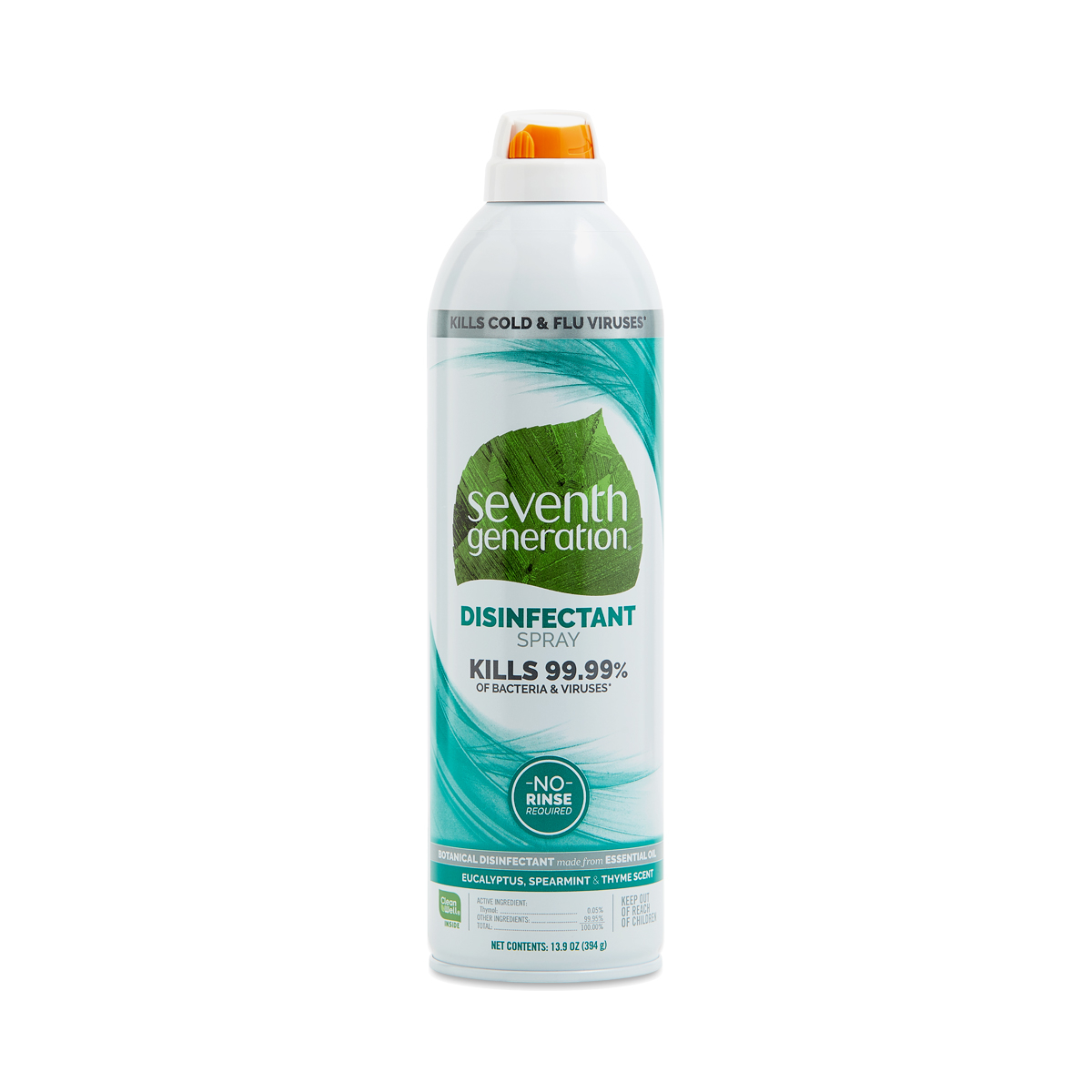 732913229819
Seventh Generation's Eucalyptus, Spearmint & Thyme Scent Disinfectant Spray kills 99.99% of household germs, including cold and flu viruses. It doesn't require a rinse, even on food contact surfaces, and is free of synthetic fragrances and chlorine. Scented with essential oils and botanical extracts, it's safe for use around kids and pets.
13.9 oz bottle
Disinfectant spray
- by
Debra
Do not like. Smells horrible! Can I return or credit?
Like that it is natural
- by
Theresa Weeks
Use to spray my laundry basket, garbage cans, surfaces.
Seventh Generation Disinfectant Spray
- by
Susan J
Seventh Generation is a trusted brand & this eucalyptus/spearmint scent lives up to the brand's reputation. I don't like using disinfectant too often because of the chemicals in most. This will be the brand & scent I'll use going forward.
Love!
- by
Kristen
Seventh Generation, Disinfectant Spray, Eucalyptus Spearmint & Thyme
Bad, Irritating Smell
- by
Amy
Seventh Generation, Disinfectant Spray, Eucalyptus Spearmint & Thyme
0732913229819
732913229819