Disinfectant Spray, Eucalyptus Spearmint & Thyme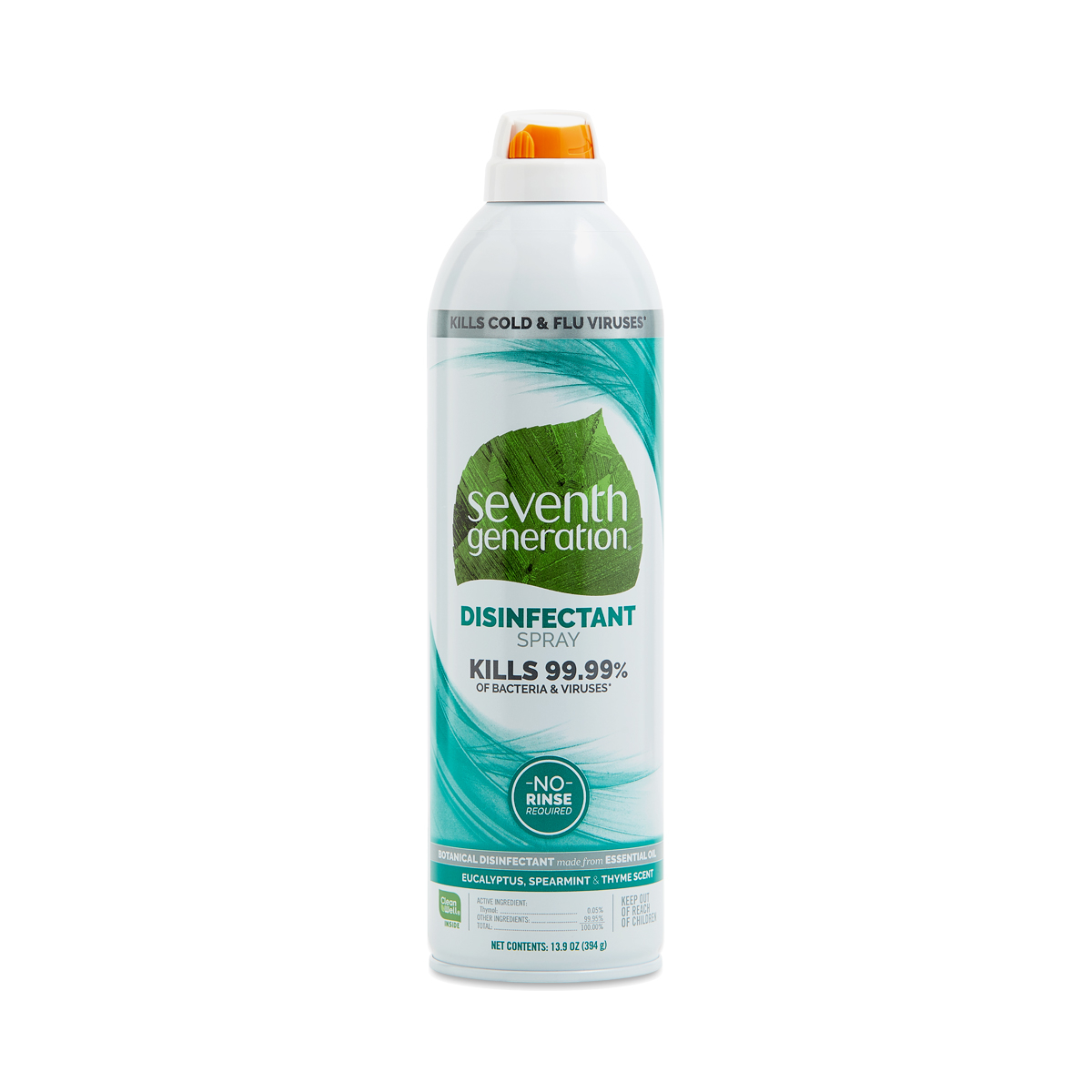 732913229819
Seventh Generation's Eucalyptus, Spearmint & Thyme Scent Disinfectant Spray kills 99.99% of household germs, including cold and flu viruses. It doesn't require a rinse, even on food contact surfaces, and is free of synthetic fragrances and chlorine. Scented with essential oils and botanical extracts, it's safe for use around kids and pets.
13.9 oz bottle
Aromatic
- by
Artina Baudino
Great disinfectant great small not over baring and great price
Love this healthy alternative
- by
Christina Bremer
With germs all around, it's nice to have something so easy to use that kills them and keeps us safe. Very pleasant smell too
Okay products
- by
Sindis
The odor is too strong.
Great Lysol alternative
- by
erin
Non aerosol. Smells great and hard to find at local stores!
Love it
- by
Chloe
Seems to be designed to be like a natural Lysol which is awesome, and works great as an air/room freshener which is the main reason I got it (v cost effective compared to other sizes of room sprays). The scent is mild and pleasant unless you're right up in the spray cloud, and the propellant is compressed air, so it hasn't affected my housemate's lung issues so far which is the most important thing in our house!
0732913229819
732913229819