Crisps, Aged White Cheddar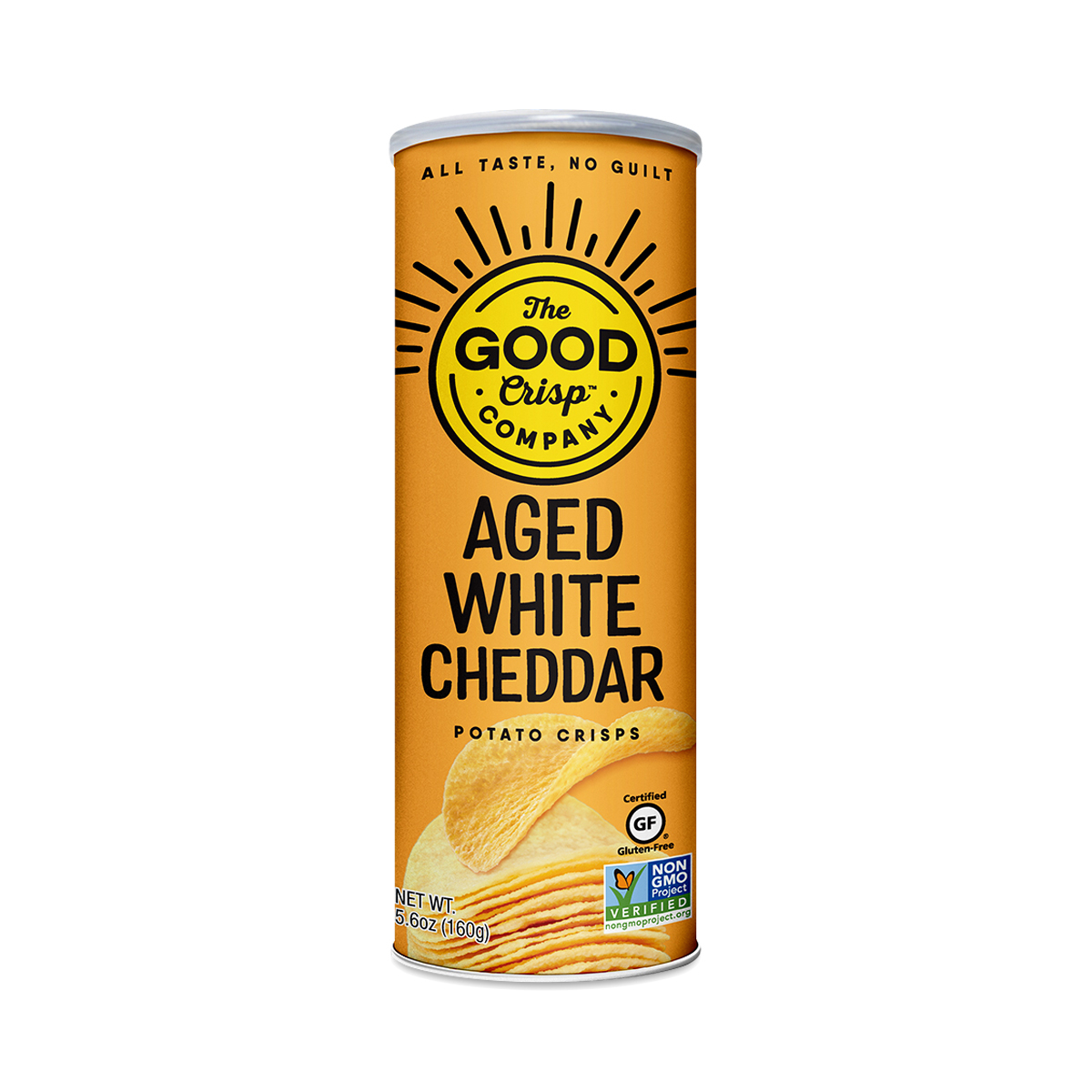 851562007132
Here's a snack that's refined (thanks to aged white cheddar) yet completely fuss free. The Good Crisp Company uses non-GMO spuds and are addicting in the best way—consider yourself warned.
5.6 oz tube
Addicting
- by
Karin Heitzman
These taste great. I could easily eat the whole can at once
Best alternative to GMO chips
- by
Brittney
Kid approved and I love how they are kind of extra crunchy and thicker than pringles.
Gluten free, unlike Pringles
- by
Jennifer
Glad to find this brand! My son has celiac and used to like pringles. They aren't gluten free, but these are!
Good flavor
- by
Teresa
These treated good, too me they had a soft texture which I wasn't expecting
Never knew I'd like white cheddar chips so much!
- by
Lawren
These are so yummy & addicting!
0851562007132
851562007132