Organic Smooth Move Peppermint Tea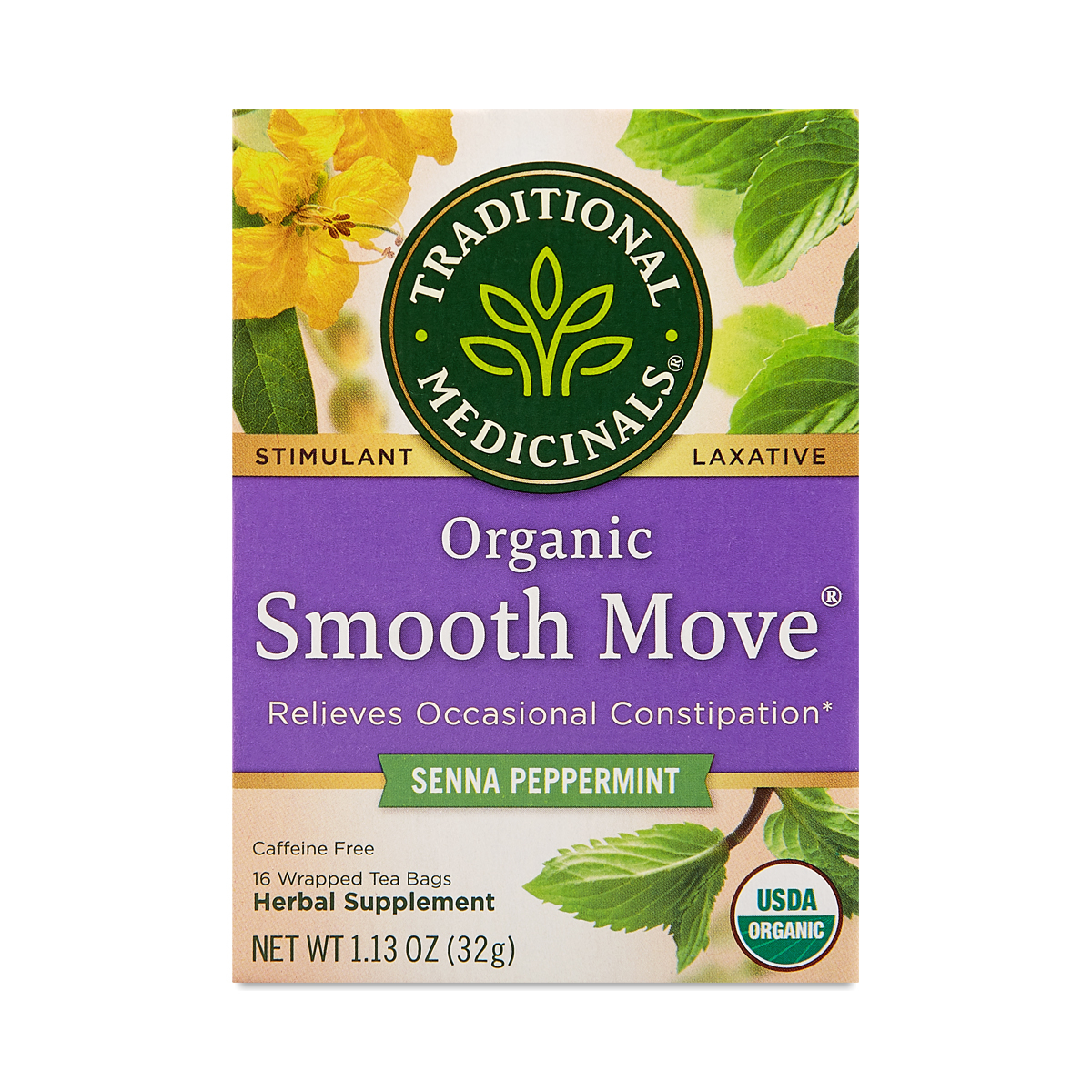 032917002006
Our Organic Smooth Move Peppermint Tea relieves occasional constipation and generally produces a bowel movement within 6-12 hours.* Just about everyone experiences constipation occasionally—uncomfortable, embarrassing and a real damper on life. For gentle, overnight relief, we love our senna-based herbal tea.* Used for thousands of years to get your "movement" moving again, senna works by gently stimulating your intestine and aiding your body's natural elimination process.* A traditional combination of peppermint, licorice and fennel is blended with senna to reduce the potential for unpleasant feelings like cramping.* Smooth Move® Peppermint is best taken at bedtime. Sip and sleep easy knowing you'll be right as rain in the morning. This tea is pleasantly aromatic, pepperminty and bittersweet. *These statements have not been evaluated by the FDA. These products are not intended to diagnose, treat, cure or prevent any disease.
16 count
It works
- by
Jasmine
I use this tea when I'm doing the Master Cleanse. Works great
Best price, best product!
- by
delfina suastegui
Love this tea, I bought 20 boxes, no one can bid the price! Fast shipping, Thank you! I Will buy again, super recommended
Does what it says
- by
Lindsey
Really like this one, does what it's supposed to
It works….
- by
Kassandra Catino
Warning this REALLY works
It works
- by
Linda
This product works for me.
0032917002006
032917002006