Dark Chocolate Crispy Quinoa Gems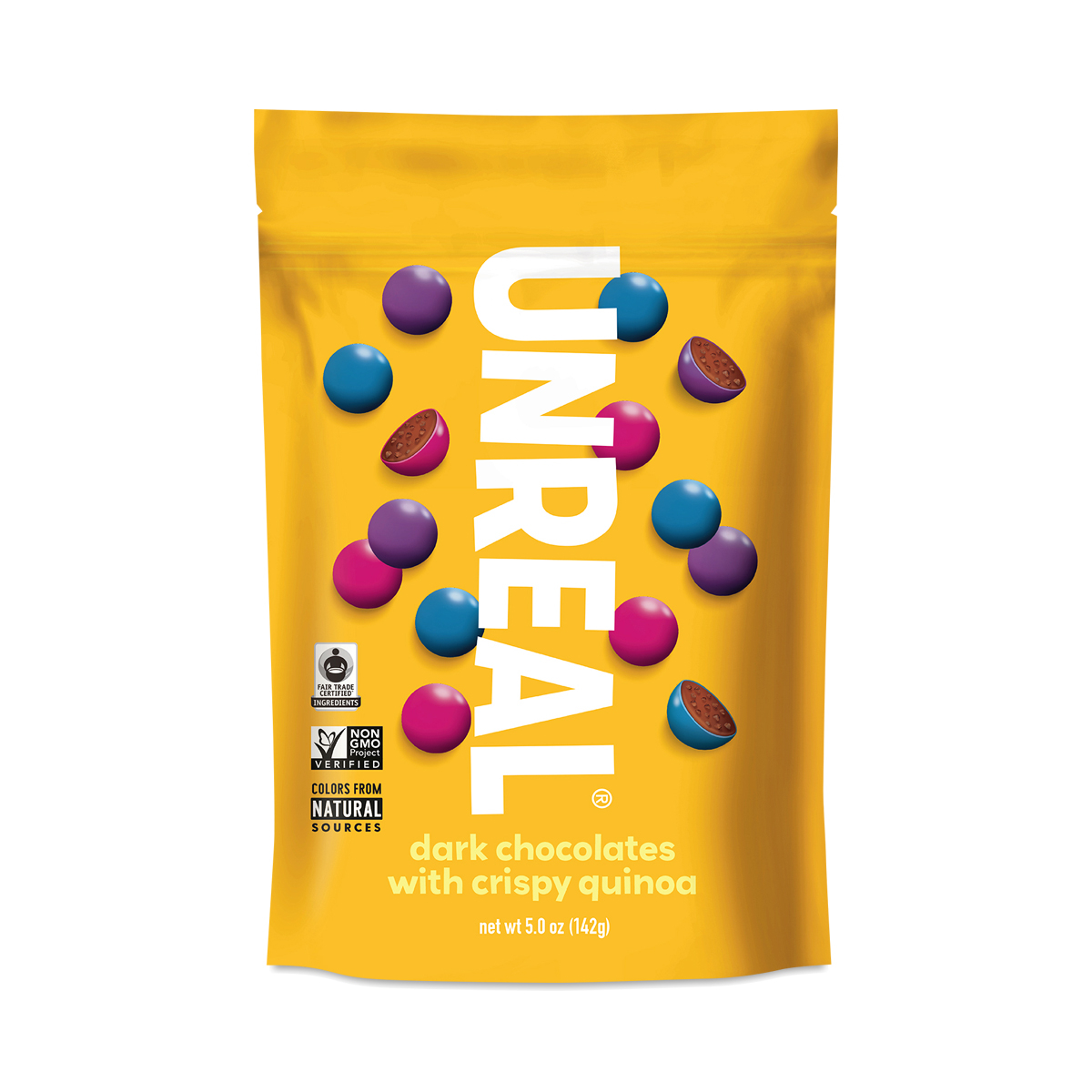 855571005097
Crispy quinoa covered in smooth dark chocolate! UnReal Dark Chocolate Crispy Quinoa Gems uniquely blend Fair Trade Certified vegan dark chocolate with the crunchy crisp of toasted quinoa for a delicious snacking combination that's going to become your new (guilt-free) addiction. Made with non-GMO project verified ingredients that are naturally colored with vegetable extracts and nothing artificial.
5 oz pouch
Horrible!
- by
Lois Allen
Texture and taste sadly lacking in these "gems." The hard shell is literally disgusting--very waxy. I threw the bag out after trying only a few.
great chocolate snack
- by
Stephen Johnson
Great tasting chocolate snack with real ingredients
Kid likes them
- by
Shannon Sanders
These are a cleaner version.I like the candy shell much better than the fake ones.
Not M&Ms
- by
Mariya
I wish the candy coating was thicker
They are UNREAL
- by
Paige
So delicious!! I wasn't sure how I would like the crispy quinoa on the inside but I love it! I could eat the entire bag. Definitely ordering again :)
0855571005097
855571005097