One Organic All-In-One Protein Powder, Plain Unsweetened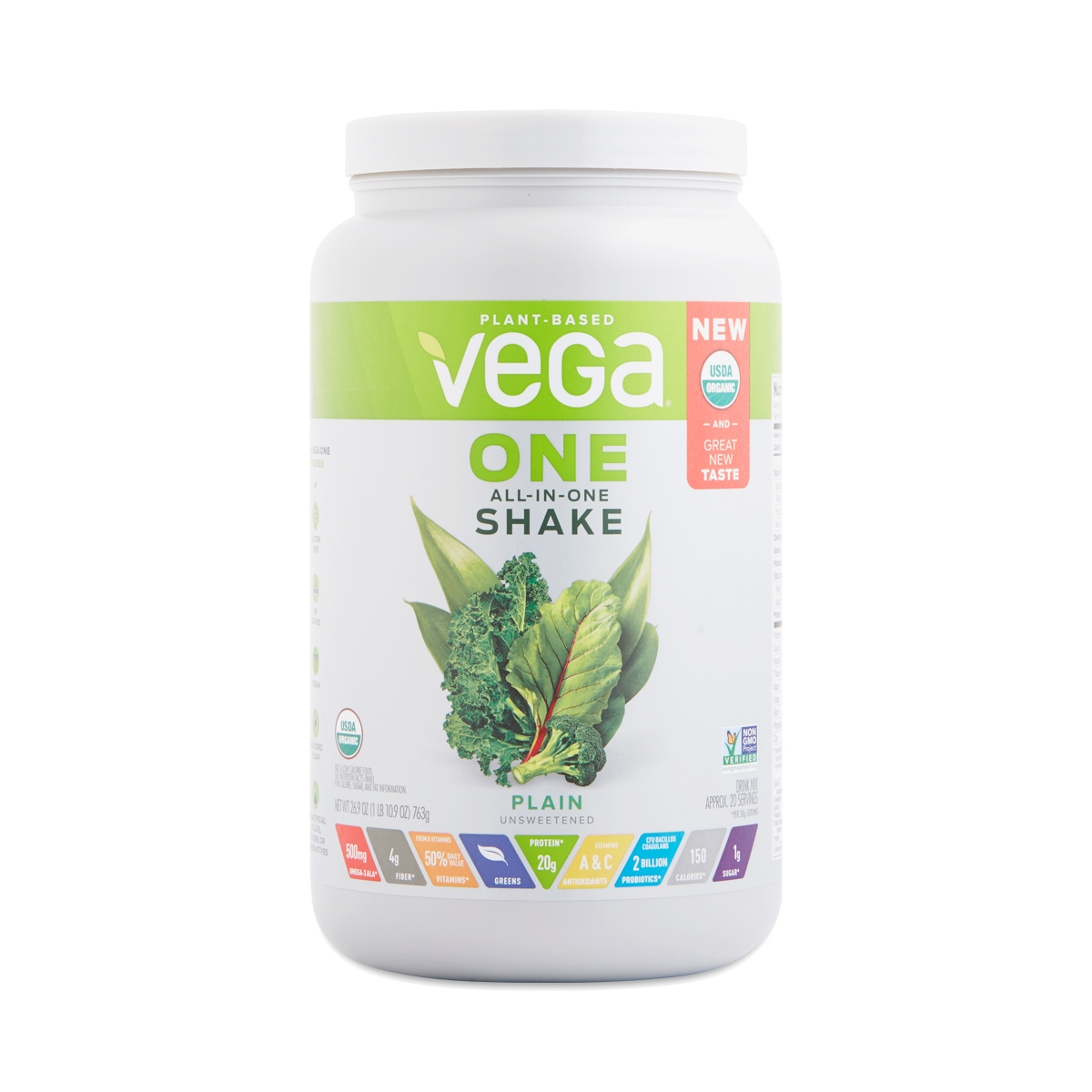 838766004754
New Vega One® is all in for organic. Full of real, organic plant-based ingredients, Vega One All-in-One Shake harnesses the power of plants to help you supercharge your day, deliciously. - USDA organic, New delicious taste and texture - 20 grams plant-based protein - Greens, 50% DV of 8 vitamins and minerals - 4 grams fiber, 500mg Omega-3 ALA, Antioxidants vitamins A and C, Probiotics (2 billion CFUs bacillus coagulans) - Non-GMO Project verified, gluten-free, certified vegan These statements have not been evaluated by the Food and Drug Administration. This product is not intended to diagnose, treat, cure, or prevent any disease.
26.9 oz container
Clean plant-based protein! Yay!
- by
Valerie Kay
Great product. A LOT of nutrition in very few calories. It tastes like unsweetened wheat bread to me with a slightly green flavor. I prefer it to the vanilla flavor. Mixes easily. Great mixed into green smoothies (no weird artificial flavor to clash with the fresh veggies). I sometimes add ginger and stevia.
Versatile
- by
Julia
I liked having an unsweetened option. I usually sweeten with frozen bananas or other frozen fruit in a smoothie.
Smoothie
- by
ChloeAnna
Chalk full of veggies and fruit-this is top notch and worth the extra money.
Ehh
- by
Krystal
I didn't like this powder at all. I was looking for a plain protein powder but this one had a grainy taste to it
Love this!
- by
MAY
Great product. Not sweet at all
0838766004754
838766004754