Keto Pancake & Waffle Mix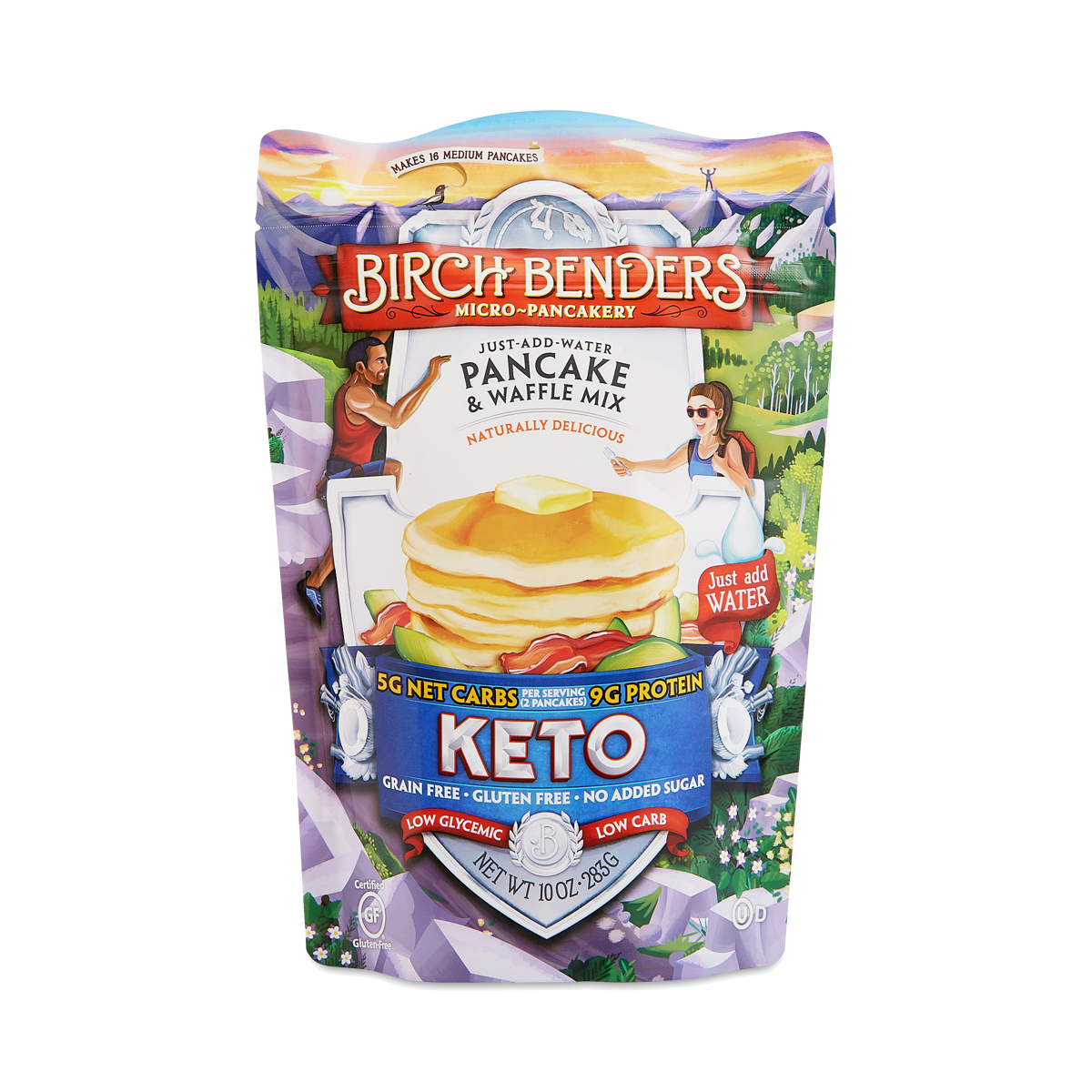 810001560065
Let's be honest: eating clean is hard. So Birch Benders has made it easy for you. These keto pancakes meet your macros, with only 5g net carbs per serving so you can enjoy your favorite breakfast again. They've created the pancakes of the future. We hope they don't rebel against mankind.
10 oz pouch
Add 3 eggs per bag.
- by
Venus Star
We discovered if you add eggs to this mixture that the waffles/pancakes stiffen up little and don't fall apart while cooking. Taste is ok. Kids don't like them, but we do.
Mealy and tasteless
- by
Kimberly
I thought I did something wrong, but from some of the other reviews, maybe not. I found the consistency, texture, and flavor of this product to be pretty terrible. As some others have mentioned, the Swerve pancake mix is much better.
Love the concept but…
- by
Melissa Longsworth
this mix was pretty flavorless.
I found these to taste awful!!!
- by
Autumn
I was extremely disappointed in the taste. The Swerve pancake mix is so much better.
Did not like
- by
katherine
These were edible, but I would not buy these again. The paleo one this brand makes is much better, and is worth the few extra carbs.
0810001560065
810001560065