Keto Pancake & Waffle Mix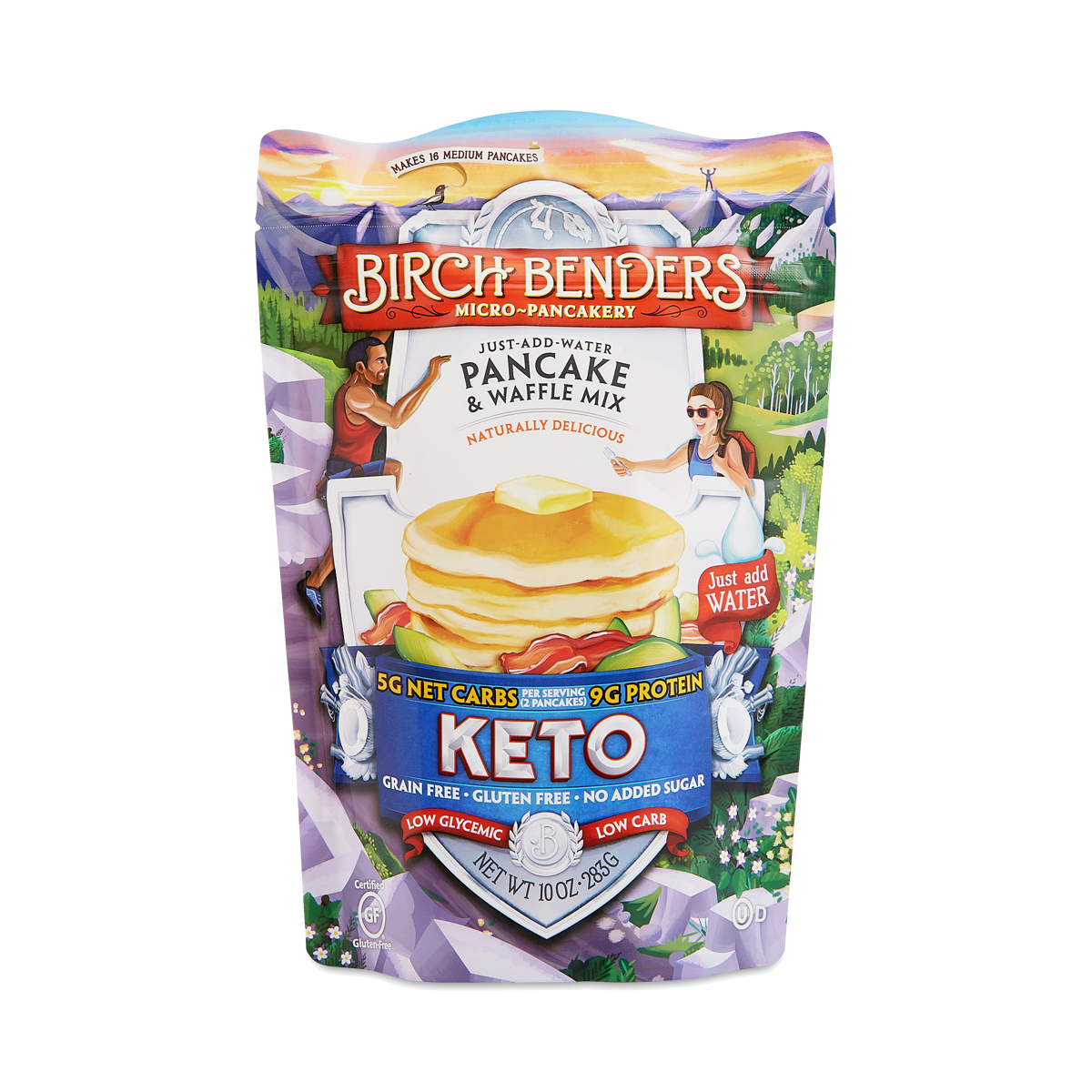 810001560065
Let's be honest: eating clean is hard. So Birch Benders has made it easy for you. These keto pancakes meet your macros, with only 5g net carbs per serving so you can enjoy your favorite breakfast again. They've created the pancakes of the future. We hope they don't rebel against mankind.
10 oz pouch
no to shabby
- by
Desirae
not to shabby for healthier style pancake waffle..
Better than the real thing
- by
Elsa Torres
This pancake mix is delicious. Whatever I was expecting is not what I got. The pancake mix was very easy and fast to prepare and pancakes were very fluffy. The taste is so good that I don't need to add syrup or other things to make them taste better. I have them with a cup of late. The size of a pancakes are on the small side if you want to get as many as the bag suggests. I just make one big large one which would be the equivalent of 2. Package is a little on the pricey side if you have a large family but so worth it.
good
- by
Robyn
I like it but you have to get used to it, different texture then regular pancakes.
Not very great
- by
Virginia
Not our taste.
Not Quite It
- by
Nissa
I wasn't sure what to expect from a keto pancake, and while I understand concessions need to be made for keto versions of our favorite foods, this wasn't what I'd hoped for. It was okay once I added berries, syrup, and chocolate chips and definitely cured a craving, but it left much to be desired when I used the pancakes as the bread for a breakfast sandwich. They have a much denser texture than a traditional pancake and are almost gritty. I will eat up what I purchased but will rethink purchasing in the future if I can find a better replacement for my beloved pancakes.
0810001560065
810001560065