Organic Breakfast Blend Coffee, Whole Bean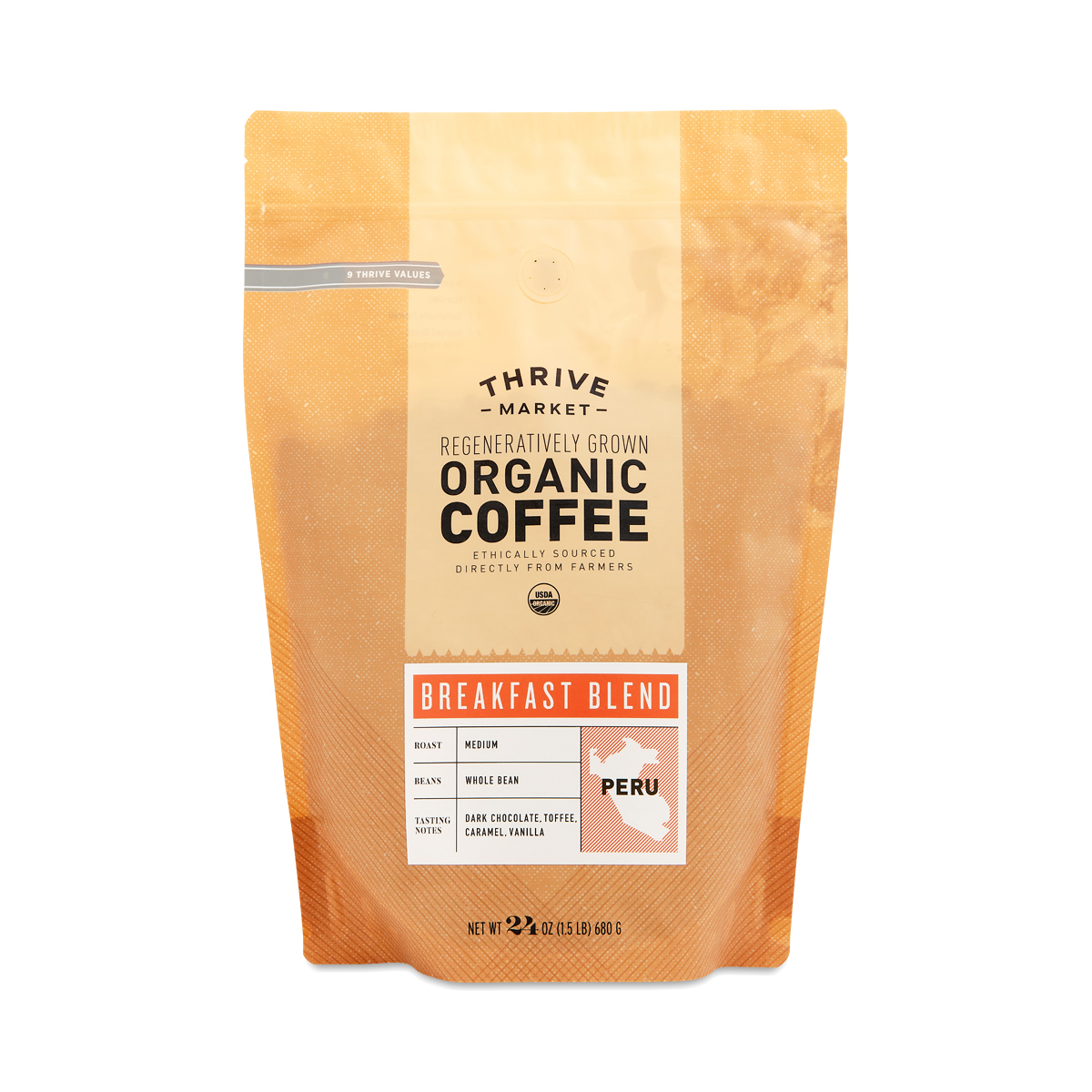 671635706195
Our organic, whole-bean Breakfast Blend is a medium-roast coffee with flavors of dark chocolate, toffee, and caramel. To make it, we ethically source only the highest quality arabica beans from Peru, and then roast them in small batches to ensure maximum flavor. Smooth and mild it's a great go-to coffee for anytime of day!
24 oz bag
Thrive Market, Breakfast Blend
- by
Alexsandra
Wasn't bad, I just prefer dark roast.
Good price
- by
Erin
I like the price, but the coffee just isn't that good.
Heavenly
- by
Lauren
So good
Thumbs up!
- by
Margaret
Great coffee for a great price!
High quality
- by
Joshua
Better than more expensive brands
0671635706195
671635706195