Organic Breakfast Blend Coffee, Whole Bean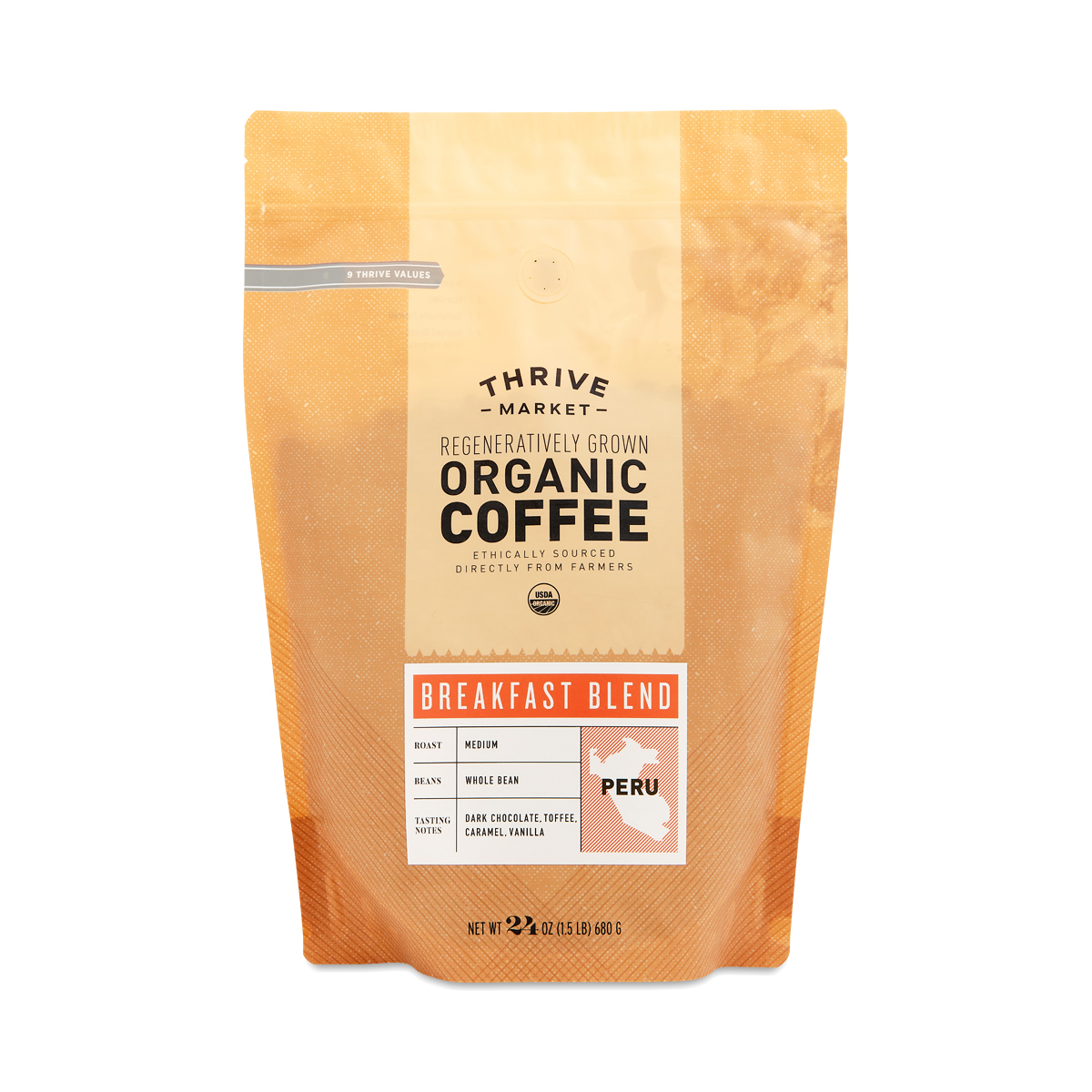 671635706195
Our organic, whole-bean Breakfast Blend is a medium-roast coffee with flavors of dark chocolate, toffee, and caramel. To make it, we ethically source only the highest quality arabica beans from Peru, and then roast them in small batches to ensure maximum flavor. Smooth and mild it's a great go-to coffee for anytime of day!
24 oz bag
Good Morning
- by
Ashley
Love starting my day with great tasting, organic coffee.
Great coffee
- by
Kateryna
Seems like it's sourced very well, and so far everyone who tried it, liked it quite a bit
coffee
- by
Joanne
perfect blend!
Blech
- by
Leanne
I had to try this for the price. I tried it and hated it. It is advertised as medium roast, but it is dark and the beans are very oily. It's gotten positive reviews, so it clearly matches some people's taste, but definitely not mine. It tastes bitter and is acidic, and I'm giving the rest away to someone whose system can tolerate it.
organic coffee
- by
Jim
great price and taste
0671635706195
671635706195