One of the perks of owning a cat is that, for the most part, they're pretty self-sufficient. However, that doesn't mean felines can't be downright particular when it comes to their food, toys, grooming, and general care. At Thrive Market, we are understand that your pets are an important part of your family. In fact, we'll take every opportunity to help you find ways to show them some love (and a little spoiling). That's why we've rounded up the very best cat products for your very discerning companion.
Caring For Your New Cat
There's no such thing as "too good" when it comes to caring for your favorite feline. If you're searching for toys, you'll want the most eco-friendly and play-friendly toys available. If you're in need of cat food, you'll opt for the most nutrient-dense, wholesome recipes around. If you're in need of a litter box, well then only the best cat litter box will do. Thankfully, we've made it easier than ever to stock up on the cat care items that make the grade.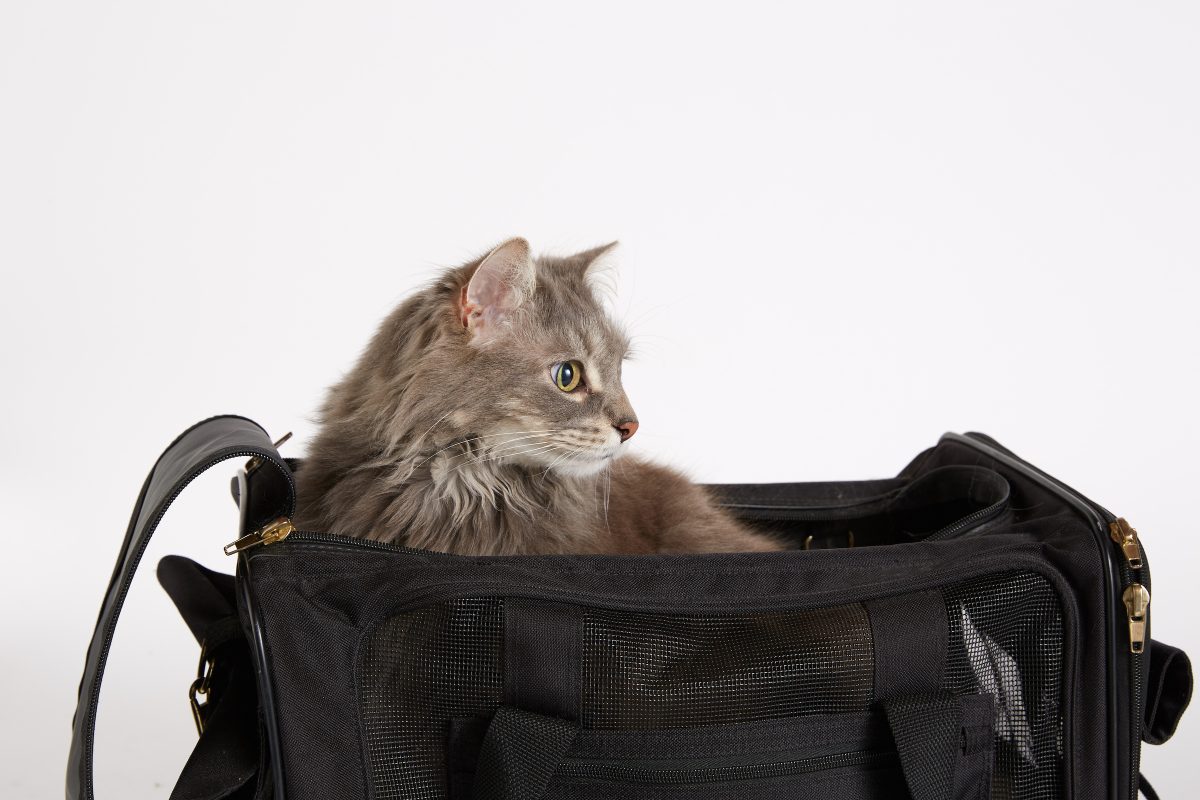 Best Cat Toys
Your kitty won't be able keep his paws off these feline-friendly toys.
Honest Pet Eco Kitty Bird
This natural hemp toy is not only eco-friendly and filled with catnip, but it's made by adults with disabilities in Green Bay, Wisconsin.
Made from recycled plastic bottles and stuffed with catnip, Freddie the Fish is sure to make a splash with your cool cat.
Cat Grooming Products
Help Fifi feel exceptionally fresh and clean with these naturally beautifying grooming essentials.
Natural Feline Shampoo
Pura Pets Waterless Foaming Cat Shampoo
If your cat is like most, she might be a little adverse to water. Not to worry thanks to this water-free, no-rinse foam that includes soothing chamomile and lavender.
Petbiotics Salon Pro Pet Shampoo
This shampoo is as good as a trip to the groomer thanks to a gentle, non-irritating formula that includes red algae.
Best Flea & Tick Prevention For Cats
Tell pests to bug off with this genius protecting must-have.
0BugZone Flea and Insect Barrier, Chemical Free
No spray or ampule here! Instead this chemical-free insect repelling barrier uses your cat's kinetic energy by way of magnetic strips to keep ticks and fleas at bay.
The Best Cat Food Brands
Finding the best food for indoor cats or your outdoor roamer can be tough. These cat chow selections are nutrient-packed and kitty-approved.
One of the best canned cat food options around, this grain-free recipe includes turkey, fruit, vegetables, and tons of key vitamins.
Your cat won't help but nibble on this premium kibble, which includes Happy Tummeez Prebiotics + Probiotics to keep little bellies feeling good.
With extra fiber to help control hairballs along with omega-3 and omega-6 fatty acids to boost the health of skin and fur, this is no ordinary cat food.
This protein-rich, preservative-free recipe uses chicken and turkey along with carrots, sweet potatoes, cranberries, and blueberries.
This USDA organic blend supports healthy body weight with premium ingredients, including turkey, eggs, and key vitamins and minerals.
Best Senior Cat Food
Entice older cats with these nourishing blends.
This easy-to-digest combo of wild salmon, whole egg, and farm-raised vegetables keeps hairballs to a minimum.
No grains or gluten, just a wholesome recipe of chicken, brown rice, carrots, sweet potatoes, and flaxseed helps keep adult cats full of energy.
Wellness Healthy Weight Complete Care Cat Food
Formulated for cats with a more sedentary life, this chicken and whitefish recipe promotes healthy nutrition and healthy weight.
Supplements for Cat
Keep your kitty feeling spry with these supplement staples.
An ideal food topper, this powerhouse organic blend of nutrient-rich, organic pumpkin, apples, and cranberries is great for dogs, too!
These chewable glucosamine tablets help promote flexibility and mobility in both cats and dogs who may experience discomfort from daily exercise.
Good gut health is important for cats as well, which is why each scoop of this powder contains 20 billion live active cultures from 10 specific probiotic strains that closely match those already found in your cat's digestive system and work to generate healthy gut bacteria.