August marks the unofficial end of summer. It's a time when we're all getting back to reality, whether you're prepping for the kids to go back to school or for a return to a busier, more regimented work schedule after all the beach vacations and long weekends that summer usually brings.
To help you ease back into your routine, our Merch Marketing team rounded up their must-have products from the upcoming Back to Busy sale so you can fill your cart in a flash. From easy, healthy snacks for the kids' lunches to protein-packed snacks for your gym bag, these are their expert favorite picks for stocking your pantry this season.
(Pro tip: Add your faves to your cart now for easy checkout when the sale starts this week!)
You likely already love KIND bars, but these kid-sized versions will make it so your little ones love them, too.
Crunchy, cheesy, and made from real puffed rice and corn, these individual packs of gluten-free Pirate's Booty goodness are perfect for your car commute or your kids' school snack.
The kids will love the Italian flavor of these smaller versions of Chomps' beef sticks, and you'll love knowing that they're made from real, grass-fed beef that's sustainably sourced from Australia.
It's not easy to find a peanut butter that's free of hydrogenated oils, added sugars, and artificial ingredients — but this one is! With just USDA certified organic Spanish peanuts and less than 1% salt, this dark roasted peanut butter adds big, bold flavor to sammies, snacks, and even spoonfuls.
White Leaf Provisions uses only organic, pure fruits and vegetables that are regeneratively farmed and grown seasonally with no chemical fertilizers, pesticides, or herbicides. You can feel really good about giving your little ones these handy snack packs.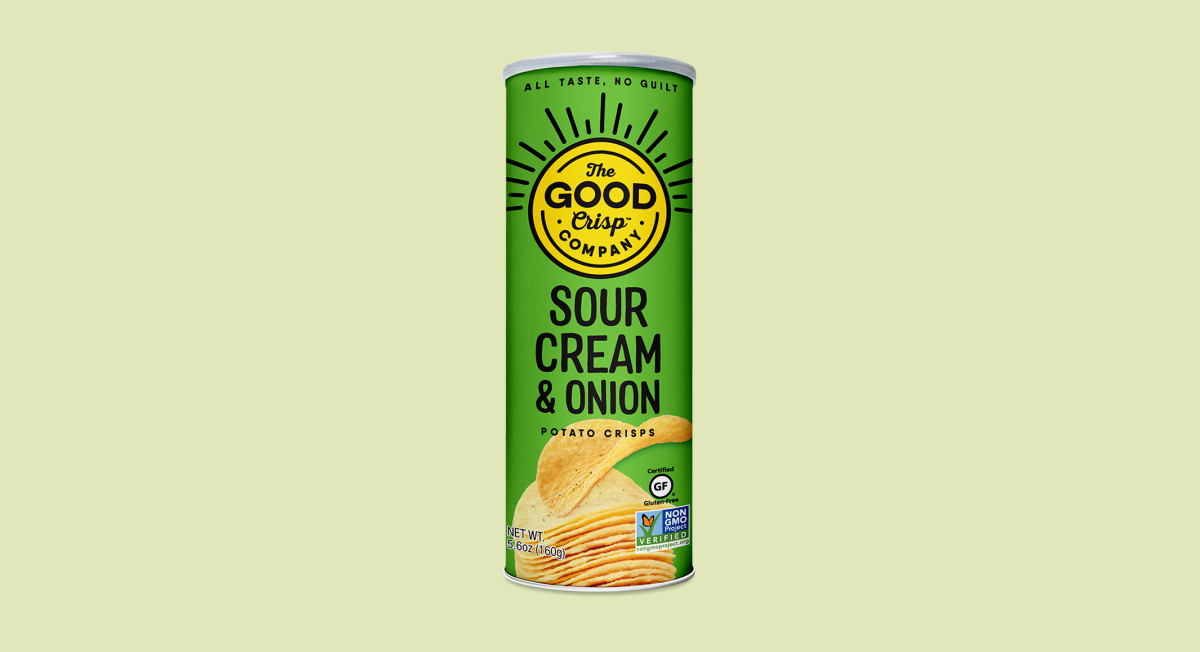 Love the easy-grab tube and savory flavor of other well-known chip brands? The Good Crisp brings in only the best components of those not-so-healthy snacks, using only Non-GMO Project Verified ingredients for a better crunch.
Pack the kids a filling snack made with only antibiotic-free chicken and sweetened with pure honey and maple syrup. With 3 grams of protein per serving, these are sure to keep them full til lunchtime.
These convenient kids' pouches are packed with nutrient-dense whole foods, like grass-fed bison, organic veggies, and avocado oil.
Snack bars aren't usually known as the healthiest foods, but with whole dates and organic maple syrup, these are a sweet treat without the added sugar.
Crisp, airy, and ready for your favorite toppings (avocado and everything seasoning, anyone?), these rice cakes make the ideal snack that won't ruin dinner.
With almost two times the protein and fiber of starch-based pasta, Banza's chickpea-based rotini creates a filling, gluten-free base for your favorite pasta dishes.