Optique 1® Eye Drops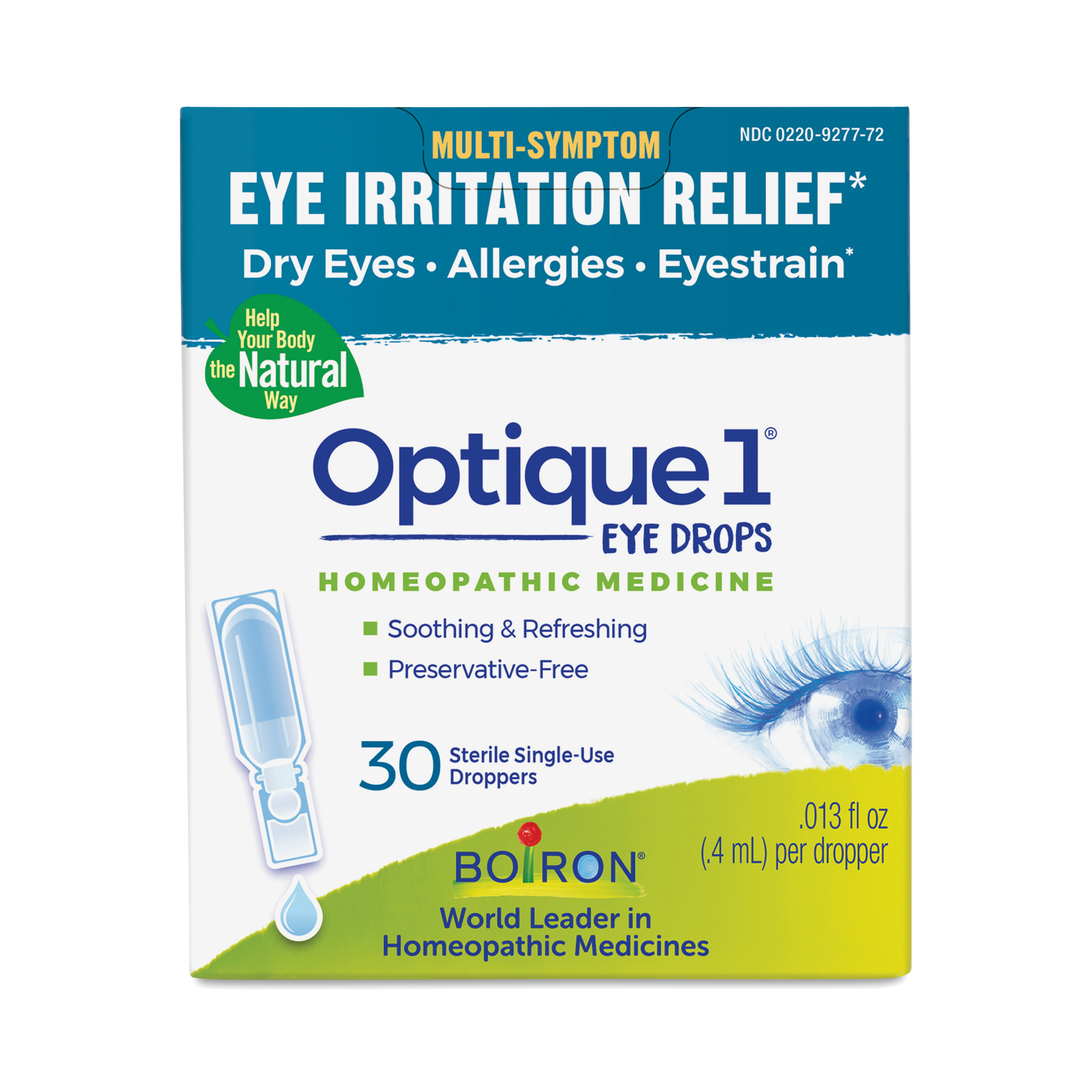 306969277720
For red, irritated eyes, Boiron Optique 1 Eye Drops offer natural relief with seven safe ingredients recognized by the Homeopathic Pharmacopoeia of the United States, including silicea for tired eyes and calendula officinalis that may help dryness from smoke and airborne irritants. Administer 1-2 drops several times a day.
30 count box
Soothing & healing for the eyes
- by
Barbara Dyjak
I'm a caregiver to my sister who has sensitive, easily irritated eyes. I apply these drops nightly, tearing & oozing are not evident in the morning. Completely natural, too.
Grateful Mama
- by
Melissa
Husband has extreme allergies and he has tried most Rx and OTC eye drops- he likes these the best. I love the price
Perfect on the go
- by
Erin
I keep these in my purse and in my desk at work. Very handy when working with screens all day.
Decent
- by
April
Keep these in my desk at work. They do not help me with allergies or irritation from dust.
Eye drops
- by
Renata
Great product! Use it 2-3 a day, safe and no artificial ingredients.
0306969277720
306969277720