At Thrive Market, we sell groceries—but that's not all we do. Our mission is to make healthy living affordable and accessible to all, and that comes in many forms: from providing healthy food to those who need it to fighting to reverse the effects of climate change. 
In 2022, we reached some major milestones for both our company and our planet
Furthering Our Food Equality Mission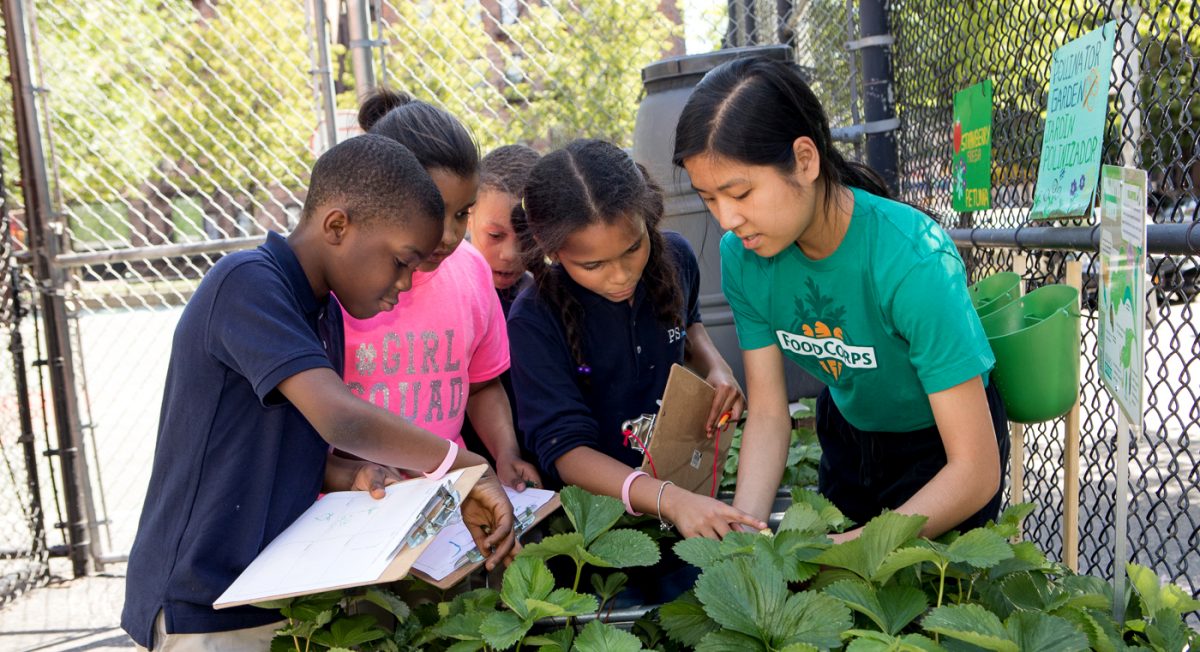 We worked toward our goal of raising  $10 million in healthy groceries by 2025. Through the above efforts, we continue to work toward our ambitious—but essential—goal of raising $10 million to provide healthy groceries to those in need. At the end of 2022, we've now raised more than $9.4 million.

We grew our partnership with FoodCorps. Since establishing our Food Equality Fund in 2020, we've supported FoodCorps, an organization that connects students to healthy food and food education in schools nationwide. This year, we were able to give 8,000 students in Arkansas access to healthy food education, helping them experience 1,500 immersive, hands-on learning opportunities. 
We gave away healthy groceries with FoodCycle LA. Beginning in February 2022, we partnered with FoodCycle LA to provide healthy groceries to families below the poverty line in our home city of Los Angeles. At the kickoff event, Thrive Market employees distributed 500 boxes of healthy groceries to the community, along with FoodCycle LA's fresh produce offerings. We distributed another 550 boxes at two more events at Alma Backyard Farms to celebrate Earth Day and Giving Tuesday. 
We hosted our Great Holiday Give Back. We matched all member donations made throughout November and December 2022, an opportunity to make members' donations go twice as far to support healthy food access for families in need.

We reached more than 290,000 active Thrive Gives members. Every annual membership purchased sponsors a one-year membership for a teacher, student, veteran, healthcare worker, first responder, or family in financial need. 
Lessening Our Environmental Impact
We reached TRUE Certification for Zero Waste across all fulfillment centers. In November of 2022, we achieved TRUE Gold Zero Waste Certification at our fulfillment center in Hanover, Pennsylvania. Our Batesville, Indiana and Reno, Nevada centers achieved TRUE Certification  in December of 2021, and we're incredibly proud to announce that Thrive Market has officially achieved TRUE Certification for Zero Waste across all our fulfillment centers in 2022—a key commitment towards achieving our goal of becoming the world's first climate positive grocery store.

We launched new Thrive Market boxes made of 100% recycled materials. While our previous boxes were recyclable, our new ones are also made entirely of recycled materials.

We reduced plastic in our shipping materials. You asked, and we listened—we made it a priority in 2022 to reduce the amount of plastic in our shipments. Here's how that looked: 

We reduced plastic bags from 12.7 million to 3.8 million bags 
We standardized zip-lock poly-bags to prevent 2.7M pull-tab filaments from going into landfills annually 
Our network of fulfillment centers achieved a 70% reduction in plastic use.

We launched our first Regenerative Organic Certified products.  We know that regenerative agriculture is the future of food and has the potential to help reverse the effects of climate change. With that in mind, we launched our first Regenerative Organic Certified products: our Organic Red Quinoa, Organic Black Quinoa, Organic White Quinoa, and Organic Whole Grain Amaranth.   
Making Meaningful Products
From prioritizing regenerative agriculture to reducing the amount of plastic packaging on your bathroom shelf, we're constantly considering the environmental and social impact of any new products we launch at Thrive Market. For our Thrive Market-owned brands alone, we launched…
133 new organic products
16 new regenerative products (including our first ever Regenerative Organic Certified items!)
10 new low waste products
209 new items
2 new brands
Here's a closer look at some of our most impactful launches from 2022:
In 2022, we launched our own line of affordable, clean, and cruelty free personal care products. The entire f.a.e. by Thrive Market line is Leaping Bunny Certified, made with primarily plant-based ingredients, and uses sustainable materials (such as plastic-free tins, bamboo, and glass bottles).
Our new organic chicken program prioritizes the health and welfare of the animals, the planet, and our members. We worked with a family farm in Sanger, California to source chickens that are free-range; fed an organic, all-vegetarian diet; free of antibiotics and hormones; Non-GMO Project Verified; and Global Animal Partnership (G.A.P.) Animal Welfare Step 3 Certified. The result is  some of the best organic chicken you'll find anywhere.
In 2022, we launched Rosey, our own line of mineral and plant-powdered cleaning essentials. These high-performing products, including cleaning concentrates paired with refillable spray bottles made of 100% sustainable materials like bamboo and recycled glass, are Leaping Bunny Certified and free of harsh chemicals. 
Our newly launched of organic loose leaf teas come from a cooperative of 90% female farmers in the Himalayas. These farmers use organic and regenerative agriculture practices to improve the health of the soil and to harvest the highest quality teas that help support their communities.